Do you wish to free your organization from the difficulty of managing all volunteers and maintaining contact with them? In order to streamline the process, you require volunteer management software. Additionally, why stick to your time-consuming old process when you can finish the task swiftly and get the best results?
Maintaining smooth volunteer engagement is crucial if you want to advance your nonprofit. Additionally, none of your other crucial duties should seem challenging. So, utilizing an advanced tool like this is necessary. You will undoubtedly keep track of all your tasks and volunteers with the help of this software, and you'll also gain insight into the outcomes.
There is a wide range of such software available in the market. However, knowing which software is ideal for your organization's goal is also necessary. First, let's explore how this volunteer management software can help your nonprofit.
How Will Volunteer Management Software Benefit Your Organization?
1. Managing Schedules
A suitable work schedule for all your volunteers is crucial for nonprofit organizations like yours. Such schedules can now be tedious to create and manage manually and occasionally may have errors. You may easily organize your schedule with the use of volunteer management software. It makes it easier for you to understand the details of each volunteer's engagement as well as their overall hours of work. Additionally, you can count on accuracy when using this tool.
2. Real-Time Tracking
Real-time tracking is occasionally required to understand how the day's work is going. Additionally, knowing where your time is spent the most will assist you in coming up with a solution. Each step can also be tracked by real-time monitoring of the volunteers' everyday activities. As a result, you'll also receive better outcomes and save time.
3. Staying in Touch
Communicating whenever necessary with all your volunteers is necessary for the progress of any process. A volunteer platform like this is the best option whether you communicate with everyone at once or one person at a time. But it takes time and effort to enter each person's contact information, locate them, and then get in touch with them. With such tools, you can stay worry-free, as it will perfectly streamline the process.
4. Easy Recruitment
Recruiting new volunteers might be difficult on top of everything you already have to deal with each day. Isn't there a straightforward way to manage it? With volunteer management software, it's indeed possible. There are tools available that let you share application forms that candidates can fill out and submit. There is no need to publish separate recruitment announcements; simply review the forms that have been submitted.
5. Analyzing Progress Based on Data
This application will be useful for more than just managing daily tasks. It improves the effectiveness of the work of analyzing the growth of your organization. After all, you have a thorough report that includes each volunteer's work schedule and other information. Therefore, depending on the data, you can choose where to focus your efforts and what type of assistance your organization will require.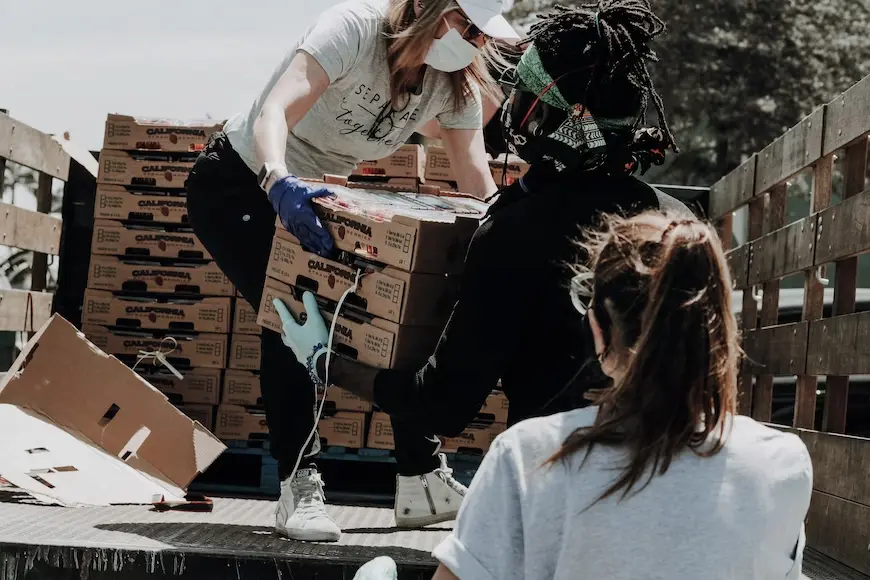 Top 5 Most Helpful Volunteer Management Software
Golden
If your nonprofit needs a tool to make every step of your events transparent, Golden is the solution. This volunteer management software is necessary to automate your workflow. It includes dynamic notification tools perfect for sending push or SMS messages to all devices quickly. A 100% accurate automatic tracking feature is included with this tool. This solution also ensures strong security standards and is appropriate for all devices.
With this program, you may simplify other essential activities in addition to scheduling and organizing budgets. Moreover, it has a field organizing feature, so you can even stay in touch with those not working from desks. Additionally, this tool claims global localization, indicating that it can support your business anywhere in the world.
iVolunteer
Look no further than this tool if you're looking for user-friendly volunteer management software. This tool's user-friendly interface makes it a popular choice among nonprofits. Therefore, it's a fantastic help to keep track of all other supporters and your volunteers. Most significantly, it serves as a signal for when you should make a hiring decision.
Time Counts
Making smart use of your time is vital to maximizing your results, and this tool can greatly assist in that regard. When it comes to accurately measuring time, this cloud-based program is the greatest option available. This particular software will assist you in keeping track of projects, the budget, and other minor things in addition to time. All of your information will be securely saved and readily accessed from anywhere because the software is cloud-based.
Flipcause
Time is extremely valuable for any organization, so keeping track of every minute can be useful. Flipcause is a real-time tracker that you may utilize. This will not only help you understand each process better, but it will also show you which tasks take the most time. So, when you have Flipcause at your fingertips, simplifying your tasks becomes easy.
Track it Forward
Creating and managing work schedules is tedious as your organization expands manually. However, Track it Forward has made this chore quite simple. This application makes creating and keeping track of all your events' activities simple. This software includes a calendar, task organizer, and other essential integration. Additionally, employing these tools makes it feasible to gather the data you always need from your volunteer.
End note
Growing your nonprofit is a process that you may speed up by using some tools. A wonderful solution that will undoubtedly help you deliver the greatest outcomes is volunteer management software. But first, determine your needs before selecting any tool. You may then pick the best solutions for your organization with this.