In its 20 years as a Chicago caterer and food truck company, Honest Foods has had ups and downs. The business was really doing rather well, catering weddings and delivering craft services cuisine for locally produced television programs and movies.
Owner Tad Delvin was unsure whether his company would be picked up by Marcus Lemonis and The Profit, later confessing that a procedure issue went undetected by the show's producers. Tad was unaware of this at the time and started drafting a presentation for investment funds to upgrade his kitchen.
Marcus Found Himself In The Uncommon Situation Of Having To Meet With A Company That Looked To Be Doing Well In General.
On The Profit: Honest Foods
Season 4 Episode 5 Of The Profit
Food catering is often a seasonal company, with highs in the summer and lows in the autumn and winter, which is particularly true in Chicago. Chicago is still a toddlin' town full of passionate citizens who wear their hearts and ambitions on their sleeves. Tad was a frank, enthusiastic Chicagoan, as Marcus soon realized. Marcus looks on while the team prepares meals for a large number of clients in the area. The procedure was disorienting and inefficiently organized.
Marcus gives some excellent recommendations for improving the menu's appearance and listing. There is no doubt that the cuisine is of excellent quality. Employees, on the other hand, do not seem to have a clear understanding of what their tasks are and should be. Tad is taking on more responsibility than the normal owner. His extensive resume includes everything from product acquisition to bookkeeping and sales. Roni, an Honest Foods baker, tells Marcus that although the company is profitable, the crew believes it has reached its limit.
Control seems to be a huge problem in the kitchen for Tad, who picks on everything, even instructing Marcus how to slice onions. When an order has to be moved up, the proprietor of Honest Foods loses his cool. As the crew continues to work without addressing Tad's outburst, he raises his voice and becomes more violent.
Tad's temper seems to be a serious concern. His rage and outbursts are impacting the kitchen crew and causing mayhem. Marcus seeks out Tad to find out why he is so enraged and violent when it comes to his company. Tad's health difficulties almost lost him his life and his company a few years ago, and he takes it all very seriously now. Marcus thinks that Tad would be better able to manage day-to-day operations if he could control his anger, which would result in happier staff and more earnings.
Examining The Financial Situation
Although an 8% net profit is not awful, Marcus believes that diversification might help the company enhance that rate and produce more revenue. Streamlining the preparation and presentation process might save up to 30% on production time, resulting in a $650,000 increase in income. With this in mind, Marcus offers Tad $300,000 in return for a 33 percent stake in the company. He'd take care of the bills and make the necessary improvements to the business. Tad still wants complete control of the corporation, but Marcus explains that this is not possible, and Tad agrees.
Marcus gathers his team to discuss the upcoming adjustments and encourages them to think outside the box when it comes to their presentations and interactions with their valued clients.
Marcus and Tad debate the possibility of adding a food truck to the company. They discovered a $55,000 model that promised to produce up to a half-million dollars in revenue each year, with a net profit of roughly $180,000.
Marcus and Tad had their first taste of the changes when working as caterers at a Chevrolet dealership. Tad's anger and control difficulties reemerge when presenting a vibrant look with a well-planned car-themed event, doling out contradictory directions and raising his voice while dealing with his team, with a particularly unpleasant interaction with Roni. Overall, the staff does an excellent job of ignoring Tad's problems and getting the work done.
The customer was so pleased with the occasion that he suggested Honest Foods serve another 200-person event. Tad becomes protective and angry while discussing the favorable report and the way Marcus is heading the company. Tad eventually gives in and says he'll improve on his communication and anger with the squad.
Marcus' greatest investment is Camping World, which organizes a 1,000-person contract for Honest Foods' 50th-anniversary party with them. Marcus cautions Tad not to make a mistake.
Honest Foods expands with a few additional food trucks, but the accomplishment is overshadowed by a dissatisfied workforce fed up with Tad's treatment of them. They threaten to walk off the job unless Marcus intervenes with incentives to celebrate the company's growth.
Tad can't seem to keep his cool or keep his lips shut. He and Marcus engage in a heated fight about the expense of vehicle repairs and maintenance. They speak it out and come to a reasonable agreement on how to communicate and do business professionally.
The Enhancements Are Stunning And Very Successful In Propelling Honest Foods To New Heights.
After The Profit, Honest Foods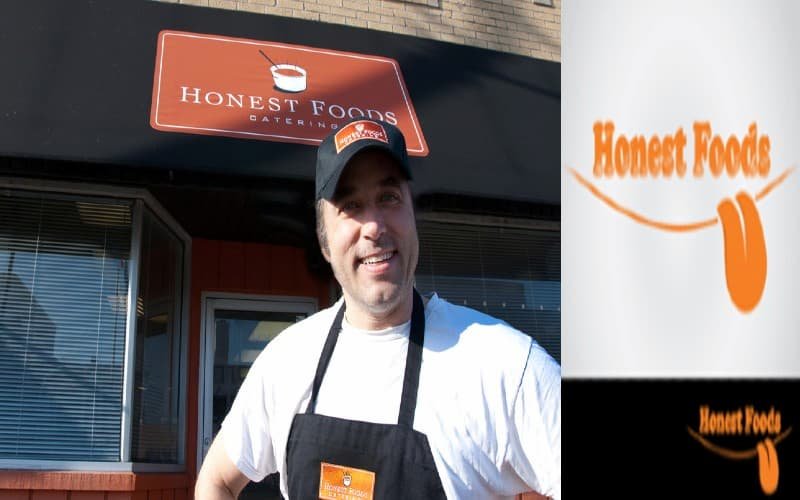 Marcus' comments and improvements were implemented by Tad and Honest Foods to help the company grow. Customers rave about the personnel and the cuisine for both catering events and the new food trucks, Pono Sweet Truck and Meltdown Grilled Cheese, according to online reviews.
Marcus Is Still Involved With The Successful Company, Having Formed Strong Bonds With Both The Crew And The Owner.
The material in this post is given only for educational purposes; Royal Pitch is not linked with Honest Foods, The Profit, or any of its subsidiaries.
Visit the rest of the site for more articles.