In 1998, Carolyn DeVito and her business partner Joseph Secreti established Unique Salon & Spa in Long Island, New York. With over 120 staff, the full-service hair and nail salon now has four locations on Long Island. After an unpleasant and expensive struggle, Carolyn and Joseph split ways as business partners, and Carolyn took on a mound of debt as a result of the legal troubles. She kept the salons, which brought in $4.2 million in annual sales, and turned to Marcus Lemonis and The Profit for aid in turning Unique Salon & Spa into a lucrative venture.
On The Profit, A One-Of-A-Kind Salon & Spa
Episode 12 Of Season 2 Of The Profit
The ideal site for the salon, in the center of numerous thriving companies, was the first thing Marcus saw when he came to meet with Carolyn. The second thing Marcus saw was that next to the hair items for sale, there were displays of jewelry and apparel, which Marcus dislikes since it mixes product messaging.
Carolyn came and began the tour by showing Marcus the area designated for hair cutting and coloring, and Marcus was not pleased. The region was in desperate need of renovations and enhancements. Carolyn informed Marcus that she couldn't hire good hairdressers because of the outdated and filthy space. Marcus speculated that this was also the reason for the lack of clients.
They proceeded to the hair coloring storage facility, which contained around $25,000 in color goods. Carolyn calculated that waste and leakage were responsible for around 10% of the coloring room's supply being lost. Marcus estimated that the space alone was costing him roughly $30,000 per year.
Carolyn recruited a general manager called Susan to assist supervise all of the sites since Unique Salon & Spa developed so quickly. Marcus noted that many firms fail because they attempt to incorporate too many levels of management duties, and he believed this was the case with Unique Salon & Spa.
Susan was arguing with a shop manager over the air conditioning at her Plainview location, which he said had been out for days. Susan informed the manager that a technician had been sent to resolve the problem and that she should return to her store. Susan, Carolyn said, should have accompanied the manager to the Plainview shop to ensure the air conditioning matter was addressed appropriately.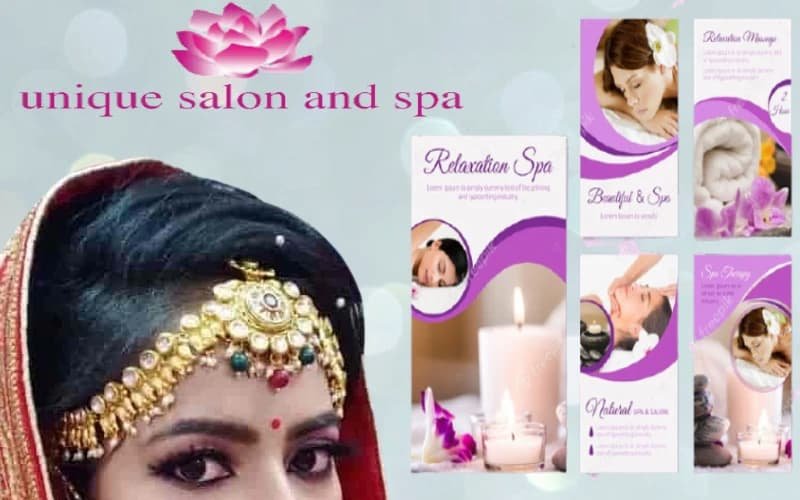 Staff employees started complaining to Marcus about Susan's management style, wondering what her responsibilities were because Carolyn and the individual store managers appeared to handle most of the managing responsibilities. Susan had skipped appointments and had product inventory that was under-ordered. That these workers were turning to Marcus rather than Carolyn, who informed him it was time to alter the way Unique Salon & Spa was operated at the highest level.
Carolyn and Marcus got down to talk about the financial elements of Unique Salon & Spa. The company was bringing in $4.2 million in sales. Three of the sites were profitable, but the fourth was losing money. Carolyn hadn't received a salary in six months. Marcus became concerned about the trash in that room after learning that the coloring services accounted for 70% of the business at that location.
Payroll at Unique Salon & Spa's main location ate up 62 percent of their earnings. Carolyn wanted to reduce it to 50%, which would necessitate the dismissal of certain personnel at that site. It would also save $400,000 in the long run.
Marcus saw Carolyn as having promise, despite his lack of interest in the hair salon profession. He informed her he planned to close the shops, streamline the business's administration, and rebuild the main salon facility. He didn't want to be a partner in the salon, but he was eager to invest in the product line. Carolyn accepted his offer of $200,000 in return for a 20% stake in the salon and 51% of the items. He intended to overhaul the product line, give the salon a facelift, and give her the balance of the money to utilize as working capital.
Carolyn accepted the offer but requested a bit of extra money to work with. Marcus increased the offer to $250,000, which she accepted. He now had entire command of the operations until the renovations were finished.
Marcus had the packaging for hair care products altered, allowing them to hike costs by up to 25%. He believed the new packaging would entice outside distribution bids and help Unique Salon & Spa grow to a million-dollar business.
He began selling their wares at her ex-shops, partner's which gave them money and helped Carolyn get over her sad split. Marcus even attempted to get the two of them together to try to work out a mutually beneficial business transaction. Carolyn spent the whole time yelling at Joe, so it did not go well.
In the midst of the day, Susan, the general manager, walked out on Carolyn. Susan hung up on Carolyn and Marcus, and Marcus informed Carolyn that Susan was no longer welcome at Unique Salon & Spa.
Susan's firing was the proper decision for the company's development, but Carolyn was upset. She was concerned that it would put her in the position of having to make all of her own choices, something she had dreaded for a long time. Marcus informed her that was why he was there, for the time being, to help her work through her difficulties with Joe and make business choices based on logic rather than wrath.
When Unique Salon & Spa reopened after substantial renovations, it looked like a fresh new establishment. Chairs with modern designs, chandeliers, and an open floor plan. Product exhibits were well-lit and well-organized. The whole manufacturing had become more efficient thanks to a color bar inventory system, which had reduced the 10% waste that was costing them so much money. The use of a mobile system by the manager to open and shut retail locations reduced the need for a general manager, saving both money and time.
What Happened To Them? After The Profit, Unique Salon & Spa
Carolyn returned to The Profit for a follow-up to discuss her business triumphs. Unique Salon & Spa has been rated one of the top 20 salons in the nation after the renovations, which Marcus enabled. Under Marcus' direction, her hair care product brand, Erika Cole by Raquel, had increased earnings and margins.
To complement the product line's identity, the salon has been renamed Ericka Cole by Raquel. Unique Salon & Spa has a 98 percent Groupon rating, but mediocre ratings on Yelp. Laser hair treatments are the most typical source of complaints.
By all accounts, Carolyn and Marcus have built Ericka Cole by Raquel into the multimillion-dollar company Marcus envisioned. The firm provides a variety of hair care, skin care, and styling products, as well as a section dedicated to men's items.
Royal Pitch is not linked with Unique Salon & Spa, The Profit, or any of its subsidiaries, and the information presented in this article is only for educational purposes.
Visit the rest of the site for more articles.