There was never any doubt in Pete Behringer's mind about his life or professional path. His mother had a profitable candy shop chain with 32 outlets and her own manufacturing plant, and he was born into the chocolate industry. Pete founded his own candy business after college, and Sweet Pete's became well-known in the Jacksonville, Fla., region for his colorful, handcrafted confections.
Sweet Pete's was tucked away in a quiet neighborhood with little foot traffic. Pete launched his company on a shoestring budget. Under the circumstances, the site was the greatest choice, and it has since grown into a successful candy store with hundreds of product possibilities that are appreciated by residents and tourists alike.
Dane Baird, Sweet Pete's business partner who owns the land and half of the firm, is the largest roadblock to growing the business and raising revenues. Pete had a troubled relationship with his partner, Dane, who did nothing more than sit back and expect to earn money. Pete and Allison tried unsuccessfully multiple times to buy Dane out of his Sweet Pete business holdings. So they turned to Marcus Lemonis to see if he could help them address the Dane dilemma and push the company to the next level.
On The Profit: Sweet Pete's Candy
Episode 6 Of Season 2 Of The Profit
Marcus is underwhelmed with Sweet Pete's kitchen. It's cramped and disorganized. No freezers or storage units are available. Marcus sees no way to operate a successful company from this site, and he has the impression that any sale must involve a new location with enough room to comfortably and cost-effectively house a full kitchen and inventory.
The store immediately fills with children who settle down for a candy-making demonstration by Pete, who runs regular sessions to teach children how to pull taffy and create exquisite chocolate masterpieces. Pete charges $15 for each guest and the presentation costs him $2, a profit margin that excites Marcus and inspires him to think of new ways to grow the concept.
Sweet Pete's earns $420,000 every year, but Pete only gets $10,000 because of his business connection with Dane, who just adds to the stress when he performs the performance. Pete and Dane are hardly speaking to one other and can't seem to talk civilly.
Marcus quickly realizes that the first order of business should be to do everything it takes to cut connections with the poisonous Dane. Pete cares deeply about his company and his clients, and Dane is clearly holding him back.
Marcus is asking for half of the company in return for $750,000, with a third of it going to pay the employees and the balance to help with a new location. Marcus was prepared to return Dane's original $2,000, plus a 5% interest rate. Despite his initial reluctance to accept the bargain, believing that he is entitled to more, Dane eventually realizes that he is not and accepts it.
Sweet Pete's After The Profit Has Been Updated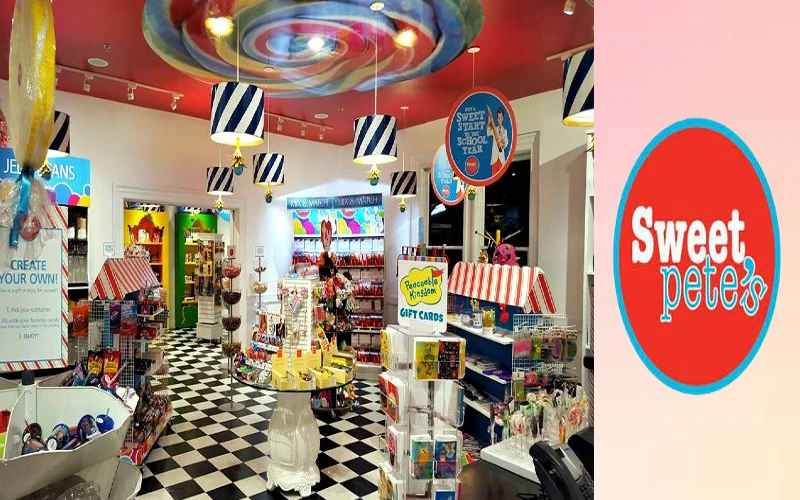 Pete had no doubt that he was doing exactly what he was supposed to be doing. Making candy is intended to be enjoyable in order to make others happy. Nothing made Pete happier than seeing the delight on the faces of children of all ages as they enjoyed his sweet creations and the surprise on their faces when they sat down to make their own candy. To get his foot in the door of the firm, he had to make sacrifices that he believed would pay off in the long term. The most major sacrifice had been entering into business with a partner who lacked excitement for the product and was reluctant to go to any length to ensure the company's success. Dane was putting Pete down in every way possible. When Dane wasn't there in the daily operations, it was annoying, and when he did show up, it was aggravating. He refused to resign and refused to make any real contributions.
Pete felt imprisoned, and as much as Marcus invested in Pete and his business, assisting him in striking a contract that permanently severed relations with Dane were the most significant shift to the company's future and Pete's long-term happiness.
Pete and Allison were able to delve into the candy business with full force and excitement, sharing their love of chocolate and sweets with the whole town and beyond, free of the constraints of Dane's attitude and indolent approach to the company. Sweet Pete's has grown into a beautiful, profitable, and well-regarded family company with Marcus' guidance and financial support, driven by Pete's passion for making people happy and manufacturing delectable sweets.
Pete has maintained his history of including consumers in the manufacturing process by offering workshops, events, and field excursions that keep candy lovers of all ages coming back for more. Sweet Pete's has a broad range of products, including classics like sea salt caramels, cherry cordials, toffee, and rocky road, as well as gluten-free and vegan choices and a variety of vintage candies.
Sweet Pete's Candy Shop opened a beautiful new site inside the Historic Seminole Club in Jacksonville, Florida, as Marcus promised. He helped pay for modifications to the facility, which included extra space for Pete's chocolates, cooking lessons, and a real kitchen. Sweet Pete's grew so quickly that they purchased the building next door to extend their manufacturing capacities.
Sweet Pete's has grown to become a popular tourist attraction in Jacksonville, as well as one of the country's largest and most profitable candy businesses. Pete opened sites in Lake Forest, Illinois, and Key West, Florida. Expansion plans are in the works for Chattanooga, Tennessee, and Atlanta, Georgia. If you don't reside in those places, don't worry; Sweet Pete's now has a website where consumers can get sweets from all around the nation.
After purchasing Key West Key Lime Pie Company and merging with Farrell's Ice Cream Parlour, two of Marcus' other success stories from The Profit, Sweet Pete's empire continues to expand.
Royal Pitch is not linked with Sweet Pete's, The Profit, or any of its subsidiaries, and the information presented in this article is only for educational purposes.
Visit the rest of the site for more articles.