Robyn Coval and Howie Nourieli were best friends. Howie lured Robyn into his specialty kitchen supply firm, and the two ended up marrying and starting a family together, both professionally and emotionally. However, neither marriage lasted, and the two ultimately divorced. Their feud spilled into the workplace, causing personal and professional issues.
Bowery Kitchen Supplies' profits began to dwindle as Howie and Robyn struggled to agree on anything related to the business's operations. Their Chelsea Market site drew a steady stream of customers, and the two had established a strong reputation, but their personal issues were harming the business's prosperity, which was on the decrease.
The divorced couple remained 50/50 partners in the company, however, Howie had ultimate say in business affairs since he was the one who created it and brought Robyn on board later. Marcus Lemonis of The Profit believed Bowery Kitchen Supplies had the potential to be a tremendous long-term success and was eager to assist in getting the company back on track.
On The Profit: Bowery Kitchen Supplies
Episode 9 Of Season 4 Of The Profit
Marcus was initially pleased with Bowery Kitchen Supplies' huge range of high-quality knives on his first tour but believed the inventory display might be improved. The store's aisles were narrow and tight, its merchandise seemed to be put without order or preparation, and empty boxes scattered precious floor space.
Howie displayed some of their most popular and unique items, including a machete and a knife with a deer foot handle. The store appeared "junky" and unorganized, according to Marcus, with no clear path or direction for customers looking through their inventory. A glassware exhibit had been changed because Howie didn't like it, despite the fact that it had sold more than it had before. During these early discussions, Marcus saw that Howie was the dominating voice in the decision-making process, which caused friction between the two business partners.
Bowery Kitchen Supplies was bringing in more than $3 million each year. Knife sales, which were the focus of their promotional efforts, accounted for a third of their total revenue. The business wasn't making full use of its space, and Robyn said that Howie had acquired a substantial quantity of product that wasn't selling, contributing to the store's inefficient setup.
Marcus visited with Laurie, the general manager, who acknowledged receiving contradictory signals and information from Howie and Robyn, which made her work more difficult than it needed to be. Despite the fact that Howie was considered to be in control, Robyn had been working the shop on a more regular basis, with Howie taking two months off each year for vacation.
Marcus discovered that the floor manager and other Bowery Kitchen Supplies workers were dissatisfied with Howie's management style. When Howie was not around, they were considerably happy and more industrious.
Taking A Look At The Money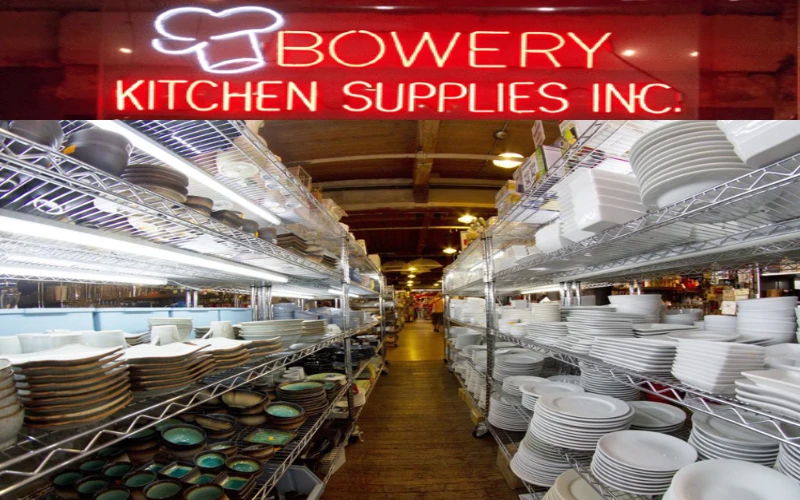 Bowery Kitchen Supplies had a revenue of nearly $3.1 million and a $1.3 million inventory cost. Additional overhead and operational expenditures totaled over $2 million, resulting in a year-end deficit. They were also over $500,000 in debt with just $30,000 in cash. Robyn said that she was unaware or consented to a loan of $185,000 from Howie's brother.
Marcus made a $350,000 offer in return for a 40% stake in Bowery Kitchen Supplies. The owners decided that each of them owning a third of the company would be more comfortable. Marcus consented, and the agreement was signed.
When Marcus took over, the first order of business was to create separate departments within the story to organize the merchandise and product displays. For Bowery Kitchen Supplies, he would create a glassware brand and layout a strategy for increasing their product range. Products that were not selling in the store would be liquidated using a simplified point-of-service system.
A liquidation sale intended to get rid of these items at deep discounts and increase foot traffic in the shop did not proceed as anticipated. Howie objected to several of Marcus's liquidation products and removed them off the floor. The remaining products in the auction were already unlikely to sell.
Contractors were hired to help with the renovation, and Marcus had intended to meet with the two owners to discuss the store's new structure, but Howie failed to show up. Marcus delegated command to Robyn. When Howie arrived, he ignored all of Robyn's suggestions.
Marcus discovered that Robyn had been concealing monies from Howie to prevent him from spending the money on needless equipment and merchandise after the liquidation process was completed. When the renovation job was almost completed, Marcus realized that Howie had gone on vacation once again without informing anybody.
Marcus had a heart-to-heart with Howie, who eventually recognized that Robyn had been doing an excellent job and was critical to Bowery Kitchen Supplies' success. He agreed to help her restart her business and promised to be a more present and responsible partner.
The relaunch went well, and the shop looked fantastic. Customers found it simpler to discover what they needed thanks to distinct divisions, and the store's remodeling gave Bowery Kitchen Supplies a cozy vibe. Marcus expected the adjustments would treble the company's revenue.
After The Profit, Bowery Kitchen Supplies
Since Marcus' makeover and other enhancements, Bowery Kitchen Supplies has been a huge success. Positive online reviews and active social media platforms aided in the development of their brand and increased their market exposure.
Robyn's suggestion of a kids' culinary area has taken on a life of its own and proven to be a smash. Customers often want to take selfies with the renowned staff at Bowery Kitchen Supplies as a result of their appearance on The Profit, which has not only helped to raise sales and earnings but has also given the workers and owners a sense of notoriety.
Royal Pitch is not linked with Bowery Kitchen Supplies, The Profit, or any of its subsidiaries, and the information presented in this article is only for educational purposes.
Visit the rest of the site for more articles.