Lisa Senafe is a Chicago-based animal enthusiast who has lost a number of dogs to immunological illnesses. She became committed to developing healthier pet food choices that would allow pets to live longer and happier lives. Bentley's Corner Barkery was started by her and her husband, Giovanni, with the pair handpicking and stocking every product offered.
Bentley's Corner Barkery was growing, so they added other locations in the Chicago region. The pair was having branding issues, and their poor growth results prompted them to seek out Marcus Lemonis for an appearance on CNBC's The Profit.
Bentley's Corner Barkery / Bentley's Pet Stuff
Episode 10 Of Season 3 Of The Profit
Marcus started by going to the main shop of Bentley's Corner Barkery in Chicago. He found the personnel to be a kind and an upbeat bunch that worked hard and enjoyed their employment. The proprietors showed their appreciation for their workers by awarding incentives to employees even though they were not paid.
Despite the fact that the shop was tiny and the product range was poorly exhibited in gloomy rooms, Bentley's Corner Barkery generated over $1 million in yearly sales, with several of their goods achieving profit margins of more than 50%. The average margin was about 35 percent, which Marcus identified as an area that could be improved with a 5 percent increase in sales by introducing additional pet treat alternatives.
The exorbitant price structures, which averaged $70 per bag of high-quality, healthful pet food, were justified by Lisa and Giovanni. Cheaper brands failed to match their high manufacturing standards and rules. They discovered that by taking this strategy, they were turning away pet owners who were searching for better rates. The Senate's, on the other hand, insisted on keeping Bentley's Corner Barkery a specialized, high-quality offering.
Management Issues At Bentley's Corner Barkery
Bentley's Corner Barkery's marketing endeavors were managed by Lisa, while the money and figures were handled by Giovanni. Marcus realizes that there is no one point of concentration for sales. The shop has also been engaged in a number of merger and acquisition agreements despite the couple's lack of financial resources.
The stockroom was a complete disaster. Due to personal concerns, the proprietors were forced to put certain goods from their house in a corner of the stock room, further reducing the available workspace.
Marcus' next visit to a separate site saw yet another congested stockroom with a distinct appearance and feel from the main shop. When a firm expands into new areas, cohesiveness is required. To build a single firm with the same objectives, methods, and procedures, the new platform must integrate smoothly with the original location.
Managers confided in Marcus regarding the status of Bentley's Corner Barkery's senior management staff. There was no hierarchy above the general managers, who were in charge of running the shops on a daily basis. Lisa told Marcus that the firm had a third partner who isn't engaged in the day-to-day operations. She also recognized that their drive to grow and extend their pet food empire had gotten them into this situation.
Money Is Important In Bentley's Corner Barkery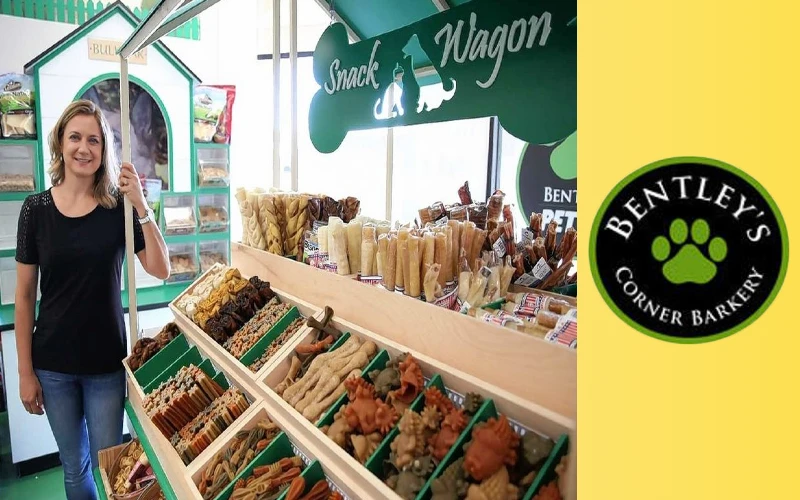 The company's latest financial activities revealed a $2.3 million sales increase in the first seven months of the fiscal year, but a net loss of $12,000 in the same period. Giovanni informs Marcus that his growth plans are based on day-to-day cash flow and the amount of money in their bank account, rather than on good current complete financial facts. David, their third investor, put in $400,000 to cover the extra property costs. Lisa and Giovanni each make less than $70,000 a year.
The Senate's kid suffered from serious respiratory difficulties that need extensive surgery. To pay for the procedure, the couple was compelled to take out loans against their life insurance policies, which Marcus admitted was honorable and respectable. He applauded Lisa and Giovanni's bravery, suggesting that they may have had a little too much of it. He expresses his admiration for them and the work they've done for their kid and their company, and promises to return the following day with a contract in hand.
Cooperating With Bentley's Corner Barkery
Marcus joins Lisa, Giovanni, and David at a posh Chicago restaurant. David is just as enthused as his partners about property buys that he thinks will earn them a lot of money over the next year and a half. Marcus strongly disagrees, stating that the crew should concentrate on enhancing and updating the present places.
The Profit host offers $1.7 million, with $400,000 going toward infrastructure and the other $1.3 million for property purchase when the time is ripe, as assessed by Marcus, in return for 40 percent equity, which will decrease to 25% after the $1.3 million is paid off. The arrangement was concluded when Lisa received assurance that the product's quality would never fall below her exceedingly high standards.
Better Leadership, New Deal
At the Glendale site, Marcus conducts an all-staff meeting and reveals that managers would report directly to Giovanni, who will be in control of retail and warehouse operations. Lisa is requested to come up with a list of less-priced product alternatives that will meet her quality criteria.
Giovanni is to present a proposal for the company's branding activities at a meeting of shop managers. Giovanni's management flip on the concept of acquisition without even working from a defined agenda. Giovanni still has a lot to learn about running meetings and providing good management leadership.
Later, Giovanni spearheads the process simplification, utilizing the Arlington Heights site as a model, and Marcus is pleased by Giovanni's success in increasing his management tasks and responsibilities.
What Happened to Them? After the Profit, Bentley's Pet Stuff
Lisa and Giovanni have been able to develop their firm while improving their management and logistics abilities to better serve their clients and staff thanks to Marcus' mentoring and financial help.
Bentley's Corner Barkery received flawless reviews on internet review platforms and their customers and dogs like the huge and growing assortment of nutritious pet food options. The owners organize community activities to promote good pet care for the animals in the area.
Bentley's Pet Stuff was rebranded to assist them to boost their market presence and awareness, as well as extending their client base.
Bentley's Pet Stuff has expanded into new cities because of successful cooperation with Petstuffzoom.com, with shops opening from Colorado to South Carolina.
Lisa's passion for pet care led her to contribute over 100 tonnes of their high-quality food to animal shelters, enhancing the health and prolonging the lives of animals waiting to be adopted by loving and caring families.
Disclaimer: Royal Pitch is not linked with Bentley's Corner Barkery, Bentley's Pet Stuff, The Profit, or any of its subsidiaries, and the information presented in this article is only for educational purposes.
Visit the rest of the site for more articles.