The Blues Jean Bar in San Francisco was founded by Lady Catherine Reiss-Fuller in 2004. Customers buying blue jeans behind a bar as though they were ordering a drink was how the high-end jeans shop got started.
Lady's mother died while she was a young girl, leaving her a fortune that she wished to leave as a legacy. Lady wanted to combine her parents' skills to make Blues Jean Bar a success in their honor. Her father was a great businessman in his own way.
Blues Jean Bar had grown to 12 locations throughout the nation, but the company's development and success were being hampered by intense competition and an inability to effectively manage the company's finances. Lady, despite her best efforts, found herself and her company in serious financial trouble. The company's mismanagement has placed Blues Jean Bar in severe financial danger. To reclaim control of the money and carry on her mother's legacy, she turned to entrepreneur Marcus Lemonis and CNBC's The Profit.
On The Profit, Denim & Soul (previously Blues Jean Bar)
Episode 11 of Season 3 of The Profit
The ineffectiveness of the store's setup model is the first thing Marcus sees when he meets Lady in the flagship location in San Francisco. The phrase "bellied up to the bar" sounds out of place at a clothes shop. Customers are not even permitted to touch the goods without the assistance of an employee, which contradicts the bar idea and restricts one of the fashion industry's selling points: the opportunity to touch the product. Marcus talks with a shop patron, who confirms his fears.
Marcus puts on a couple of pairs of pants, but none of them fit him properly. The name "Blues Jean Bar" is a nod to Lady's New Orleans roots, but Marcus thinks it doesn't flow well and doesn't have a very "bluesy" ring to it. With that out of the way, Marcus concentrates on the store's profit margins and how to increase them. While most successful fashion shops have a profit margin of 60%, Marcus was dismayed to hear that Lady was satisfied with Blues Jean Bar's increase to 50%. Lady says that she has been attempting to pay off her obligations while still maintaining a successful inventory.
When the others failed to make a profit, just three of the original 12 Blues Jean Bar locations survived. Despite gross sales of nearly $8 million, Lady lost $500,000 in the end. The liabilities of a company are ten times the assets.
Lady accepts Marcus' offer of $800,000 in return for a 50% ownership interest in Blues Jean Bar. The funds would be utilized to pay off vendor debt and provide working capital for the company. Lady counters with a $1 million offer and just 40% ownership of the company. Marcus said that he requires financial control, but she may maintain artistic authority. She agrees to the 50%, but she wants $900,000, which Marcus may spend any way he likes. Marcus agrees, and an agreement is reached.
Marcus meets at the Chicago site and finds a lot of inventory in the basement that is unlikely to sell. He can't decide whether he should be angry with the employees or at himself. Cleaning out the basement with a liquidation sale is efficient and profitable, bringing in $15,000 in the process.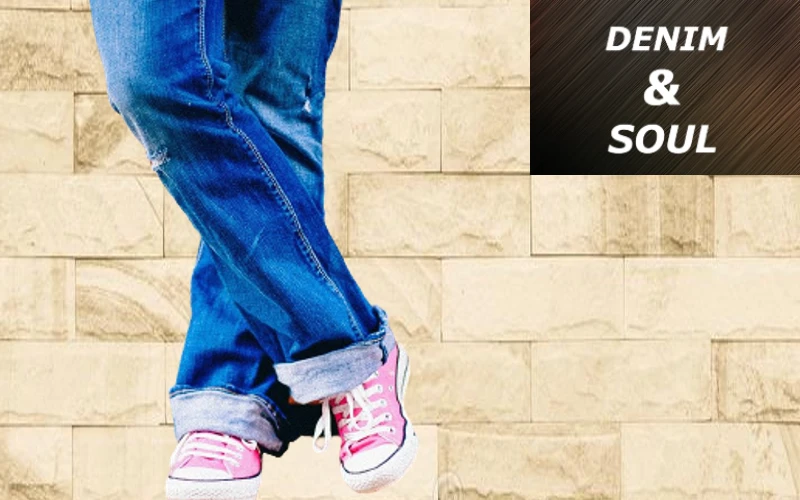 Tasha, the sales manager, and Lady debate over how to fine-tune their target audience. Lady believes they should target soccer mothers with a lot of disposable money, while Tasha believes they should target a younger demographic.
Marcus intends to use the Chicago site as a model for all future locations. He hires an interior designer, whose first recommendation is to remove the bar. Marcus agrees with the designer, but Lady is adamant in her opposition. The bar is the store's distinguishing feature, and it's why the name makes sense. Marcus refuses to budge, claiming that the improvements would be finished in the following month.
Marcus confronts Tasha about her poor performance and lack of teamwork with the rest of the team. She then hands him a convoluted chart of the employee chain of command. She then refuses to take up the position of floor leader. Lady ultimately places Tasha in a position that is both beneficial to her and to the company's growth. With Marcus' help, Lady learned how to effectively manage her business and her employees, which was the most important takeaway.
Marcus strikes a contract with a wholesale merchandiser in Los Angeles and devises a strategy to boost profit margins by adding high-value items such as t-shirts and sweatshirts. Marcus and Lady pay a visit to the Los Angeles branch, which has seen an upsurge in sales. This is an example of how Lady has to let go of outdated beliefs that are holding the company back, according to Marcus.
The Chicago improvements were finished, and the business was given a new name: Denim and Soul. While retaining the original soul of New Orleans, the rebranding featured a more polished character and aesthetic. Lady is extremely happy with the new look, as well as the inventory adjustments.
Marcus finishes by demonstrating to Lady a permanent feature in the freshly renovated shop that connects the past and the future. Lady's mother's picture respects her mother's history while also allowing them to look forward to the future together.
What Happened to Them? After The Profit Blues Jean Bar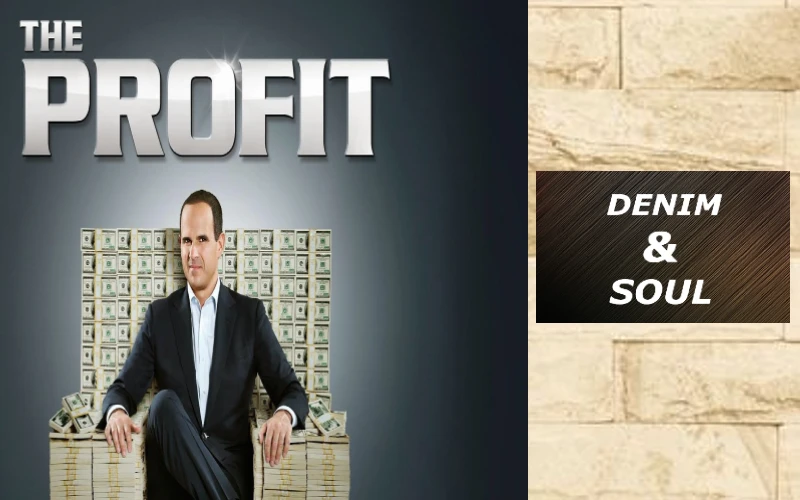 Denim and Soul grew again after the event, now having 11 physical stores throughout the nation.
Jacksonville, Dallas, Atlanta, three sites in the Chicago region, numerous locations in California (including the flagship shop in San Francisco), and Louisiana are currently home to the denim retailer. Denim and Soul have also established a store in New Orleans.
Marcus' vision for the brand resulted in a more premium product and, as a result, a client base with greater disposable income.
Marcus eventually purchased Lady from Denim and Soul for an additional $500,000. The company is currently known as Marcus Lemonis Fashion Group. Marcus believes his participation in Denim and Soul to be a huge success.
The material in this post is given only for educational purposes; Royal Pitch is not connected with Blue Jeans Bar, Denim & Soul, The Profit, or any of its subsidiaries.
Visit the rest of the site for more articles.