Taking hot dishes out of the microwave burned Cyndi Lee's fingertips as a kid. Sure, she could have reached for a towel or oven mitts, but Cyndi was a slacker and just accepted the situation. As an adult, she continued to remove newly microwaved dishes with her bare hands until she came up with the concept for the "Micro Easy Grab," a silicone disc for grabbing hot plates that also serves as a pot cover and splatter guard. Its adaptability made it ideal for cracking open those difficult-to-open new jars.
Cyndi advertised her new product in local shops and was featured on a Houston television news show. Her expanding company received even more notice when she appeared on The Steve Harvey Show. A participant on the program recommended Cyndi alter the name to something catchier. Safe Grabs was born when she consented.
Cyndi sold $310,000 worth of Safe Grabs in her first three years, but difficulties with her original manufacturer had almost bankrupted her. Safe Grabs did not make a profit in the first year. Cyndi was broke, living with her parents, working full-time, and using her lunch breaks to make business calls from her vehicle.
Her microwave methods did not transfer to her company strategy because she was lazy. Cyndi was a firm believer in Safe Grabs, despite her early setbacks. She's been a fan of Shark Tank since the first episode of the first season, and she'd tried twice to go on the program to promote Safe Grabs, but both times she was turned down. Cyndi prepared to plunge into the Tank to see if anybody would take a bite out of Safe Grabs after the third time was a charm thanks to her tenacity and hard work.
On Shark Tank, there are no safe bets.
Season 8 Episode 5 of Shark Tank
Cyndi went on Shark Tank to seek a $75,000 investment in return for a 10% share in Safe Grabs, but before she had finished her presentation, she revealed an exclusive agreement to increase the offer to 12% of the company.
Cyndi, who seemed competent and assured, demonstrated to the panel how simple it was to use the Safe Grabs. Your food plate is heated on top of the flexible disc, which was put on the microwave's turntable. When it's finished, you take up the hot plate with the Safe Grabs. She explained how the disk's grooved surface made it perfect for opening such strong jars, and how the wipe-clean surface left no residue behind.
The Sharks started peppering Cyndi with questions about Safe Grabs while samples were being distributed, the first of which concerned the product's profit margins. Safe Grabs come in two sizes, according to Cyndi. The manufacturer's cost was just $2.75 for the 10-inch version, which sold for $12.85. Safe Grabs was available on Amazon and at a few tiny stores around town, but Cyndi had yet to make a deal with a larger retailer.
While there are other comparable items on the market, Cyndi pointed out that Safe Grabs was the only one made of silicone, which was more flexible and adaptable. Cyndi had filed for a patent on Safe Grabs' flexibility, and she was waiting for clearance. Cyndi stated that she was basically breaking even following a recent $50,000 investment in goods.
The Sharks Win Safe Grabs
Cyndi's presentation wowed Mark, but he thought Safe Grabs was more of a one-off product than a viable company with room for expansion. He was the first Shark to leave the competition. Barbara agreed with Mark that the product was lacking, stating that she grabs a towel to remove hot plates from the microwave, and she, too, bowed out.
Kevin didn't believe the benefits of Safe Grabs were as obvious in the package as they were in Cyndi's presentation. Cyndi's presentation was enjoyable, but he believed the product would not sell itself without her passionate explanation and demonstration. He was also gone but commented that Cyndi was excellent on TV and that Safe Grabs should concentrate on something other than shopping, a reference to Lori and her QVC ties.
Robert informed Cyndi that he believed she would make an excellent ambassador for this innovative and helpful product. However, it was not a product or a company that he was interested in, so he was out as well.
There's just one more to go.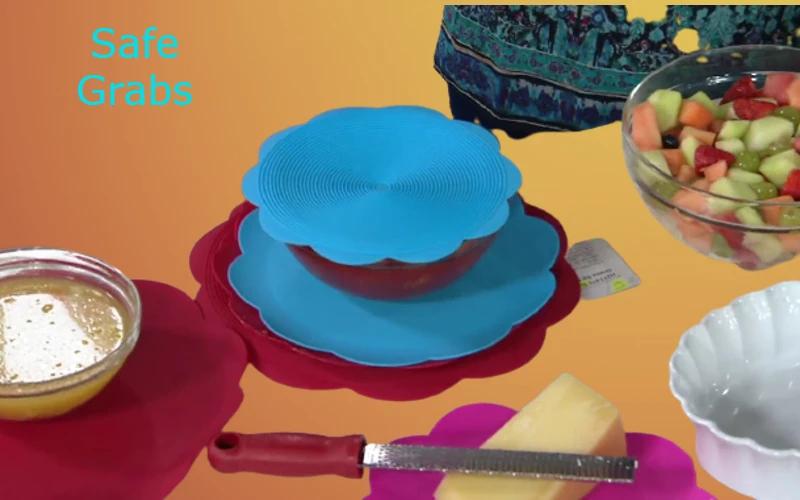 Cyndi had a worried expression on her face. Despite the fact that all four Sharks liked her, loved her presentation, and complimented her drive and efforts, they chose not to invest in Safe Grabs. Lori would be the deciding factor.
Lori, thankfully, exhibited an interest in Safe Grabs and Cyndi. Lori claimed that she could get Safe Grabs into Bed Bath & Beyond, Target, and other bigger retailers, as well as assist in the completion of the expected amount of purchases. Lori requested a 30 percent share in Safe Grabs to compensate for the increased value.
In order to obtain the best price possible, Cyndi countered with a 17 percent stake in the company. Lori decided to reduce her offer to 25% ownership after reiterating the channels she was willing to get Safe Grabs into. Cyndi made one last attempt, offering 20%, but the "Queen of QVC" stuck to her original offer of 25%. Cyndi consented to the terms of the agreement.
What Happened to Them? After Shark Tank, it's all about the safe bets.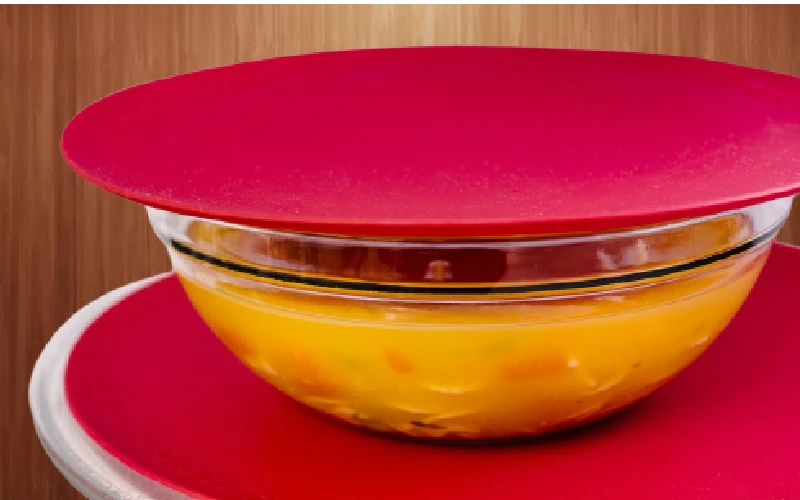 Safe Grabs turned out to be the perfect product for Lori's QVC connections. Cyndi went on QVC shortly after her initial appearance on Shark Tank and sold out of Safe Grabs in just 10 minutes, earning over $300,000.
A year later, Cyndi returned to Shark Tank to discuss Safe Grabs and her collaboration with Lori. Cyndi and Lori have made over $2.4 million in sales in the year following their appearance on the Tank.
Cyndi was well on her way to a bright, prosperous future with the assistance of Lori and QVC, now that she was out of debt and out of her parents' home.
Safe Grabs may be found in Bed Bath & Beyond and every Home Depot in the United States.
Cyndi acknowledged that if she had gotten on Shark Tank in one of her first two tries, it might not have gone as well. She needed the experience, as well as a few more TV appearances, to acquire the confidence she needed to confront the Sharks. Despite her enthusiastic and professional performance on national television, Cyndi confessed that she is shy and afraid of public speaking.
Years of burned fingertips and a rocky start in business haven't stopped Cyndi from reaching tremendous success, and with Lori's assistance, she's just getting started.
Royal Pitch is not connected with Safe Grabs, SharkTank, or any of its subsidiaries, and the information given in this article is only for educational purposes.
Visit the rest of the site for more articles.