Coffee Meets Bagel At The Basics Company
Arum, Dawoon, and Soo Kang are the owners.
Women's dating service on the internet
Price: $500,000 for a 5% ownership stake.
Final Deal: None — He turned down the biggest offer ever made on Shark Tank ($30 million from Mark Cuban).
Before Shark Tank, Coffee And Bagel Meet
Season/Episode: Episode 13 Of Season 6
Coffee Meets Bagel is an innovative idea that eliminates the anxiety and uncertainty of internet dating by using mutual friend matching. To identify a high-quality love match, the user-friendly software mines data from Facebook friends and common connections. If both users agree to the suggested match, the app will provide them with a voucher or discount that they may use on dates. Coffee Meets Bagel first opened its doors in New York City in April 2012, and it soon spread to Boston and San Francisco a few months later.
How did this online dating service receive the single biggest offer ever made on Shark Tank (Mark Cuban's mind-blowing $30 million offer)?
And how quickly did these sister entrepreneurs turn down his offer?
Continue reading to find out.
On Shark Tank, Coffee Meets Bagel: A Quick Recap
Three sisters from San Francisco, California, are Arum, Dawoon, and Soo Kang. They were born and reared in Korea but moved to America as teens. One went to Stanford Business School, one went to Harvard Business School, and one went to Parsons School of Design, so to say they're accomplished is an understatement. They pooled their resources, left their high-paying jobs, and formed a partnership. Their business provides a fresh take on online dating, and they think it has the potential to transform people's lives.
They've come to "Shark Tank" to seek a $500,000 investment in return for a 5% stake in their business.
They've combined the tried-and-true idea of daily flash cell sites with social networking features to produce the best dating service for singles.
As Soo describes, the software works in a stunningly straightforward manner:
Every day around noon, the app selects one ideal match — one who also happens to be a mutual friend. You have 24 hours to examine their profile information and decide whether to accept or reject the match. A 'mutual like' creates a secret chat line that lasts for seven days.
"Winning over ladies is the key to online dating success," explains Dawoon. "Women are wary of joining up for online dating services only to be bombarded with nasty comments from weird strangers." (This is a truth that this reporter can attest to.)
All of this is solved by the app, which removes the stigma associated with internet dating. Since its debut, the app has shown double-digit monthly growth and is quickly becoming a favorite among women.
The basic service is free, but premium features need virtual money in the form of coffee beans to access. The most popular premium service, for example, is called 'Open Sesame,' and it shows who your common friends are, which is typically kept secret. This degree of mystery heightens the appeal of the Open Sesame function, which costs about 95 coffee beans (roughly $0.50 in real money).
The software sorts match based on user data using a proprietary machine-learning algorithm. All users must join up via Facebook, and the algorithm is built on top of Facebook's data. At this point, no additional questionnaires or features are utilized to collect data, which speeds up the registration process and reduces processing time.
Kevin explains, "The idea is that you don't have to have someone go through a separate application procedure."
"Exactly," Agree To The Sisters, Nearly In Unison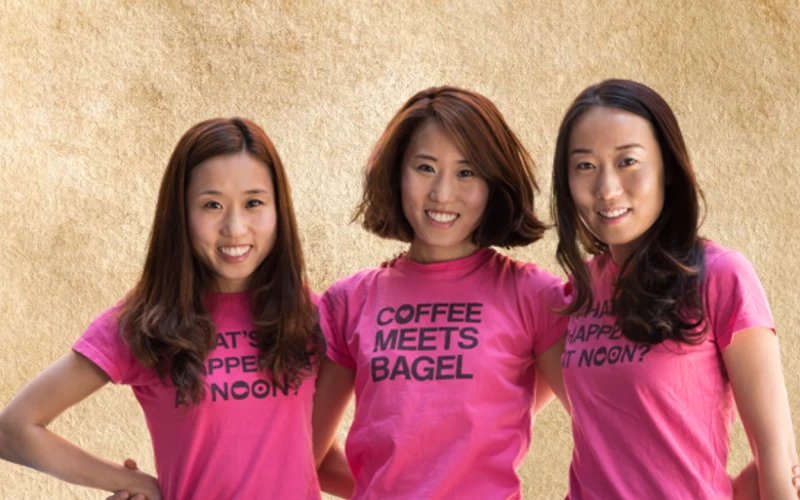 Calculating The Facts
The sharks go into the dating app's financial data after an excellent presentation and examination of how the product operates.
Between 100,000 and 500,000 users each month
Last year's annual sales were $87,000; the first five months of this year's sales were $270,000.
Annual revenue projections: $1 million this year; $10 million next year
The cost of acquiring a new customer (CAC) is $0.30 cents.
Negative profit margin
The sisters refuse to say how many monthly customers they have, claiming that it is for competitive reasons, although they are evasive on this issue. They say it provides an accurate picture of the user base, but it obviously does not. Mark Cuban pulls out on principle after being grilled repeatedly by the sharks. "I'm leaving. Are you fooling us when you say you have to give it to us? "I'm leaving," he declares. The sisters seem unfazed, as they continue to answer inquiries.
As it turns out, their profit margins are negative, which means they are presently losing money. They had to invest a significant sum of money upfront, mostly in wages for their web engineers. This includes each of them receiving a $100,000 compensation. The sharks are perplexed by this figure.
Dawoon adds, "That's still a substantial salary reduction from what we were earning before," to which Robert answers with sarcastic laughter.
So far, the sisters have collected $2.8 million in outside financing, with one noteworthy investor being one of Match.com's co-founders, who was enamored with their concept.
However, despite the fact that they are raking in cash, they are not making any.
They expect to break even on a projected $10 million in income, but here's why: next year, they aim to add 4 million members, each of whom will produce approximately $2.50 in revenue – hence the $10 million. They want to spend $3 million on marketing.
"It is our choice to spend more now in order to expedite growth," Dawoon insists.
The Auction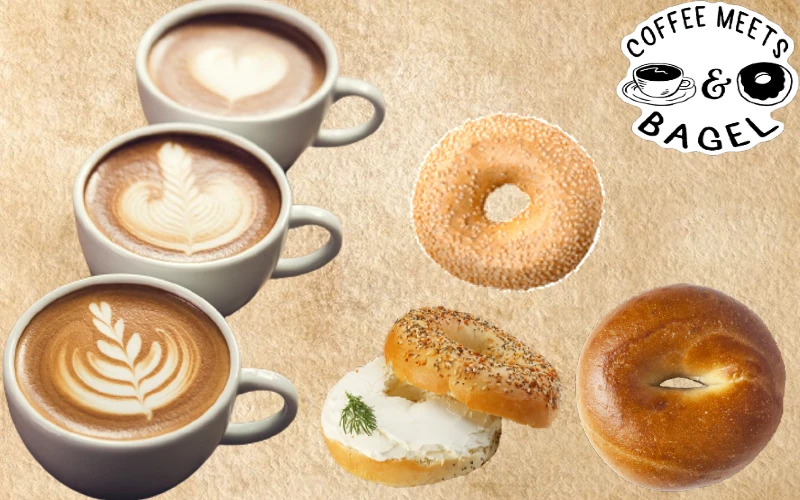 They're an all-or-nothing game, according to Robert. They're losing so much money that they're no longer in the business of generating money, but rather of gaining users. For this to succeed, they need to hit a home run, and Robert isn't willing to take the chance. He's the first to go.
Kevin is the next to speak, stating that one thing he's learned through six seasons of Shark Tank is that he's very important. And it's made him a glutton for punishment. He adds, "I don't do 5 percent deals." "I don't care about it. "I'm leaving."
Lori is the next to speak, stating that she is wary of investing because of the extremely large wages they are receiving from their own company, as well as the internet's high proclivity for ripping off ideas and copying their business model.
Barbara admires their fundraising abilities and believes their website is necessary. (And she is correct.) There is certainly a demand for this, and women desperately need a site where they can feel like more than just a piece of meat. Despite her enthusiasm for the concept, the investment entails much too much risk for far too little reward. She is the next to go, leaving just Mark Cuban.
"Allow me to ask you a question," Cuban says. "Would you accept $30 million for the business if I offered it to you?"
The sisters' jaws widen wide in surprise.
They recover their calm in a matter of seconds and respond with a loud "No."
"While $30 million may seem like a lot of money, Match.com earns $800 million each year. We believe we're on pace to become as successful as Match.com."
With that, the Kang sisters boldly exit the stage and out of Mark's life for good.
Final Deal: None — The largest offer ever made on Shark Tank was turned down.
After Shark Tank, Coffee Meets Bagel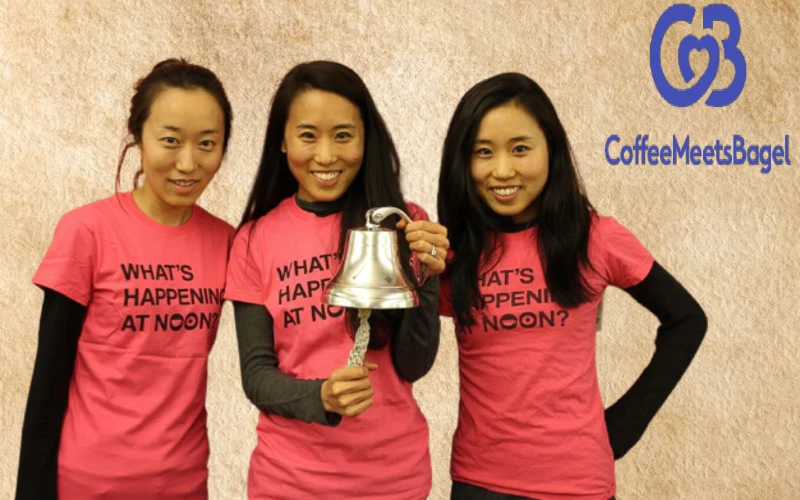 The Kang sisters earned $23.2 million over five financing rounds after appearing on Shark Tank's Coffee Meets Bagel episode.
The software is still accessible on Android and Apple smartphones, with an estimated 10 million users, but it seems to be in decline. The sisters' goal of commercial domination has not come to fruition. Coffee Meets Bagel isn't even in the top 20 when it comes to top-ranked and most popular dating sites.
Meanwhile, their website is minimal, implying that their marketing strategy has changed from targeting women to targeting young professionals "from the world's wealthiest nations." A curious change, and one that was most likely forced upon them by the emergence of wildly successful women-only dating apps like Bumble and Zoosk.
Given the site's demise to the bottom of the online dating barrel, the Kang sisters seem to have made the right decision by accepting Mark's offer. They could have spent the money on a lifetime supply of bagels, at the very least.
Disclaimer: This post is for informative purposes only; Royal Pitch is not connected with Coffee Meets Bagel, SharkTank, or any of its subsidiaries.
Visit the rest of the site for more articles.