The beauty business is dependable, and this husband and wife-owned company realized it early on in their growth and sought to capitalize in a manner that would also serve others. Miranda Coggins originally considered launching a cosmetics company in 2003. Miranda started the ball rolling in 2005 when she discovered lanolin, a critical component that could be utilized to make a lip balm. She learned this chemical has healing capabilities that may help her mend her lips. Because most of the creams on the market lacked lanolin, they just covered people's lips rather than healing them.
The company's issues have developed in tandem with its growth. It might be difficult to keep up with demand when it rises as quickly as it did for the Lano Company. When transitioning from a small to a big company, changes must be made, and things might become a little messy.
The Profit Of The Lano Company
Episode 8 Of Season 3 Of The Profit
When Miranda and Marcus meet for the first time, she describes what Lano Lip is, the company's initial cosmetic product. She demonstrates how it is created, as well as the packaging and other details. Marcus is pleased to learn that she created the product to address an existing need. The majority of competing products don't genuinely repair anything, but Lano Lip does. Furthermore, regular viewers of The Profit will be aware that when looking into the prices and margins of these businesses, there are generally some warning signs. Miranda looks to have all of her numbers in order, which is not the case here.
The red flags start to surface as Miranda begins touring Marcus around the facilities and their other items. This company seems to be something of a one-trick pony. This is where we can see some of the problems that come with starting a company and keeping a brand. Miranda called her company The Lano Company because of the lanolin in her Lano Lip balm. Marcus, on the other hand, discovers that the original lip balm is the only one that contains lanolin. Lanolin isn't found anywhere else.
Lane, Miranda's husband, is introduced at this point in the episode. Lane is in charge of the financial aspect of the company, while Miranda is in charge of the creative side. He notes that one thing he must control is his wife's insatiable need to create new items.
Marcus has found several difficulties after being toured around the property. Their range of youth cosmetics looks to be out of date and unlikely to be successful. Some of the other items seemed to be entirely incompatible with the initial product and the company's whole concept when it was founded. The same philosophy that helped them achieve success in the first place. Finally, manufacturing problems were keeping the company from reaching new heights in terms of earnings and sales.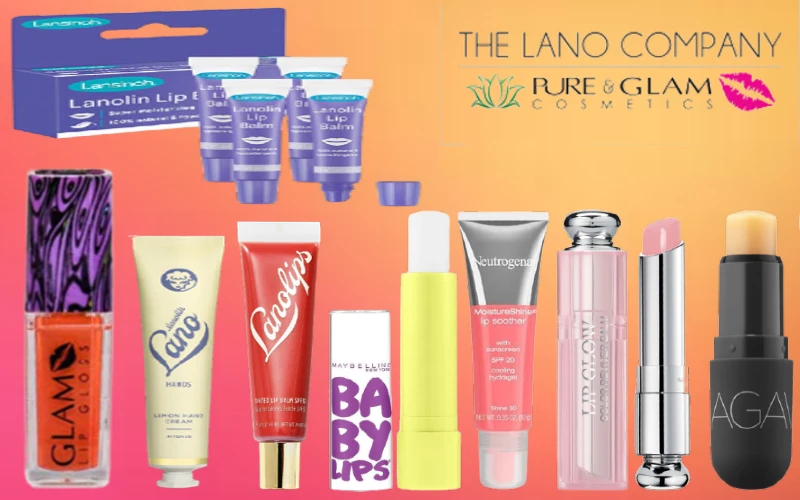 Marcus digs a little further into the data. The company lacks a strong basis and is vulnerable to being overrun by a rival. Lano Lip presently only makes for a minor portion of the company's sales. To maintain its market position, the company needs a distinct identity. Marcus makes a $500k bid for 30% of the company, despite his reservations. Miranda wants to reduce it to 20%, which she accomplishes, but the ultimate contract is $500k for 20%, with the money returned overtime at a rate of $50k each year.
Marcus, Miranda, and Lane are all scheduled to attend a meeting with Birchbox, a distribution company. Many of the same arguments raised by Marcus are brought up throughout the meeting. The main issue seems to be that the company needs a stronger brand. Marcus informs Miranda that she has two weeks to create a new line of items in a dramatic scene in the episode.
Miranda takes the branding and identity recommendations to heart. Lanolin is included in all of the new goods she develops. She also made the decision to make the whole brand all-natural. Now there was a clear focus and identity: natural goods containing lanolin, which has anti-inflammatory qualities. Miranda appropriately dubbed this new product line Pure Lano.
The challenge for Marcus and the company is still obtaining distribution towards the conclusion of the episode. He brings the couple to meet with officials from QVC to discuss selling their items there. It takes some persuading and time, but they ultimately agree to sell their wares on QVC. The modification in branding that Marcus advised was a big part of their success in this endeavor. QVC would benefit from having a lanolin-based product line since they currently do not have one. Finally, Miranda and Marcus return to Birchbox, where they had been before, and Miranda is given a two-week deadline to create a new product line. The company closes another contract at that meeting, demonstrating Marcus's worth right away.
After The Profit, The Lano Company
Miranda and her husband have been featured on The Profit for a few years now. They made an agreement with the manufacturing company Rejuvenol. Rejuvenol was able to relocate out of their warehouse and into offices since they now manage the manufacturing. The company has grown in every aspect and has adhered to the conditions of its contract with Marcus. You can still locate and buy their items on QVC, but you can also buy them on other websites and via select stores. Pure Cosmetics and Pure Lano, the two original brands, have grown, and Mirabella, a new line, has debuted. When Marcus arrives, it seemed that the company's worst difficulty has turned into its greatest strength. Thanks to their new identity, which was just a rejuvenation of their previous logo, they now have a strong basis.
The material in this article is offered only for educational purposes; Royal Pitch is not linked with The Lano Company, The Profit, or any of their subsidiaries.
Visit the rest of the site for more articles.