If you're looking to start a flower shop business, one of the most important things you'll need to do is create the best pitch decks. It will be a crucial part of your business plan and help secure investors' funding.
Making a pitch deck can seem daunting, but it doesn't have to be with a bit of planning and preparation. We will walk you through everything you need to know about making great pitch decks for your flower shop business.
By the end of this guide, you'll learn how to convince your investors that your flower shop business is worthy of investment.
The essential components of a pitch deck
When you're creating beautiful pitch decks for your flower shop business, there are a few key elements that you'll need to include. These are:
An overview of your business should include information on what your company does, your markets, and your competitive advantage.
Your financials: This is where you'll need to include information on your business's finances, including your revenue, expenses, and projected growth.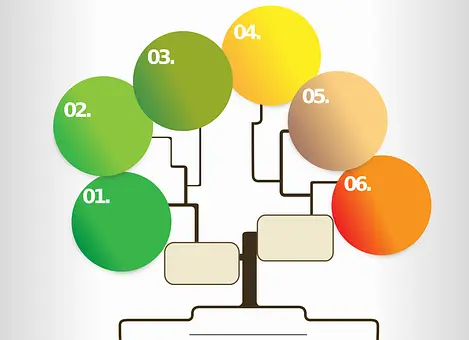 Your marketing plan: This should outline how you plan to market your business and attract customers.
Your team: Introduce the people behind your business and explain their experience and expertise. You can also use organizational chart examples to introduce them and what they do in your shop.
Your milestones: Include information on your business's milestones to date and what you plan to achieve in the future.
By including all of these elements in your pitch deck, you'll give investors a comprehensive overview of your business and help them understand your potential for success.
How to structure your deck for maximum impact
Once you've gathered all the information you need for your pitch deck, it's time to start putting it together. When structuring your deck, you should keep a few things in mind:
Keep it concise: Remember that your pitch deck is not a replacement for your business plan. It should be a brief overview of your business that investors can easily understand.
Please start with the most crucial information: Begin your deck with the information that is most likely to grab investors' attention and hold it throughout.
Use visuals: A pitch deck is an excellent opportunity to use visuals to tell your story. Use charts, graphs, and photos to illustrate your points and help your audience understand your business.
Practice: Before you present your deck to investors, practice delivering it until you're confident and comfortable.
By knowing how to structure your presentation, you'll be able to create a pitch deck that is both informative and engaging.
Tips for creating visuals that will wow your audience
As mentioned above, visuals are essential to any pitch deck. They can help you tell your story and illustrate your points in a way that is easy for investors to understand.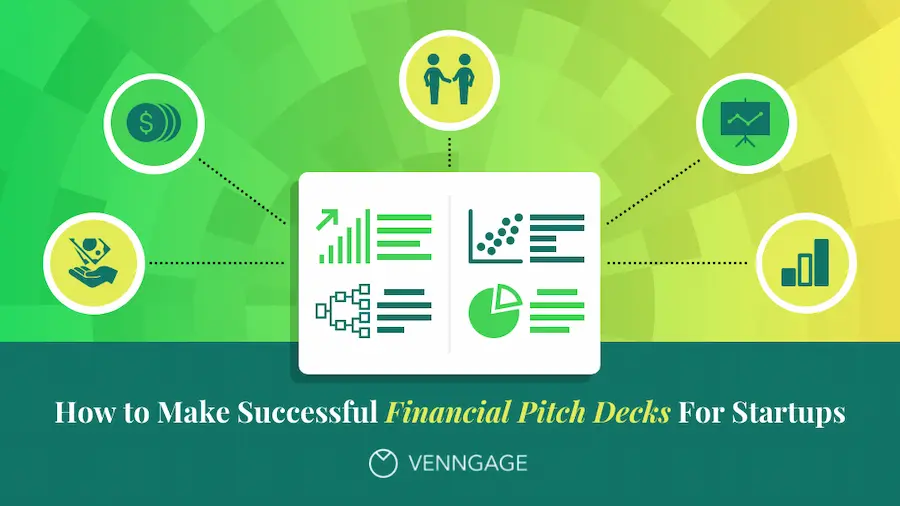 When creating visuals for your deck, you should keep a few things in mind:
Keep it simple: Don't try to cram too much information into one visual. Keep your visuals clean and straightforward so that investors can easily understand them.
Use high-quality images: Since visuals are essential to your deck, you'll want to ensure you're using high-quality images. Invest in professional photos or hire a graphic designer to create custom illustrations.
Use charts and graphs: Charts and graphs are a great way to visualize data and help investors understand your business's financials.
How to Be Convincing In Your Pitch Deck
Your flower shop pitch deck is your opportunity to convince investors that your business is worth their money. To do this, you'll need to ensure your deck is convincing. Here are a few tips to help you:
Tell a story: A good story can be powerful in influencing people to invest in your business. Use your pitch deck to tell a story about your business and why it's worth investing in.
Be passionate: You need to show that you believe in what you are doing and are committed to making it successful. It means more than simply reciting facts and numbers; you need to show investors why your business is worth their investment. The best way to do this is by sharing your personal story and conveying your enthusiasm for your work. When investors see that you are genuinely passionate about your business, they will be more likely to take a chance.
Be prepared: Ensure you're well-prepared before presenting your pitch deck. Practice delivering your deck until you're confident and comfortable. You should also be prepared by knowing all the essential information about your shop. They might ask hard questions, so you should know what to answer.
Conclusion
If you follow the tips in this article, you'll be well on creating a good pitch deck that will convince investors to invest in your flower shop. By inputting all the relevant information about your shop, you can make a visually appealing pitch deck that can get the attention of your investors.
Finally, you have to make a convincing presentation using accurate data and projecting that your business has great potential in the future.
You can check Venngage to use the best pitch deck template. There are many designs to choose from if you have a specific pitch deck that you want to make. So what are you waiting for? Get started on your pitch deck today!