Lani Lazzari has been selling hair scrunchies to her friends since third grade, demonstrating her entrepreneurial spirit and natural business skills. Lani has been suffering from the effects of severe eczema since she was a child. Doctor's visits and a never-ending supply of prescription drugs were not working. The little girl took things into her own hands and went to the lab in search of a remedy for herself and others who were in pain.
Lani spent hours studying and experimenting with various chemical and formula combinations. She eventually discovered the ideal mixture for clearing her eczema and treating her aunt's psoriasis. Simple Sugars were made using an all-natural combination of oils and sugar crystals. Since she was 11 years old, Lani has been the CEO of Simple Sugars, conducting her own meetings and overseeing every part of the company.
Lani, now 18 and a recent high school graduate, was ready to leave behind her parent's unwavering support and go out on her own. The self-assured young lady was excited to see whether she could walk away with some cash and advice from the Sharks on the panel to help her take Simple Sugars to the next level.
Shark Tank's Simple Sugars
Episode 20 Of Season 4 Of Shark Tank
Lani joined Shark Tank with the offer of a 10% stake in Simple Sugars in return for a $100,000 investment in her company. She told the judges about how she came up with the idea for Simple Sugars and how her friends and family started asking for her natural skincare recipe. She could dedicate all of her attention to the development and expansion of her firm now that she had graduated from high school.
Lori assisted Lani with a Simple Sugars presentation. The crystals exfoliate the surface layer of dead skin, allowing the oils to reach the layers underneath and soften them. Lori could feel the crystals dissolving as she massaged the ointment into her palms. She oohed and aahed at the strawberry scent, and she could feel the oils working their magic on her skin.
Daymond wanted to get down to business, so he inquired about Lani's position in the company's production. She indicated that internet purchases, together with sales in a high-end grocery shop, accounted for around 60% of her earnings. By the end of the year, she expected $100,000 in sales. Profit margins were outstanding at 75%, with Lani only paying herself roughly $400 per month on rare occasions.
Lani had grown Simple Sugars' retail presence from six to twenty locations in the three months since she graduated from high school. She was in talks with an internet shop about a $150,000 deal.
Lori raised the topic of Lani's allegations about Simple Sugars. Lani said that she was extremely conscious of the legal implications of her product and that she avoided making any promises that it was a cure for psoriasis or eczema. She had the legal right to tout the advantages of the chemicals she was employing. Her dermatologist had tried Simple Sugars and was enthusiastic about it.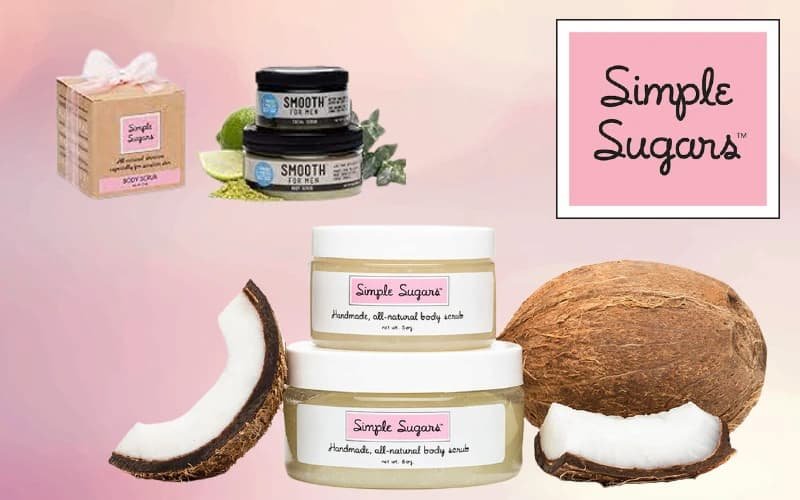 Mark's kid was suffering from eczema, and he expressed gratitude to Lani for devoting so much time and effort to create something that may assist. Eczema affected over 10% of the population in the United States. Dry skin was mentioned by more than half of the respondents.
Lani's ambition, enthusiasm, and entrepreneurial attitude definitely struck Robert. He was curious as to what motivated her work ethic. Lani has seen her mother struggle in the workplace and loses a promotion after giving birth to her daughter. Lani was determined to never be in that scenario again, and the only way for her to do so was to run her own company. She accepted full responsibility for her own accomplishments.
Daymond had had enough of the sentimental stuff and was ready to go back to business. He was curious as to what Lani planned to accomplish with the investment funds she requested. She said that she was wanting to employ a sales team so that she could focus on generating new business rather than maintaining the accounts of existing customers. At her Pittsburgh manufacturing factory, she employed three workers. Daymond thought Lani had done an excellent job with Simple Sugars thus far. He didn't think he'd be able to contribute much without prior expertise in the sector, so he gracefully bowed out.
Simple Sugars was Lori's favorite book. Lani's presentation and composure impressed her, and she thought the goods were of the finest quality. She, on the other hand, thought the rivalry was too strong. She would be a client, but she was hesitant to invest in Simple Sugars, so she was out as well. Kevin, too, decided that the business and the competition for retail shelf space were just too much to bear, and he left.
Robert was also not present. While he loved what she was doing, he believed Lani lacked the necessary knowledge to make Simple Sugars a success. He pulled out because she refused to give up a greater interest in her company to meet his risk estimate.
Mark was the only living Shark, and he took matters into his own hands. He was curious as to what his son might do to treat his eczema. Lani said that her exfoliation oil blend was the answer to his son's issues. Fresh, which marketed a comparable product online for over five times the retail price of Simple Sugars, was her biggest competitor. Lani said that her profit margins remained strong and that she was trying to reduce manufacturing costs even further by simplifying the process.
Simple Sugars was still in its infancy, and Lani was still learning the ropes of the business world. If Mark were to invest, he would have to put in the effort to ensure that things were going in the correct way. Mark would want to be included in the decision-making process since it was a hazardous investment. He agreed to pay Lani $100,000 in return for a 33 percent stake in the company.
Lani reacted with a 25% share in Simple Sugars in exchange for the $100,000. Mark stood steady in his offer and portrayed it as a take-it-or-leave-it option. Lani agreed and closed the transaction.
Despite the fact that the rest of the Sharks declined Simple Sugars, they were all pleased by Lani and wished her luck. "She's just eighteen!" exclaims the narrator. Daymond remarked. "We're in excellent hands if that's our future."
What Happened To Them? After Shark Tank, Simple Sugars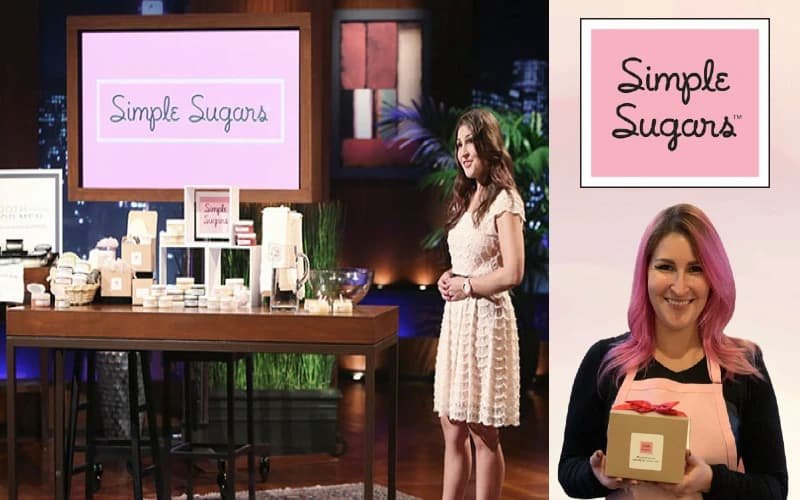 Lani's purpose for appearing on Shark Tank was to strike a deal for finance and advice from a successful businessperson. She gave out more of her company than she had planned, but she received so much more in return. It's impossible to place a premium on the value Mark's knowledge and expertise might bring to Simple Sugars and Lani's success.
Simple Sugars grew tremendously in the six months after her first appearance on Shark Tank. Lani watched revenues increase to $1 million less than two months after making an agreement with Mark, prompting her to hire a few dozen additional staff and eight interns. She claimed Mark had treated her with dignity and respect, and she was delighted with their business relationship.
Lani earned a partnership with Destination Maternity, the industry's leading firm. Simple Sugars opened at the same time in all 575 sites, generating $3 million in sales.
Lani was motivated by the prospect of proving to Mark that partnering with her was the correct move. Lani, according to Mark, had what it takes to turn Simple Sugars into a $20 million company.
The material in this article is offered only for educational purposes; Royal Pitch is not linked with Simple Sugars, Shark Tank, or any of its subsidiaries.
Visit the rest of the site for more articles.