Advertising design agency
Overall, an advertising design agency can be a great asset to any business, big or small. They can help create and execute marketing campaigns that will reach the target audience and help promote and sell products or services. While there are many agencies to choose from, it is important to find one that is a good fit for the company, and a Hong Kong advertising agency can help you.
What is an advertising design agency?
An advertising design agency is a company that specializes in creating ad campaigns and designing marketing materials for businesses. Their services may include market research, copywriting, art direction, and graphic design. Many agencies also offer web design, digital marketing, and public relations services. 
Advertising agencies usually work with businesses that want to sell products or services. The agency will work with the business to come up with a marketing strategy. They will then create ad campaigns and design marketing materials that align with the strategy. 
Advertising agencies can be full-service or they may specialize in a particular area, such as digital marketing or public relations. Many agencies have a team of experts in different areas so they can offer a comprehensive service to their clients. 
The size of an advertising agency varies. Some agencies are large with hundreds of employees, while others are small with just a few workers. The size of an agency does not necessarily dictate the quality of its work. 
If you are a business owner who needs help with marketing, you may want to consider working with an advertising design agency.
The History Of Advertising Design Agencies
Advertising agencies have been around since the late 19th century, and their history is closely intertwined with the history of advertising itself. The first advertising agency was founded in 1869 by Volney B. Palmer in Philadelphia. Palmer was a newspaper advertiser who realized that he could make more money by selling his services to other businesses, so he set up an agency that would create and place ads for its clients.
The early years of the advertising agency business were dominated by a few large firms, such as J. Walter Thompson and Young & Rubicam. These agencies were responsible for creating some of the most iconic ads of the 20th century, such as the Marlboro Man and the "I'd Like to Teach the World to Sing" Coca-Cola ad.
As the advertising industry has evolved, so too have advertising agencies. Today, there are many different types of agencies, from small boutique shops to large global firms. And while the traditional advertising agency model is still very much alive, new types of agencies are emerging that are focused on digital marketing, social media, and other new media.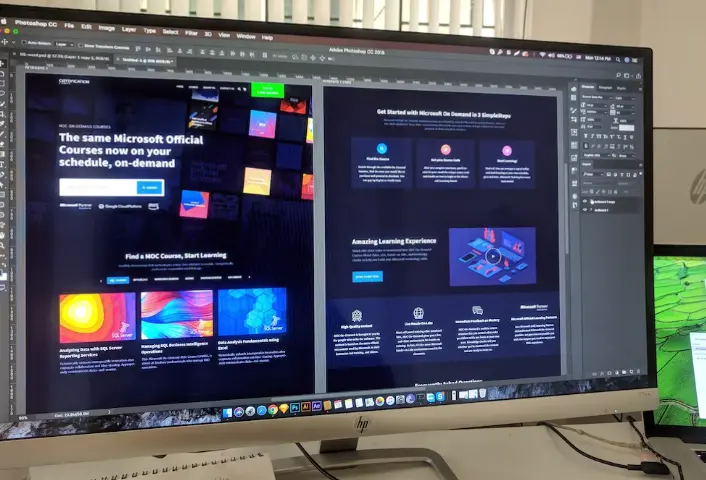 The Different Types Of Design Agencies
There are a variety of design agencies that cater to different markets. For example, there are branding agencies that focus on creating a unique identity and voice for a company. There are advertising agencies that create campaigns to generate awareness and interest in a product or service. There are digital agencies that focus on creating websites, apps, and other digital experiences. And there are even agencies that specialize in a specific design discipline like architecture or industrial design.
The type of design agency you choose should be based on your specific needs. If you're looking to create a new brand identity, then you'll want to work with a branding agency. If you need help creating an advertising campaign, then you'll want to work with an advertising agency. And if you need help creating a website or app, then you'll want to work with a digital agency.
There are many great design agencies out there that can help you achieve your objectives. It's just a matter of finding the right one for the job.
How to choose an advertising design agency
When it comes to choosing an advertising design agency, there are a few things you should keep in mind. First, you want to make sure that the agency has a good reputation. You can check with the Better Business Bureau to see if there have been any complaints filed against the agency.
Second, you want to make sure that the agency has a good portfolio. You should be able to see some of their previous work to get an idea of their style and see if it matches your own.
Third, you want to make sure that the agency is willing to work with you to create a custom campaign that fits your needs. Some agencies may have pre-made campaigns that they will try to sell you, but you want an agency that is willing to work with you to create something unique.
Finally, you want to make sure that the agency is affordable. You don't want to spend a fortune on an advertising campaign, but you also don't want to sacrifice quality.
If you keep these things in mind, you should be able to find an advertising design agency that is a good fit for you and your company.