Don't you just love it that you don't have to wear uncomfortable clothes to be fashionable lately? Well, you have the popularity of western wear and its marriage with casual wear to thank for it! If you recall, it wasn't that long ago that some degree of fashion required some sacrifice of comfort, whether it was tight jeans or unstable heels.
Lucky for us, there are timeless brands like Wrangler that managed to stay relevant no matter the challenge that came along over the years. The influence of the Wild West on the clothing trends is very much alive and well, and if you've always wanted to get into modern cowboy/cowgirl mode, now is as good a time as any to welcome country pieces into your wardrobe with the help of this iconic US brand.
For a killer look that turns heads on the streets, instead of going full-cowboy or cowgirl, slow and steady does it. What could also set your mind at ease when going for this wardrobe transformation is the extensive selection of wrangler clothes you can shop from. One quick look through the options is enough to impress you with the quality of material and the attention to detail when it comes to the designs.
How Does Wrangler Manage to Stay Popular in Mainstream Fashion?
Now this is a question many of us may be having because in a world of fast fashion, having something that remains true to its values time and time again, and a popular choice in a broad sense is the object of wonder and respect. The secret behind the brand's success is understanding their customers come from different environments and have distinct tastes and requirements.
So, instead of being appealing to the chosen few, they tend to the needs of the modern cowboys and cowgirls who don't necessarily live and work in the country or participate in rodeo shows. Maybe you're more into buttoning-up traditional country shirts and jeans staples like the cowboy cut with all the right western detailing, such as fancy embroidery and fringes, and using bold accessories like flashy belts with buckles.
Or maybe you'd rather dress down with something more casual and sportier, like a classic tee, vest, shorts, leggings, and jeans with relaxed fit. Whichever it is, they have all the right wrangler clothing pieces. In addition to shopping directly from the brand's stores, you can find their quality attire at trusted clothing retailers too where you might even get great discounts and offers.
How to Invite Wrangler in Your Wardrobe?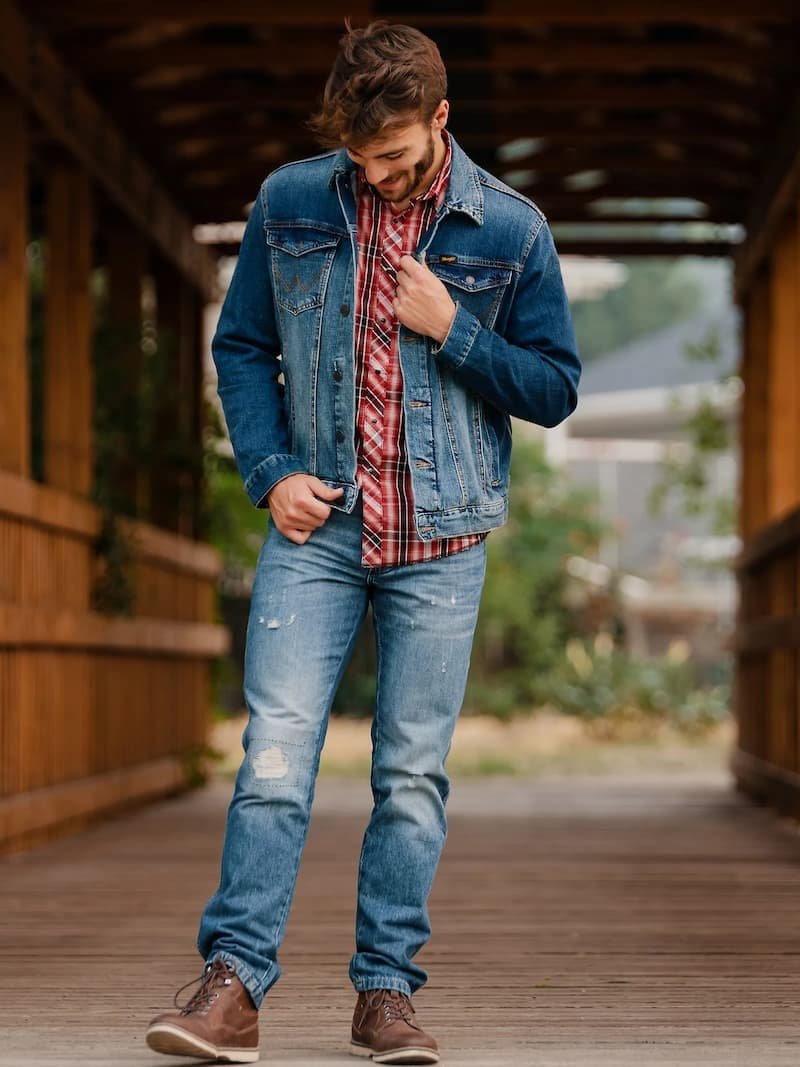 Remember the slow and steady? This is where you're going to use it, so instead of worrying it would cost you a great deal to shake things up with your outfits and throw out everything you own so far, the key is to choose country elements that would work well with your already established style. Take a good look at your closet to see what needs to stay, and what could go to a friend or charity.
Wrangler in the Modern Cowboy's Wardrobe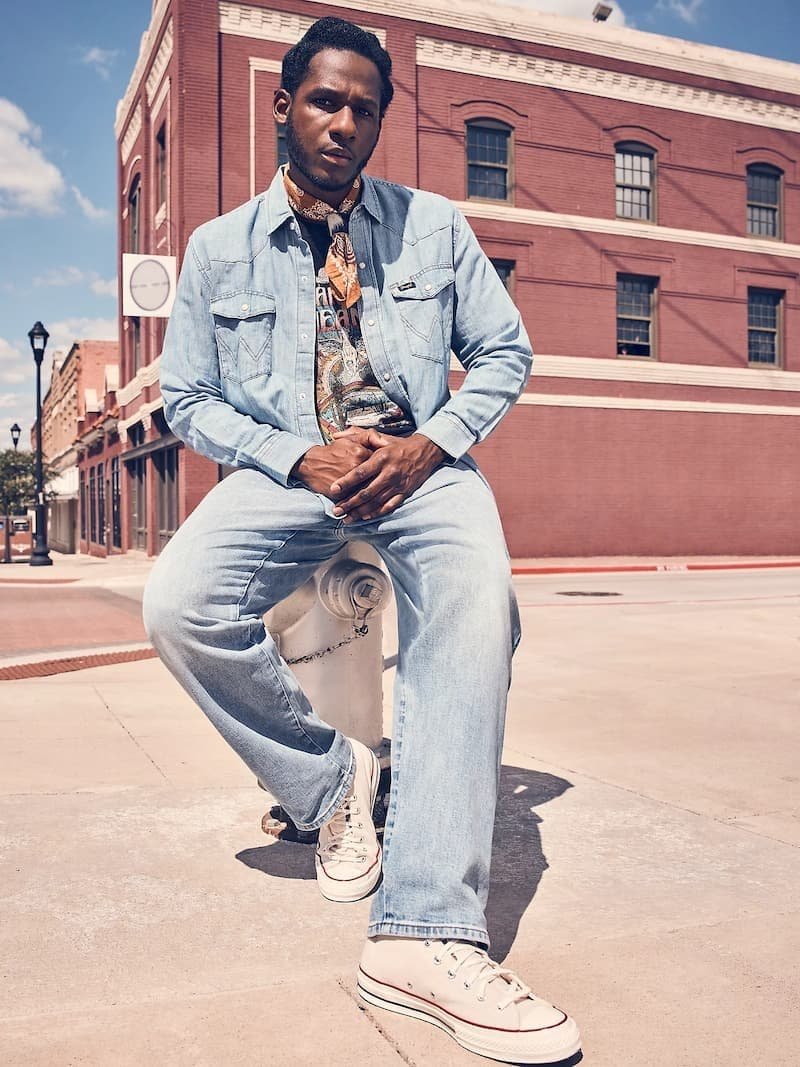 There's a reason why most men in the world of celebs have dressed up as cowboys at some point in life: it's a rugged yet charming look and you don't have to be an expert in western wear to achieve it with a few appropriately selected stylish pieces of wrangler clothes.
When in doubt, the safest way to thread on the country fashion path is to start with the jeans. After all, this brand in particular has become synonymous with its authentic western models. Ever since the beginnings with the special cowboy line in the 1940s, they have maintained their values when it comes to design.
In addition to carefully choosing and using durable denim construction made up of cotton, and in some cases a blend of polyester and elastane for a little stretch, they also pay attention to the fit. If you've ever wanted to buy a pair that would last you time and time again, with a style that doesn't go out of trend, then what you need is a pair from the many wrangler jeans. Whether you prefer regular fit or slim-fit boot cut design, relaxed or original fit, there's the right model for you.
If you're interested in their tops collection, you've got the graphic tees and long sleeve shirts for your day-to-day ensembles, as well as those with their logo which you can proudly wear but still keep the western appeal low-key. On the other hand, if you don't mind boasting your western style, you've got the country yoke snap plaid and printed shirts, as well as denim shirts, fleeces, and shirt jackets.
Accessories are useful too, but if you want to avoid seeming like you're an extra in some western movie, then pick out one just one piece of the style. The right leather belt with an interesting buckle and a pair of the brand's famous boots would suffice to show you embrace the style like a true modern cowboy with great taste. Fans of the Wrangler hats could choose and use them in a mix with Wrangler jeans. While elements, such as bandanas, may be appealing too, they're best left in the closet to avoid looking like Toy Story's Woody.
Wrangler in the Modern Cowgirl's Wardrobe
The recipe is the same for the women's wardrobe: add too many western ingredients, and you're in for a funny result. With this in mind, it's best to stick to a piece of the classic western wrangler clothes to add a nice flair to your usual outfits instead of donning the style head-to-toe.
If you want to start straight off with the footwear, the brand's classic western boots are perfect to wear with your flowy linen dresses and skirts. This is a safe solution to maintain the girly effect while still adding a bit of the rugged country charm. For a bolder look, there are models with embroidery and fringe detailing, though if you want to keep it more casual western ankle boots are a nice pick.
Now in terms of clothing, for outfits with pants, the brand's soft blouses with flowy drapes are a perfect option because they would give even your most boring looks a lovely touch. Pair them with the various iconic jeans of Wrangler, available in a range of styles and fits, from the classic high straight jeans to the jerry jeans, and you can easily embody the spirit of the west like the modern cowgirl you are.
Sportier women have the chance to pick out denim shorts and denim shirts, as well as regular tees with or without graphic design. This ought to give you the assurance that it isn't that big of a challenge to incorporate the style in your closet. Get to do some shopping and show your western side with confidence!
Visit the rest of the site for more useful and informative articles!