It seems to be one of the most unusual novels you'll ever come across. Lumio, on the other hand, isn't a book at all — it's light! Lumio is, in reality, one of the most adaptable lights on the market.
Lumio is designed like a book and has the same familiar proportions, but each page produces a little more light. To obtain the maximum coverage, open the book 360 degrees, which will light up a space with a subdued and peaceful atmosphere. You can purchase the small Lumio for a little less money. Micro USB is used to charge both devices.
Lumio was founded by Max Gunawan. His goal was to create goods that were both utilitarian and appealing to the eye. Max's architectural experience sparked his passion for design, which is represented in the Lumio product.
What's fascinating about the Lumio is that it takes a basic concept and turns it into a viable product just by virtue of its design and function. After all, it's only a light, right? "It's the greatest light I've ever seen," Mark Cuban himself stated.
Max created a product (and a business) that is committed to excellence. One of the reasons why people are prepared to pay so much for the light he developed is because of this. The original, basic light costs $200. When Max paid them a visit in the Tank, the Sharks may have seen some of that promise.
Lumio Makes An Appearance On Shark Tank
Episode 15 Of Season 6 Of Shark Tank
Max has charm, which was evident from the moment he came out in front of the Sharks. He always had a grin on his face, yet he was direct in his approach to possible investors. He was looking for a $250,000 investment in exchange for an 8% stake in the firm. The Sharks were eager to learn more about what they would be investing in.
The surprise is really effectively done; Max had previously made a similar pitch. He takes up the Lumio, which is merely a book to the Sharks at the time. The book is shown to be a lamp when he opens it, quite dramatically. The Sharks are in ecstasy. He holds the light at his chest and rotates it 360 degrees, allowing it to illuminate his face.
Max teaches how to manipulate the light in various ways. You may lay it flat on the table to produce ambient lighting, open it up to make it stand upright, use it for concentrated, directed illumination for things like reading, or combine numerous Lumio lights to form a larger light source.
Max offers each of the Sharks a sample light, and they are all thrilled, but Robert seems to be the most enthusiastic about the device.
Kevin expresses his interest right away and offers a one-of-a-kind bargain. In other words, with Max seeking $250k for 8%, the values his firm at roughly $3 million. Kevin's agreement is worth twice as much, at $6 million.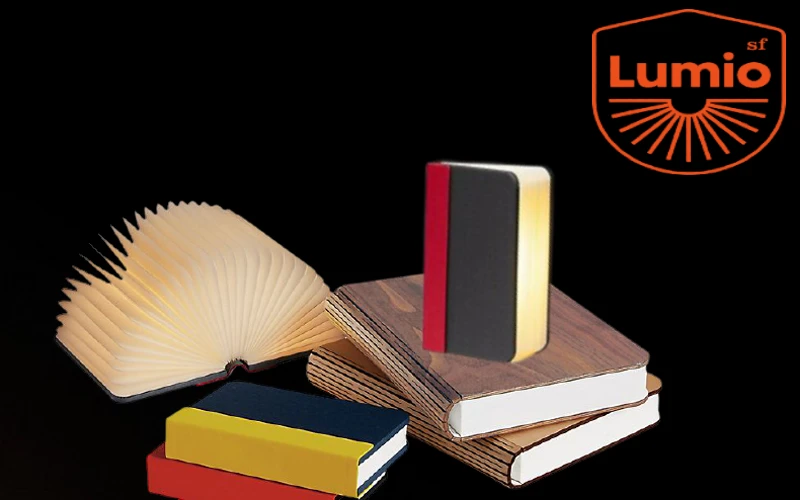 A Shark brawl ensues, during which something unusual occurs: each Shark on the panel makes an offer to Max. This product will be a success, according to all of the investors. Mark even notes that after the programme airs, he'll see a significant increase in orders and wonders whether Max and the firm will be ready for it. They have a successful product in front of them without a question.
Each deal has its own set of advantages. Kevin's offer is by far the most valuable to the organisation. Mark proposes a contribution of $500k for a 16 per cent stake in the firm, which is more than twice the original request. Daymond makes one of the more enticing offers, giving $750k in exchange for a 20% stake in the business. Daymond's arrangement comes with a $10 million credit line as an added benefit. Daymond seems to be the front-runner, despite the fact that Mark's contract is competitive and his speciality is e-commerce.
Until the very end, when Robert adds to his offer, everything is up in the air. Robert first gave the $250k Max had sought, but for 2% more stock than Max had expected. Robert adds $100k to his proposal after some thought and hearing from the other Sharks, wanting no extra equity. For a 10% share, he's offering $350,000.
Max agrees to team up with Robert after much deliberation. The transaction seemed to excite both of them. The two of them hug, then Robert sits down and plays with the light like a little child.
After Shark Tank, Lumio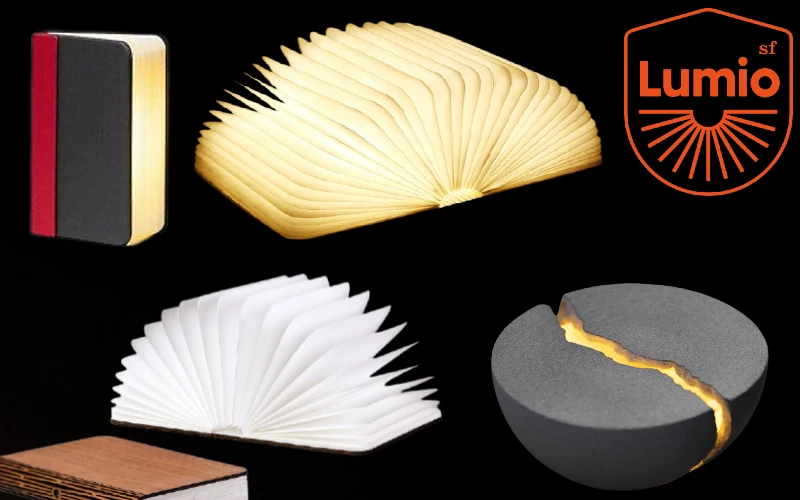 Max said after receiving the money that he was even more pleased since Robert was his first option for a partner. Amazingly, and it seems Mark Cuban was correct, 3,000 orders for Lumio lights were made immediately after the episode aired. 'Immediate aftermath' refers to the first 15 minutes after a show has shown. Since then, sales have risen rapidly.
Since its participation on Shark Tank, Lumio has been featured in a number of media. The Wall Street Journal and GQ, for example. The product is now available worldwide, rather than simply in the United States, and the event likely helped to broaden its appeal.
Max approached marketing and distribution in a unique way. He understood that interest in his product would continue to rise, so he felt that avoiding major distributors would be better for the product's image and impression. Perhaps this is one of the reasons he has been able to hold the price around $200 while still selling large quantities of stock.
Max claims he didn't practise the pitch since he didn't need to. He was well-versed in his product and understood precisely what the Sharks need. It worked, and Lumio is still going strong today.
Disclaimer: This material is for informative purposes only; Royal Pitch is not linked with Lumio, Shark Tank, or any of its subsidiaries.
Visit the rest of the site for more articles.