What Happened To Them? — Shark Tank Updates From TenThirtyOne Productions
Melissa Carbone, a former executive of Clear Channel Communications, founded TenThirtyOne Productions in 2009. Each autumn, the production business became well-known in the Los Angeles region for organizing spectacular haunted hayrides. The terrifying trip, which costs $30 per ticket, takes passengers around Griffith Park and features local performers dressed as ghosts, witches, and scary clowns (as if there are any other kinds). For a premium, a private wagon with seating for up to 30 persons may be booked.
Melissa had created a strong business strategy that she thought would be great for development into New York and beyond. What is her ultimate goal? Become the world's largest and most profitable Halloween-themed entertainment enterprise.
Invasion Of The Shark Tank
Season 5 Episode 6 Of Shark Tank
Melissa made one of the most spectacular entrances in Shark Tank history, escorted by a ghostly lady dressed in full costume. A scarecrow came to life, an evil shaman appeared, and a chainsaw executioner surged onto the stage, terrifying all of the judges, particularly Daymond and Robert, who were obviously scared by the terrifying spectacle. Melissa was attempting to persuade the judges to invest in TenThirtyOne Productions by scaring them.
Melissa offered the Sharks a ten percent stake in her business in return for a $2 million investment in TenThirtyOne, which might have been the show's biggest transaction at the time. Kevin was perplexed as to how a basic hayride, which runs for just 17 days a year, could be worth the $20 million Melissa claimed. Melissa responded that the venture was bringing in $1.8 million each fall and described plans to expand beyond the October event, such as the Great Horror Campout, which would bring thousands of campers from ten cities across the west coast together for an overnight event that included a scary scavenger hunt. "Basically, it's summer camp from hell," Kevin said.
For the previous 17-day season, the LA Haunted Hay Ride brought in $600,000, and Melissa anticipated to double that for the current season. TenThirtyOne Productions' expansion to New York would take advantage of a heavily populated location that was thick with acting talent searching for any type of job. Mark was concerned about the high overhead manufacturing expenditures that would be required to grow into other areas, which would need sophisticated advertising and promotional talents. Melissa, fortunately, had much marketing expertise as a senior executive at Clear Channel.
Mark was skeptical and prodded Melissa for further information on TenThirtyOne's funding source. For the forthcoming season, the Haunted Hay Ride was expecting over 100,000 unique guests. Kevin crunched the math and wasn't pleased, estimating that TenThirtyOne's after-tax profit would be roughly $700,000 every season. He came to the conclusion that the company was only worth a third of what Melissa was asking. She argued that a number of well-known Hollywood studios had indicated an interest in acquiring TenThirtyOne Productions for a comparable amount. She was particularly optimistic about the New York growth plan, which, if successful, would significantly boost the company's worth. Kevin pulled out of Melissa's risk study of TenThirtyOne Productions' future.
While Kevin may have been doubting the company's worth as a negotiation strategy, the rest of the panel was skeptical of Melissa's appraisal of TenThirtyOne. To achieve Melissa's forecasts, Robert believed that everything would have to go her way, therefore he dropped out without asking for additional stock in the firm. Lori expressed worry about how long it would take to return a TenThirtyOne Productions investment. While it's true that equity investors sometimes earn handsomely when large firms buy out small businesses, Lori didn't appear to believe this would be the case with TenThirtyOne, and she pulled out.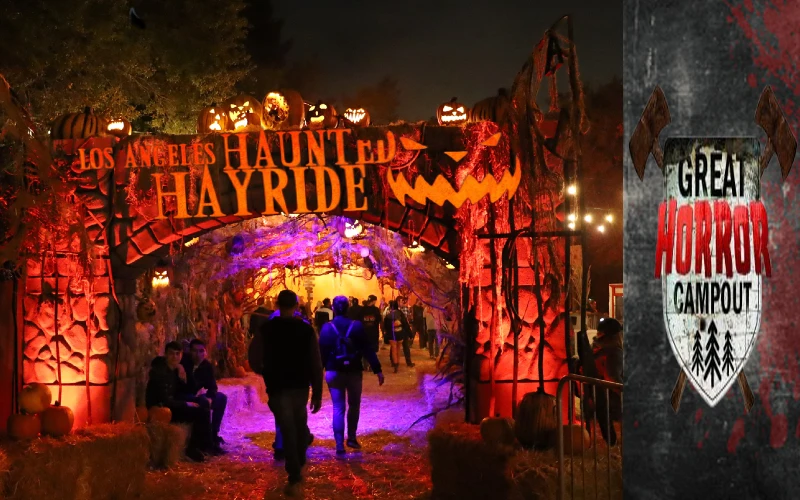 Daymond John, who is known for taking advantage of desperate entrepreneurs on Shark Tank, was the first to express genuine interest in this idea. He offered Melissa the $2 million in exchange for a staggering 40% stake in the company. Melissa seemed discouraged, but she hadn't come this far without being a sharp business leader who could think quickly. She paused for a moment before challenging Daymond with a $2 million offer and a 20% stake in TenThirtyOne Productions. Mark outsharked Daymond by accepting the bargain that was meant for his colleague judge before Daymond could even analyze it. Melissa was still stunned when she accepted and signed the contract.
Mark believed that entertainment alternatives that encourage individuals to leave their homes in pursuit of Halloween-themed delights will continue to appeal to a populace that needs to disconnect from its technological gadgets.
TenThirtyOne Productions completed the highest purchase ever on Shark Tank, paying $2 million for 20% of the company, leaving Melissa ecstatic – with more money to work with and Mark Cuban's professional counsel to steer a prosperous future.
After Shark Tank, There's Life
Mark's finest deal on the show turned out to be TenThirtyOne Productions, which is still running strong today – albeit now under the aegis of parent business Thirteenth Floor Entertainment Group.
Melissa's national television appearance resulted in revenue of $2 million the next year, which more than quadrupled the following season. In California, TenThirtyOne moved to New York and started giving Ghost Ship excursions and Great Horror Movie Nights, as well as Horror Campouts throughout the summer.
Mark was instrumental in securing funding from Live Nation, the world's biggest live entertainment organization. The ensemble of terrifying characters working for TenThirtyOne swelled to approximately 1,000 of Hollywood's most terrifying performers.
TenThirtyOne Productions was sued in early 2018 by a customer who was injured when a fog machine fell on her hand at Randall's Island in New York.
According to the lawsuit filed in Manhattan Supreme Court, Shannon Morris sustained "permanent" disabilities. Thirteenth Floor Entertainment Group bought TenThirtyOne Productions, according to Inc. Melissa and her ex-husband, Alyson Richards, are still working for the corporation.
The Haunted Hayride & Woods launched in Nashville when Thirteenth Floor purchased it, and the original Haunted Hayride in Los Angeles is still terrifying guests every autumn.
The material in this article is offered only for educational purposes; Royal Pitch is not linked with TenThirtyOne Productions, Shark Tank, or any of its subsidiaries.
Visit the rest of the site for more articles.