In limited spaces, lift large. When Erik Hopperstad and Brian Brosh of Fargo, North Dakota, invented and developed PRx Performance, a home storage solution for workout gear and weightlifting equipment, they had this in mind. What began as a method to conserve space and keep their home gym out of the way while they weren't using it grew into a feasible business possibility.
On Shark Tank, PRx Put On A Show
Season 7 Episode 19 Of Shark Tank
The Two Slim Entrepreneurs Took The Stage, Asking For An Investment Of $80,000 In Return For A 10% Stake In PRx Performance.
Erik mentioned that PRx Performance was created with the goal of taking up the least amount of space possible in the house. The tiny, lightweight barbell and weight rack are designed to transform even the tiniest of areas into a home or office gym, ideal for bench presses, squats, and pull-ups. The tiny device folds up conveniently for storage in even the tiniest of areas.
With the majority of the weight resting on the posts, the device is fixed to conventional stud walls without the need for a bespoke wall mount. The top bar is height and preference adjustable. While the PRx Performance does not contain weights, extra goods and accessories are available for purchase. The PRx Performance system retails for $1,099, with assembly lasting up to a couple of hours.
When the two company partners came up with the idea for PRx Performance, they had been in the fitness sector for a few years. They wanted to be able to keep their workout equipment while still having access to the whole garage since they live in a chilly region.
PRx Performance Has A Patent Application Pending
Erik claimed that two firms had released identical items in violation of their own patent claims and that a patent for PRx Performance was pending. Lori inquired whether they had attempted to expedite the patent procedure in light of the possible infringement suit.
Mark interjected, attempting to refocus the conversation on the real goods. Brian reported that they had sold around 100 units during the third quarter of the previous year, producing $178,000 in income, despite not having taken a salary from the company. Brian said that they were now earning 30% on each product and wanted to improve that to at least 50%. Mark thought it was a good objective to aim towards, but warned them that it was too early to be concerned about the investment's return. He enjoyed the product and thought the two did an excellent job presenting it to the panel, but he had to leave.
To be successful in the fitness market, Robert informed the lads, the product had to be simple to use and widely assessable. He said that PRx Performance seemed difficult to construct and was too sophisticated for the typical buyer, who would be put off by the assembly component. He said he wouldn't know where to begin looking for a good wall stud. He was pleased by the idea and presentation, but he saw that PRx Performance would need to appeal to a wider audience, so he went out as well.
Lori said that she was able to locate a wall stud and that PRx Performance seemed to be simple to install. It was undeniable that it was space-saving. Before she considered investing in PRx Performance, the patent would have to be settled. She pulled out due to the unresolved patent issue.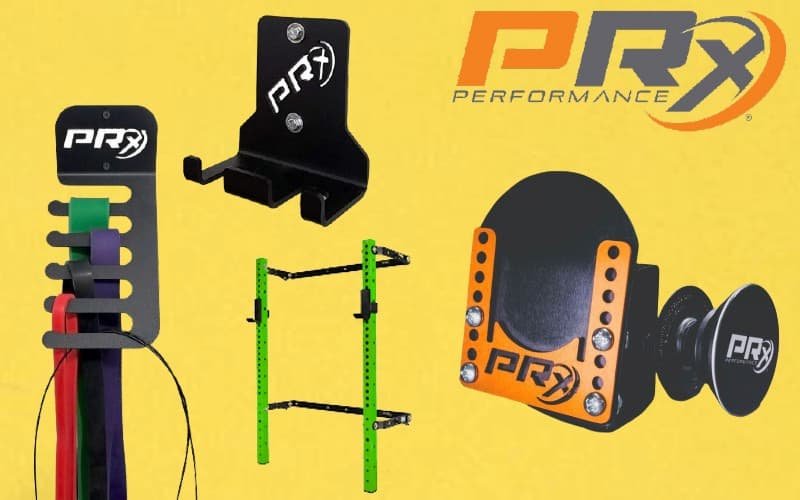 Daymond believed there were two types of possible customers: fitness fanatics who would not use the PRx Performance and bulk muscle milk buyers. He didn't think it had a large enough consumer base, and he was the second Shark to walk away from the talks.
That left Kevin, also known as "Mr. Wonderful," to attempt to work out a deal with Brian and Erik. Kevin's wife was in the midst of paying for a home gym to be installed at their lake cottage. He was curious about the technique they used to come at the $800,000 figure they believed the company was worth. Brian indicated that the forecasts were dependent on selling another 300 homes at $700 per unit this year. Kevin agreed to provide them the $80,000 investment in return for a 20% stake in the company. They'd pay him back in 20 percent increments, giving them the cash they needed right now. Kevin also claimed that anybody attempting to steal their invention will be sent "back to the Stone Age."
Brian and Erik considered the panel's one and only offer. Kevin said unequivocally that he was the only one who believed in them and the PRx Performance system. They accepted Kevin's offer and sealed the agreement by shaking hands.
Robert asked Kevin to do a few chin-ups to celebrate the transaction, but Kevin declined since he didn't want to disgrace the two tremendously fit new business partners. Mark said that he was looking forward to Kevin's return with a shredded, fresh physique.
What Happened To Them? After Shark Tank, PRx Put On A Show
After the show aired, Brian and Erik concluded their deal with Kevin, and their company took off. While researching new goods to broaden their range, PRx Performance financed a Kickstarter project. They currently provide a variety of racks, accessories, and home gym packages for individuals, schools, and small organizations.
PRx Performance was ranked No. 674 on the Inc. 5000 list of the country's fastest-growing private firms in August 2018, with a three-year revenue increase of 742 percent.
Royal Pitch is not linked with PRx Performance, Shark Tank, or any of its subsidiaries, and the information presented in this article is only for educational purposes.
Visit the rest of the site for more articles.