What Happened To Them? – Shark Tank Updates – Lollacup
Lollacup was created after owners Mark and Hanna Lim were seeking a solution for their girls to use a straw sippy cup instead of the regular sippy cups that were difficult for them to use. Because the leak-proof construction of traditional sippy cups made it difficult for their daughters to drink from straws, their parents devised a basic style and design to serve as a transitional container before switching to conventional cups and straws.
While the valve-free straw on the Lollacup isn't totally spill-proof, it does include a weighted end that anchors in the liquid, allowing youngsters to take a drink of their favorite beverage even if the cup is tilted. The straw's unusual style makes it an excellent option for smoothies!
The Lollacup's handles on both sides provide a secure grasp for even the tiny of hands. They can separate for easy storage in a diaper bag pocket or in the cup holder of a vehicle. The Lollacup is dishwasher safe and simple to clean.
How Lollacup Was Created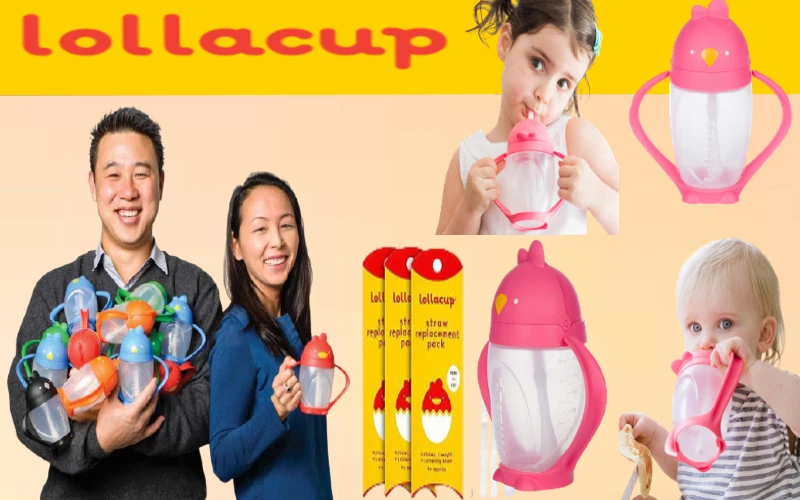 When the Lims' daughter was nine months old, she brought a straw to her lips and smiled as she saw her drink fluidly. Hanna Lim went out and bought six different types of straw cups for toddlers after meeting with her physician, who advocated using straws as soon as possible, only to find her daughter couldn't drink from any of them. Hanna learned from other parents that many children found drinking from a straw cup with spill-proof valves demanding, discouraging them from using straws altogether.
The Lollacup is a straw cup that is simple to use, clean and is suitable for youngsters. BPA/BPS, PVC, Phthalate, and other potentially toxic compounds used in plastics manufacture are not present in the Lollacup.
Lollacup Assists Children In Learning To Use Straws
Recent scientific research has shown that drinking from sippy cups may cause dental and speech problems in children, which may last for years. Lollacup's creators feel that choosing between a straw cup and a sippy cup is mostly a question of personal taste, but they do agree that utilizing the Lollacup may provide extra advantages to your child's long-term care.
The easy transition your kid will be able to make from using a straw with a standard cup is a big advantage of the Lollacup. Parents who are short on time may skip the process of weaning their children off of sippy cups and teaching them to use straws. They'll be drinking from straws out of ordinary cups in no time with the Lollacup.
The Lollacup's straw is constructed of sturdy, soft materials, but there is one drawback: the Lollacup may stain. Chemists are developing stain-resistant polymers without the use of hazardous chemicals. Until then, Lollacup sells straw replacement packets, which may be used to replace straws that have been discolored by spaghetti sauce, liquids, or anything else the kids get their hands on.
Entering The Shark Tank
Episode 12 Of Season 3
The Lions, who have been fans of Shark Tank since Season 1, had brought Lollacup to market and were off and running. By Season 3, their company had grown to the point that they needed money to expand Lollacup. As a result, they decided to try their luck in Shark Tank.
Even if they were unable to get a large agreement to support the expansion, national television exposure may do more to promote the Lims' product and raise awareness of the Lollacup than any physical or digital advertising campaign. They had the unique chance to be a part of one of their favorite television programs and meet the hosts if nothing else.
The Lims approached the Shark Tank panel, seeking a $100,000 investment in Lollacup in exchange for a 15% stock position. In only four months, they had made an amazing $30,000 in sales. The Lollacup costs $4.50 to create and sells for $9 wholesale and $18 retail, according to this power couple from California.
With the Lims' composure and common sense approach to describing Lollacup's origins, expenses, and possible future, the Lollacup drew the attention of everyone on the Shark Tank panel. After all, what parent would refuse the chance to assist their children in achieving growth while making life easier and more comfortable for them?
Kevin O'Leary was the first to get on the Lollacup bandwagon, offering $100,000 for a 50% stake in the firm, but only if the Lims transfer Lollacup production abroad, lowering prices to less than $2 per unit. The Lims, on the other hand, believed it was critical to provide their clients with the assurance that Lollacups are made using safe polymers manufactured in the United States. The Lollacup is manufactured in a modern facility that has a Device Manufacturing License from the Department of Health Services and the Food and Drug Branch of the State of California.
That was just the start. The whole panel saw Lollacup as a trustworthy product with high-profit potential. The Lollacup is easily visible, fitting in the palm of your hand, and anybody who has worked with children or seen parents struggle with sippy cups or a genuine straw recognizes the advantages of this device.
To put pressure on the Lims, Mark Cuban agreed and began one of his notorious "24-second shot clock" agreements. And it was successful. Mark and Robert Herjavec agreed to a contingency-free arrangement with the Lims in exchange for a $100,000 investment and a 40% stake in the firm.
After Shark Tank, Lollacup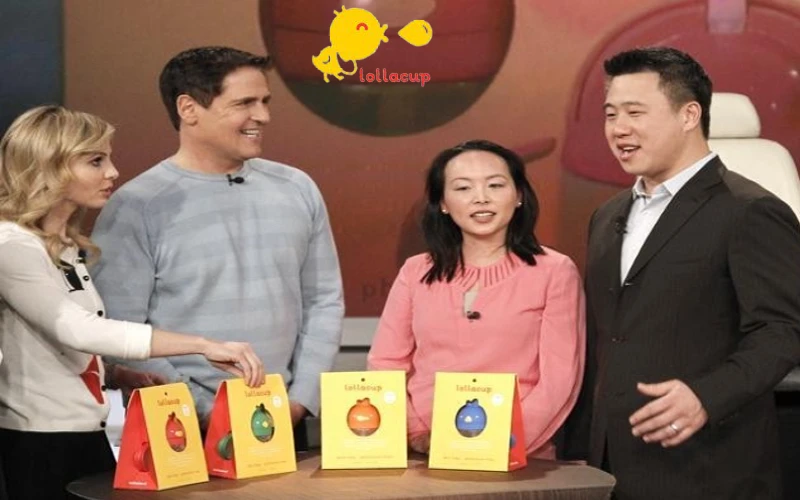 After appearing on Shark Tank and collaborating with Mark Cuban and Robert Herjavec, the Lollacup brand saw great growth as a result of their exposure to a national television audience and extra finance. The Lims have developed the idea of Lollacup into "Lollaland" to offer more inventive and sophisticated items for newborns and toddlers that serve both form and function.
Royal Pitch is not linked with Lollacup, Shark Tank, or any of its subsidiaries, and the information presented in this article is only for educational purposes.
Visit the rest of the site for more articles.