Trevor Jones and Travis Lubinsky, childhood friends, founded a unique watch company in Los Angeles in 2010. The aim was to donate 10% of revenues from the sale of ten different hues of timepieces to ten different charities. Flex Watches earned over $1 million in sales by their third year in operation, despite joining a busy and competitive watch sector, which meant their charities were receiving considerable contributions to aid their causes.
Interchangeable watch faces were added to the Flex Watch in its second generation, allowing for upselling but detracting from the initial charitable component. Sales were in free collapse, and income was also in free fall. Marcus Lemonis and The Profit were consulted by the two owners to determine whether their watch company was adaptable enough to recover.
Marcus had been on the lookout for accessories to add to his growing design empire. The charity aspect of Flex Watches drew him in the most, as he viewed it as a means to earn a profit while still making a meaningful impact in people's lives.
Profitable Flex Watches
Season 4 Episode 4 Of The Profit
Flex Watches' headquarters were tiny yet well furnished. Marcus put on one of the new watches with a pop-out watch face. He believed it was comfortable and sturdy, and that the $35 price tag was reasonable.
Marcus informed Travis and Trevor that the charity aspect of their firm was the biggest attraction for him. Travis started the interchangeable watch face version was in its initial iteration, and Flex Watches had just released a $100 sports watch. Marcus said that today's watch buyer is searching for a low-cost timepiece, particularly in an era when everyone has a clock on their phone. Travis added that the retail retailers they worked with informed them they couldn't offer watches under $100 since they weren't making enough money by purchasing them for $15 and selling them for $35 each. The boys tried to work with the shop, but they were unable to close the sale. Flex Watches in recent generations were not selling well. Profits were dwindling.
Travis demonstrated the third generation of Flex Watches to Marcus, which were available in stainless steel, gunmetal, gold plate, and rose gold and cost $65. Marcus was perplexed as to why they had abandoned their charitable endeavors. Marcus grimaced as they revealed that their consumers were unaware that the firm still had a charitable component.
Trevor and Travis both owned 41% of Flex Watches, and a third investor was involved. Trevor was in charge of Flex Watches' design and marketing, while Travis was in charge of materials and production. The men did all they could to keep expenses low, according to Marcus, and it reflected in the product's quality.
After hitting over $2 million in sales at one point, they only earned $300,000 and lost $75,000 at the conclusion of the previous year's fourth quarter. Trevor and Travis have been using credit cards and reverse mortgages to cover their losses. Marcus was well aware of the issue. Flex Watches has strayed from its initial aim of assisting a range of charitable organizations. Any bargain Marcus strikes must involve a return to the multi-colored charity watches that first attracted him to the store.
Trevor said that he had just gone into the warehouse, loved what he saw, and made an offer on the spot as the two offered Marcus a tour of their warehouse. The Flex Watches box was in a similar situation. To save time and money, they picked a design at random. Marcus said that while making major choices that would affect their organization, they must do due diligence. When it came to people making purchase choices in a retail setting, the product packaging was at least as essential as the product itself. They weren't doing anything to set themselves out from the competitors.
Marcus informed Trevor and Travis that he would not have consented to visit them if he had known they had abandoned the charitable part of Flex Watches. Trevor remarked that the original Flex Watches logo reminded him too much of his deceased mother.
Trevor informed Marcus that he thought Flex Watches was worth $2 million, which Marcus thought was a lot for a firm with such a drastic reduction in sales. In return for 40% of their company, he gave them $400,000. He said that the funds will be used to pay off debt and generate cash flow, with a greater emphasis on branding through social media sources. That would leave each of the pals with just a 21% share in the company. Marcus would also take complete control of the company, as he usually did. Despite Travis' disagreement with Marcus' business value, they opted to accept the sale and cede control.
Marcus spoke with the staff to explain that Flex Watches was reverting to its original watch model and focusing on philanthropy. Trevor, Travis, and Marcus next visited with Sheik Shoes, the business that had requested a price rise. Marcus claimed that for a $300 investment in a freestanding retail display, the watches will sell themselves, resulting in a net profit of $500 for every display put up in their shops.
The Profit presenter assigned the two old friends the task of building a Flex Watches vision board. It took a lot of effort for them to come up with a unified idea and vision. Marcus urged that they return to their roots as a brand that made a genuine impact in the world. Their rebranding initiatives required a new website that conveyed and sold the stories of the charity they supported.
Marcus assisted Trevor and Travis in realizing the necessity of communicating their vision, and the men were able to sell their idea to Flip Flop Shop by presenting their narrative. The merchant was pitched on the charitable component of their company rather than selling timepieces.
After The Profit, Flex Watches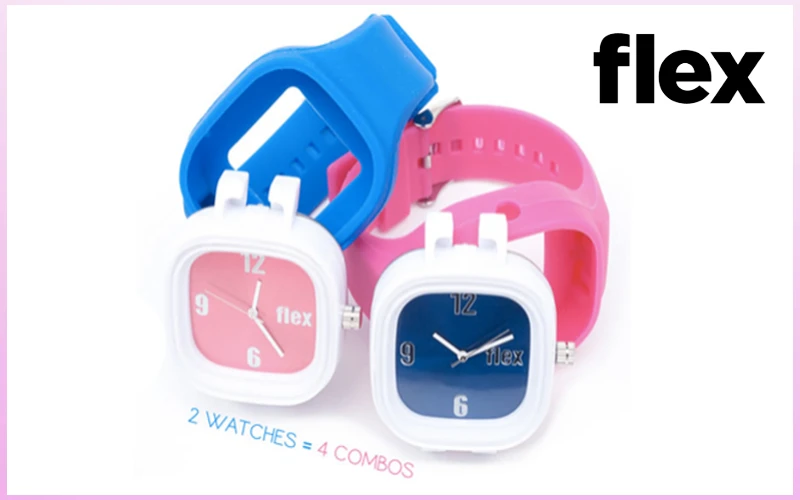 The launch of Flex Watches' new website resulted in a large increase in sales of the company's original watch designs. Charity watches are now available for $40 on their website and on Amazon and come in a variety of colors and designs. Proceeds are still being used to support projects like:
Water That Is Free Of Contaminants
Animal Rescue Is Important.
Concerns About The Environment
Bullying Prevention Initiatives
Research On Alzheimer's illness
Mini watches, smartwatches, and promotional Star Wars and Minions Flex Watches are also available. Flex Watches' popularity has led to collaborations with celebrities such as Shark Tank's Daymond John and rapper Tyga. During the 2017 Labor Day weekend, Trevor and Travis gave 100% of their revenues to the victims of Hurricane Harvey in Texas and Louisiana.
Flex Watches collaborated with Inkkas, another venture that originated on The Profit, and became part of Marcus' fashion empire, the ML Creative Group.
Disclaimer: This post is for informative purposes only; Royal Pitch is not linked with Flex Watches, The Profit, or any of its subsidiaries.
Visit the rest of the site for more articles.