Mensch On A Bench By The Basics Company
Plush Doll And Book With A Jewish Theme (A Holiday Seasonal Product)
The Asking Price Is $150,000 With A 10% Discount
Final Offer: $150,000 For 15%, With A Three-Year Investment Return Guarantee
Lori And Robert Are Two Sharks That Took The Bait (Joint Deal)
Where The Heart Is, There Is Shalom
Season/Episode: Episode 12 Of Season 6
Bubbles, Bubb This lovely Yiddish puzzle of an episode, falling just over midway through an otherwise dreary, if not delightfully antisemitic, Season 6 of Shark Tank, is thanks to Neal Hoffman of Cincinnati, OH. Fortunately for us, the quality of this episode pales in comparison to the quality of the item. Take a look at the range of products it spawned. (Scroll down to browse the whole catalog for this really unique children's line.)
Hoffman is the creator of Mensch on a Bench, the Elf-on-a-Shelf Jewish alternative that no one asked for. He is a former Hasbro executive, inventor, and unintentionally funny brain behind the Elf-on-a-Shelf Jewish alternative that no one asked for.
Nobody Requested It, Yet It Turned Out That Everyone Needed It.
The concept of Moshe the Mensch, like all great ideas, looked ludicrous and unachievable until it swept over the globe.
Bubbles Have A Happy Shark Mitzvah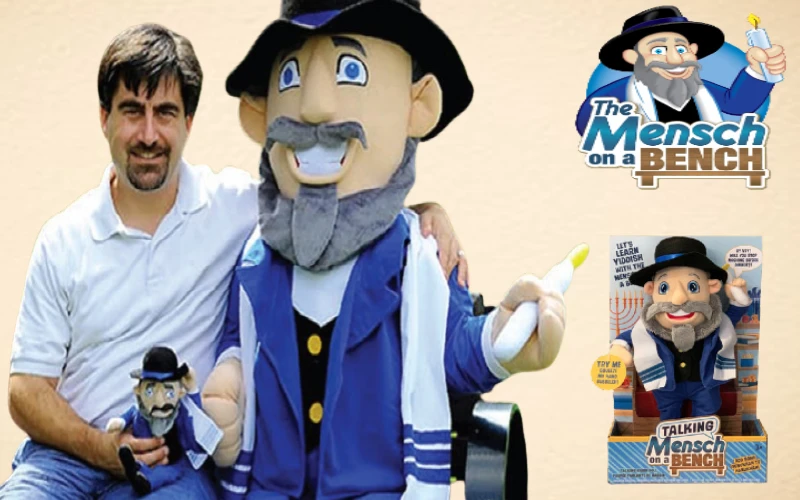 In Yiddish, there's a term for what Hoffman emits when he walks onto the stage: chutzpah. Neal's excitement and stage presence speak for themselves, as he beams adoringly, bounces on his toes, and gesticulates wildly on a simple stage with no obvious props. He makes a compelling argument for what he views as a game-changing Jewish holiday product — because, as any American knows, being a Jewish child over the holidays stinks. Neal's objective is to make it a little less painful.
"One Christmas, I was strolling around the shop with my kids," Neal recalls. "We saw an Elf on a Shelf and my child was perplexed as to why we didn't have one in our home," I explained that Jews don't have elves on their bookcases. They've…" And as he stood in the animatronic reindeer aisle of some downtown Cincinnati Toys R Us, pondering an idea, a gently glowing cartoon menorah twinkled into life over Neal's head, this writer assumes. You can probably guess where this is headed.
With the delightful introductions out of the way, Neal moves the staging table to his right to unveil a massive retail display of his product line, complete with a life-size Mensch doll sitting on a table brimming with smaller dolls and books.
"Moshe the Mensch is a great way to start a new Christmas tradition. It will keep an eye on your menorah. "Would anybody want to get together and 'gelt' some mensches?" Neal inquires, to a mainly unresponsive audience.
It'll be interesting to watch whether his awful Yiddish joke gets pardoned. Even though the dolls are menacing, the sharks chuckle and appear amused by his display.
Neal seems unfazed, and he continues with his pitch, making sure to note that his product already has a lot of support from the Jewish community. He says he wants to build his Mensch on a Bench idea into a reputable, respected Jewish brand, not merely sell a seasonal product.
Anything else would be pure meshuggah, as Neal Hoffman's whole life narrative appears to show.
The Bottom Line Is Totally Kosher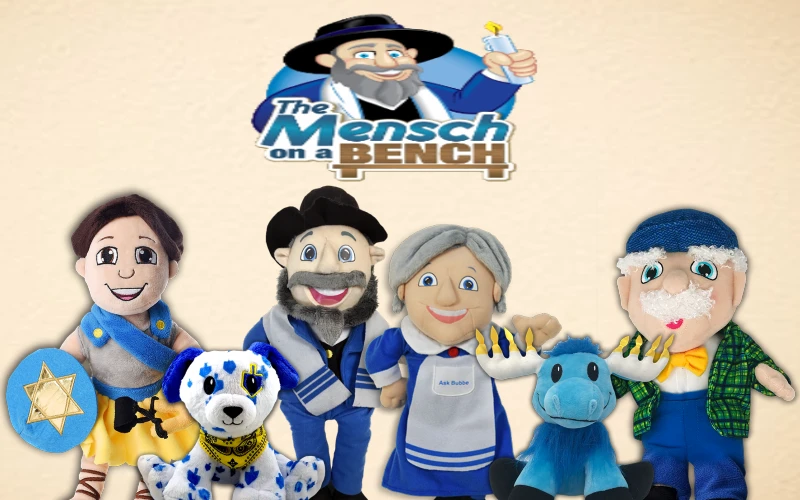 While Mark Cuban seems to have lost his mind in the first thirty seconds of the presentation, Robert and Kevin are kind enough to ask questions and go into the company's financials.
Seed Fund: $22,000 Raised On Kickstarter
Cost Of Production: $7.45 Per Unit
Retail Price: $29.99 At Big Box Stores; $34.99 At Specialty Stores
75-79 Percent Profit Margins
Sales Are Expected To Be $930,000 For 60,000 Units ($250,000 Profit)
Target, Barnes & Noble, Michaels, Toys R Us, and Bed Bath & Beyond have already signed distribution agreements with Neal. This is impressive, though slightly less so when you consider that he used to work at Hasbro, has a slew of toy industry connections, and is selling a product that, consciously or unconsciously, allows Americans to engage in one of their favorite holiday pastimes: openly mocking people who don't celebrate Santa and Jesus.
Neal continues to pitch the sharks on some unusual product benefits now that they've arrived at the marketing and sampling section of the event. Mensch on a Bench comes with a rule book, much like other favorite children's toys. The sharks are quick to critique some of the areas where the Mensch is falling short as Neal passes them copies of the book and soft, cuddly samples of the plush doll.
"He doesn't have a good-looking face. "He doesn't appear like a pleasant man," comment several sharks at once, almost in agreement. Kevin, on the other hand, does not see this becoming a brand. Robert is curious as to how he plans to use the funds. We've officially reached the show's scathing critique section, as indicated by music cues. The sharks eat Neal Hoffman's fantasies like globs of wasted matzah dough, insulting his retail numbers, criticizing his own and, vicariously, Moshe the doll's masculinity, and generally disposing of Neal Hoffman's dreams.
The Mensch on the Bench, Israel's team mascot, during the World Baseball Classic's opening-round game at Gocheok Sky Dome in Seoul, South Korea, on Thursday, March 9, 2017. (Photo courtesy of Ahn Young-Joon/AP)
"I believe we'd want to design an app for next year," Neal adds, as a method of righting the ship and putting things back on track. "Have you ever seen an elf?"
"Yeah, but the people who created it spent millions of dollars on it." Mark, who is still paying enough attention to be unpleasant, adds, "I know the men behind it."
Neal becomes completely quiet. Kevin isn't slowing down either. He claims Neal is seeking $150,000 for half-baked marketing concepts. Neal responds by stating that he wants to increase the IP (intellectual property).
"In the Jewish community, there is no IP," he claims. It's unclear if Neal realizes the absurdity of what he's just started, but this is Shark Tank, so there's no time for that.
"For Christmas, There's Frosty, Santa, And The Elves." For The Jewish Market, None Of It Exists."
Needless to say, the sharks are all looking at Neal with suspicious expressions on their faces at this moment. One gets the impression that the bidding will be all sorts of fakakta.
Bubbeleh, A Bissel Of Bidding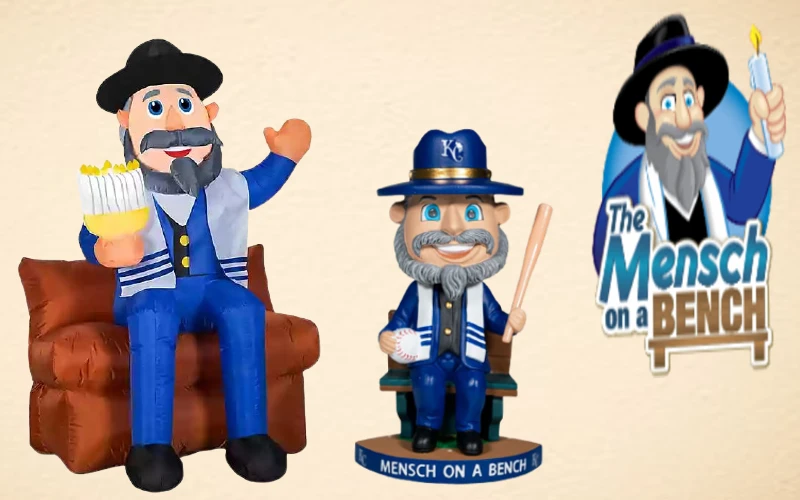 "It seems that you want to invest your potential $150,000 earnings in a variety of businesses that may not have anything near the success metrics that this item appears to have." Kevin has cut deep, judging on Neal's expression, but he doesn't stop there. He continues by advising Neal not to leave his day job. Kevin urges him against calling it anything other than what it is: a one-of-a-kind pastime for a few months.
"I don't see a $10 million toy in a man on a bench," says the author. The truth is painful. Kevin is the first to drop out after a very blistering condemnation of the whole premise packaged in a humiliating show of gentile privilege.
Mark Cuban also had some harsh words for Neal, claiming that after asking several inquiries, he still has no understanding of how Neal expects to build the firm. "It seems that you intend to bankrupt yourself," Cuban responds. Mark abruptly exits the room.
Next up comes Robert, who makes a point of being upfront and polite, stating that the Croatian and Jewish communities have a lot in common. He likes the concept but believes that most of Neal's presentation and future vision are still three or four years away. Regardless, he's intrigued.
"There's an ancient Yiddish proverb that says, 'How it starts, it finishes.'" In light of this, Robert and Lori join forces to make Neal an offer. Their agreement is for $150,000 for 30%.
For a brief while, Neal and the two sharks exchange blows. Neal replies by stating that the firm has a track record of success. He feels 15% is fair, so he counters with $150,000 for the initial 15%, plus a personal assurance that they would recoup their whole investment within three years. "I'll take out a second mortgage if I have to."
Barbara appears out of nowhere and says, "Neal, that won't be required because I'm going to give you a better offer." As Barb Shark continues with her offer, all heads swivel toward her.
"I'm willing to pay you $150,000 in exchange for 20% of the business, and I don't want any commitments." It does, however, come with a few caveats. I envision a pleasant person with an attractive face when I look at your book. When I look at your doll, I see a jittery old guy." Barb, you've done it again.
She Puts Forth Her Offer's Two Primary Contingencies: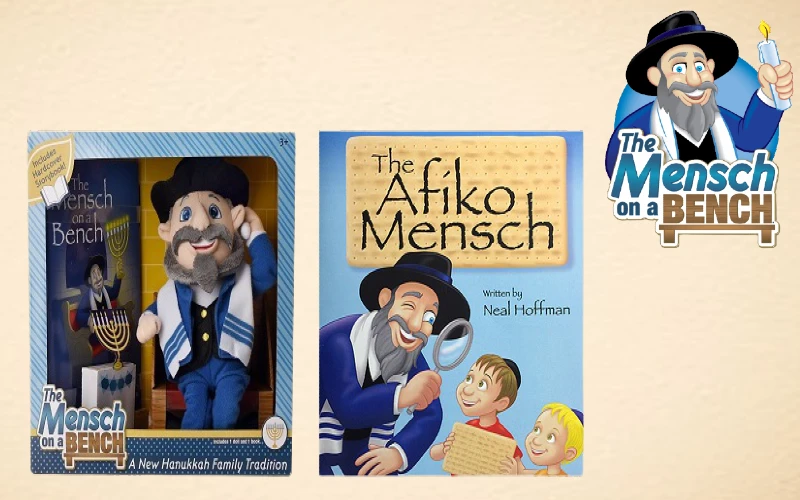 1. The doll is in desperate need of a fresh face. "He has to seem approachable and huggable." In other words, in order to serve as a children's toy, much alone an iconic one, he has to seem a lot less spooky and terrifying.
2. A joyful conclusion is required for the novel. In its present form, the ending is simply a list of commandments."Kids despise rules," Barbara explains. (Which, to this writer, seems to be more of an issue with God's product than with Neal's product.) If Barb Shark wants to rewrite the Old Testament, she doesn't have to do it on ABC  in prime time. That has its own time and place. But I'm getting ahead of myself.)
"By the time Barbara's through, this mensch is going to be Catholic," Kevin says to the whole audience, maybe the finest joke in the entire history of Shark Tank.
Neal reaches a deal with Robert and Lori after taking a minute to clarify the offers on the table and analyze the specifics.
Final Agreement: $150,000 For 15%, With A Three-Year Repayment Guarantee. Congratulations!
Bubbles, Where Are They Now?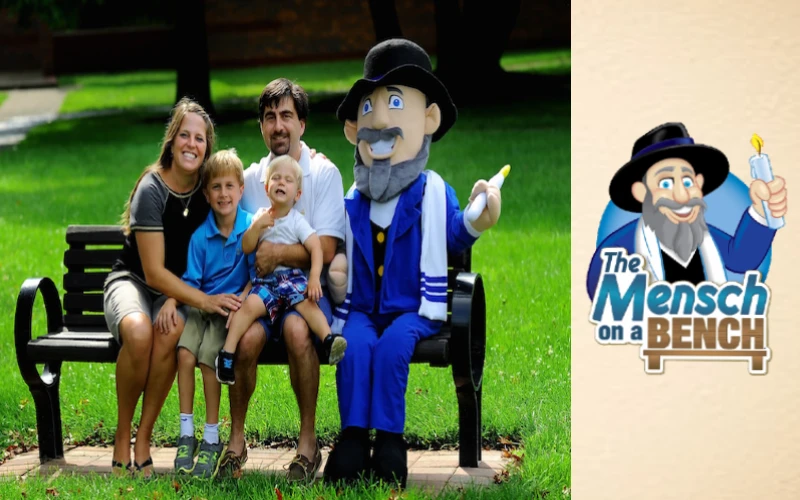 Mensch on a Bench has not only met but exceeded expectations since its appearance on Shark Tank, carving out a thriving niche in the Christmas gift industry and becoming a best-selling household brand recognized by Jews and gentiles alike. The Mensch on a Bench plush doll has survived far longer than anybody expected, much like the oil that kept the menorah blazing in Jerusalem's sacred temple 2,200 years ago.
The Mensch is now the official mascot of Israel's baseball team, with strong retail partnerships and online sales. The press is buzzing, and even more thrilling, the Mensch is now the official mascot of Israel's baseball club.
Neal's plans to increase the product range have materialized. To the satisfaction of this writer, the whole product range now includes:
Mensch On A Bench Is A 12′′ Plush Doll That Comes With A Book For $29.99.
$19.99 For The Talking Mensch, A 12′′ Doll With A Speaker Box That Will Help You Learn Yiddish
$49.99 For Inflatable Mensch, A Four-Foot-Tall Blowup Doll With A Balloon Bench, And Menorah
Mitzvah Moose Is A Plush, Cuddly Moose With Blue Fur And…
Just A Little Longer…
Antlers For A Menorah Candle – $24.99
Bubbe, A Talking Plush Grandmother Doll, Can Help
Ask Papa, A Plush Grandfather Toy That Talks
Mensch on a Bench has been cited, called out, or passionately reviewed by a dizzying assortment of outlets since the episode's broadcast date, including Forbes, The New York Times, Bloomberg, The Huffington Post, NPR, ESPN, and hundreds more. Mensch on a Bench is currently the most widely covered brand in Shark Tank history, with over 4 million media impressions.
At The Time, Actual Sales Data Are Difficult To Come By, Although Queries Are Welcome On The Website.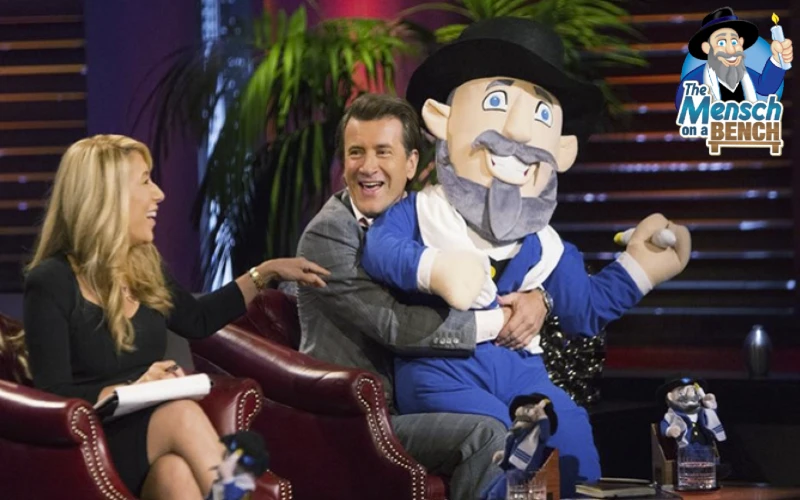 For the time being, Neal and his band are doing well. It's difficult to determine how long the success bubble will endure, whether his goals of growth will come true in the long run, or even if the firm will exist years from now, particularly considering the pandemic's economic destruction. But, if only for one symbolic night of the fiscal quarter, it seems only fitting that a hero as extraordinary as this one experiences renown and glory. What are the chances? It could, by some miracle, endure eight hours.
For One Thing, This Reporter Is Giddy With Delight.
Disclaimer: This post is for informative purposes only; Royal Pitch is not linked with Mensch on a Bench, Shark Tank, or any of its companies.
Visit the rest of the site for more articles.