The CoolBox resembles a toolbox and a cooler, but it is packed with high-tech capabilities that enable users to have fun while staying productive. A smartphone/tablet holder, a built-in UX or USB port, marine-grade speakers, an LED clock, a drain plug, and a bottle opener are all included in the CoolBox. It may also be used as a cooler/toolbox because of its very sturdy handles. Inventors Chris Stoijos and Jason Neubauer were able to improve on previous ideas that had not received any substantial practical modifications since their creation. Chris Stoikos and Jason Neubauer noticed there were a lot of "extras" to carry along when working on contracting projects when they created the CoolBox. Chris expressed his dissatisfaction with having to carry a light, extension cable, and speakers in addition to his toolbox and cooler. His goal was to design a product for contractors and do-it-yourselfers that would bring all of the extras together and make their work a bit simpler — and a lot more enjoyable.
Chris and Jason immediately discovered that this box could be put to a variety of additional uses. The CoolBox might be useful in any job or activity that involves several tools, components, and pieces. Stoikos and Neubauer realized that they'd created the "Swiss Army Knife" of toolboxes and coolers, with customers ranging from cosmetics artists to campers to sports teams.
"What's cooler than cool?" it asks on its website. "It's the CoolBox."
Despite the fact that the two guys had invented something that may revolutionize the lives (and work sites) of millions of people across the globe, they were having trouble raising enough funding to get their company off the ground. Could the Sharks assist in making CoolBox a household name?
Shark Tank's CoolBox
Season 7 Episode 23 Of Shark Tank
Stoikos was no stranger to hype-building combined with internet marketing as the founder of the ever-popular and always-viral Dollar Shave Club. Chris and his partner were well aware of the importance of crowdsourcing. It cost a lot of money to create and produce the product they were making. They could only create a prototype by enlisting the help of their network of engineers, designers, business developers, and prototypers. The two guys were able to build a modest firm with the help of their team and their own money, which they presented to the Sharks.
Chris Stoikos and Jason Neubauer went onto Shark Tank trying to sell their CoolBox for $500,000. They were certain they would, estimating the product's value at $5 million. After all, only pre-sales on their Indiegogo starting campaign brought them $400,000. This ad was a clever approach for the Sharks to demonstrate market demand.
Robert was alarmed when the Sharks weighed in. The projections were based only on pre-sales, with no real retail enterprises to back them up. Chris and Jason react by informing Robert that they have an 8,000-unit order from a single retailer and have piqued the curiosity of a few others, including Black & Decker, a heavy-hitting tool maker.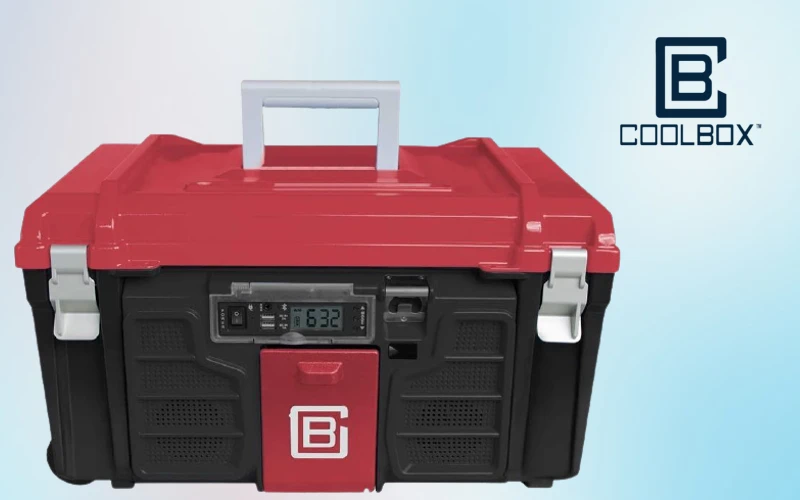 A larger number of Sharks voiced their reservations. The pre-sale price for the CoolBox was $190. The selling price was $249, while the manufacturing cost was $110. Kevin was apprehensive as well, stating that their project required a lot of money. Mark was concerned that a provisional patent would allow bigger, more established firms to produce their own CoolBoxes, putting them out of business.
Not everyone within the Sharks felt the plan was doomed to fail. Daymond came to the conclusion that the CoolBox could be worth the risk. He offered $500,000 in exchange for 25% ownership of the firm, but when Lori countered, he retracted his offer.
Lori, who works for firms that cater to CoolBox's target demographic – Home Depot, Lowe's, and True Value – believed the CoolBox would be a good fit for her. She offered $500,000 in exchange for 30% ownership if Lowe's agreed to sell the product in their shops. They settled on a $500,000 line of credit at 5% interest and 15% of business ownership after some bargaining.
After Shark Tank, There's CoolBox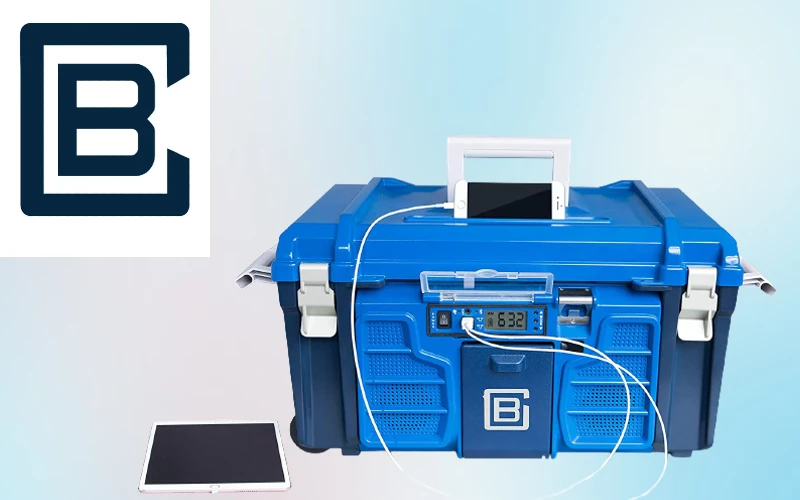 Since the show aired, the CoolBox social media accounts have been quiet regarding Lori's offer, and Lowe's does not sell CoolBox items online or in stores. Lori's offer included cooperation with Lowe's, according to the episode, but the agreement seems to have fallen through.
Chris and Jason have been working on strategic plans to grow their firm and sell different versions of their product since the program aired, with the objective of licensing their original CoolBox to a big tool manufacturer and releasing the smaller, less costly version on their website. Some speculate that Lori's idea for a smaller, more economical version was to launch the first batch of devices in 2017.
There have been a few setbacks for Chris and Jason. Despite the fact that they had raised a significant amount of money via an Indiegogo campaign, they were unable to mass-produce CoolBox. A marketing partnership with Kevin Harrington, a former Shark, is also assisting with fundraising.
While CoolBox has Facebook, Instagram, and YouTube sites, the most recent postings on each platform seem to be over a year old.
Royal Pitch is not linked with The Coolbox Toolbox, Shark Tank, or any of its subsidiaries, and the material presented in this article is only for educational purposes.
Visit the rest of the site for more articles.