Everkin Prior To The Profit
Marcus Lemonis sought to develop a partnership with phone accessory firm Casey in Season 5 of The Profit, only to pull out after witnessing how badly its owner, Matt Harlow, operated the company. (Among other blunders, Matt made poor judgments and failed to treat his people with the respect they deserved.) But not long after Marcus left, two Casey workers followed him down and offered him a deal: they recommended forming a new firm to compete with Casey – a deliberate move that wasn't Lemonis' style. Nonetheless, the concept showed promise.
Charlotte Hennington, the lead designer, and Skyler Milligan-LeCroy, the operations/finance manager, were hoping Marcus would fund a rival to Casey while they worked on developing the new firm from the bottom up. Marcus agreed to fund Charlotte and Skyler's goods with a $2 million investment.
Marcus said that he couldn't participate in the firm via shares since it would look to be a gift, which would have significant tax repercussions. Instead, he agreed to make the financial injection a preferred investment, with him owning 49 percent of the firm and Charlotte and Skyler owning 51 percent. Marcus desired financial control while his partners handled design and operations. The transaction was done with Charlotte and Skyler on board, but the new business still required a CEO.
Who Would Be The First To Seize The Throne?
Marcus had a feeling Charlotte would make a better CEO than the other. He believed Charlotte was more "even-keeled" than Skyler and that prospective customers would respond better to her. Skyler grudgingly recognized Marcus's rationale and was given the role of COO, in charge of the new company's operations.
Marcus had set up a meeting with T-Mobile while he was still at Casey to propose an exclusive alliance with proprietary designs. He saw no need to cancel the meeting now that he had created a partnership with Charlotte and Skyler. The summit, however, was just 10 days away. Charlotte and Skyler would have to work swiftly to prepare, and their efforts would have to encompass the following steps:
Create A Limited Liability Company (LLC)
Come Up With A Name And A Brand Identity For Your Company
Define The Workers' Roles And Duties
Create Fresh Designs That Are Exclusive To T-Mobile
Prepare The Meeting's Presentation Boards
To Put It Nicely, There Was A Lot Of Work To Get Done In Less Than A Week.
The Profit By Everkin
Season 6 Episode 5 Of The Profit
Marcus was proposed by Charlotte and Skyler (together with two other workers, Sunshine and Xavier). He adored the name they came up with for the company: Everkin. The name implied that the items would appeal to a wide range of people and that they would last a long time, but when Marcus looked at the phone case designs, he couldn't see how they would appeal to anybody other than women. He also believed they resembled the Casey cases too much. Despite Charlotte's protests and attempts to protect the designs, Marcus cautioned that they may look to be stolen from Casey. Charlotte soon grasped the situation and promised that they would return to the drawing board. Marcus's other point of criticism? Their presentation lacked vigor and was poorly prepared. If they wanted to sell their ideas to T-Mobile, they'd have to step up their game significantly.
T-Presentation Mobile's Day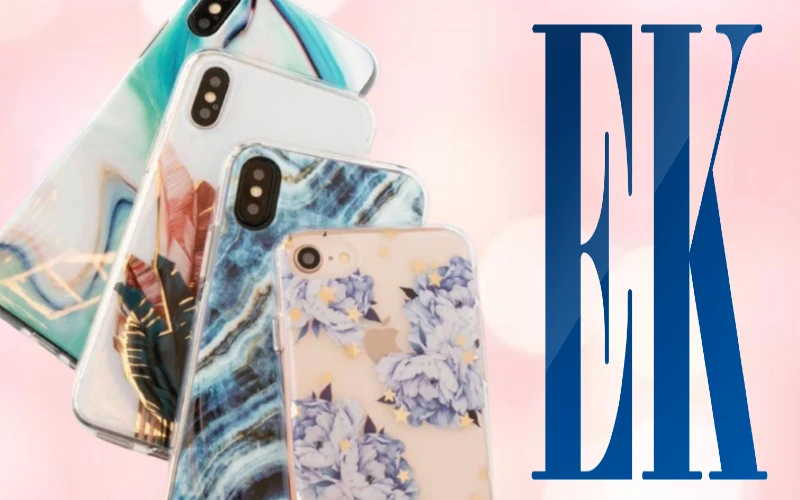 Marcus came into a conference room on the day of the presentation to find a group of Everkin workers working to put together the easels that were intended to show the design boards. He saw that there was little time before the conference started and questioned why they hadn't prepared things the night before. He urged them to put the easels away and hold up the boards during the pitch meeting instead of wasting time attempting to set them up. Marcus commented on Charlotte's lack of preparation and intensity during a pitch rehearsal. Charlotte, demoralized, informed Marcus that he was pulling them down. Marcus, on the other hand, said (right) that he was not there to sugarcoat anything. He was going to tell them the truth, and it wasn't up to him to instill hope in them; Charlotte, as CEO, had to take the lead.
The meeting went well despite their lack of preparation. T-Mobile users loved how Everkin used its characteristic magenta hue in the designs, while they agreed with Marcus that the designs seemed to be skewed toward women. T-Mobile agreed to buy 38,000 cases in 18 different designs from Everkin, which would be distributed to retailers around the country. This was a significant victory for the young business, but now the real job began, as they would have to execute a countrywide order.
T-Mobile Order Fulfillment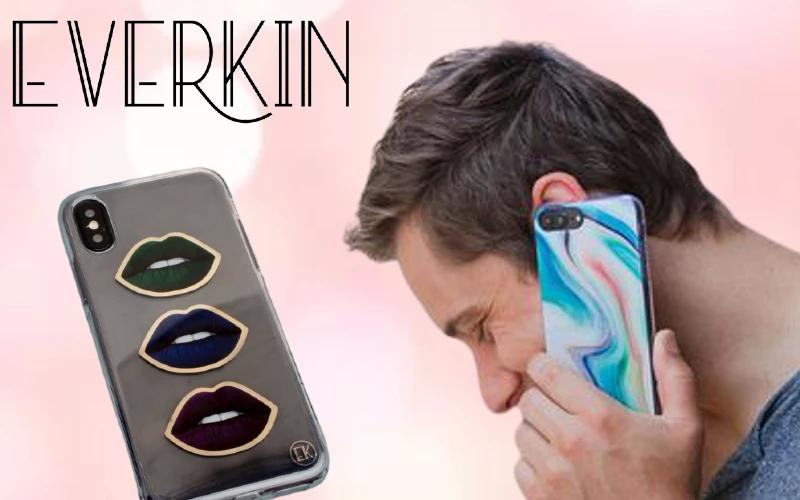 The Everkin crew visited a trade fair in Hong Kong to learn about the current fashion and accessory trends. Marcus said that the trip would be an excellent chance for them to improve their collaboration and communication abilities. After the trip, Marcus saw that Charlotte and Skyler were having trouble working together, even though Everkin had already begun production. Marcus was also concerned by Skyler's apparent lack of understanding of pricing and prices.
The day of the T-Mobile launch approached, and Marcus found the Everkin crew straining to put up the screens once again. He was astounded that they were still so unprepared for major catastrophes. They invited a male consumer to give them comments on their ideas during the set-up process, and the buyer indicated that some of them appeared "ladyish" to him. Marcus was enraged because Everkin had disregarded his and T-comments Mobile's and had failed to make the essential design adjustments.
T-Mobile discovered that certain of the designs didn't work for them, and they demanded $300,000 from Everkin to lower the cost on the cases that weren't selling. Marcus believes that this might have been prevented if Charlotte had offered to swap out the underperforming designs sooner. Because the corporation couldn't afford to pay T-Mobile $300,000 for the goods, they agreed to return them.
There's More Chaos At Everkin, But There's Still Hope
Marcus could see how things were deteriorating. Charlotte felt as though she didn't know what she was doing, and Skyler admitted that it seemed that no one was in charge of the company. Marcus had already informed the duo what they were doing wrong; now he wanted them to concentrate on the positive aspects of their relationship. Charlotte acknowledged that product development was a strength, and said they were working on wireless charging pads to match the casings. She also informed Marcus that she had scheduled a meeting with Marvel to discuss a possible licensing opportunity. Marcus was pleased that she had contacted Marvel and offered to set up a meeting with MLB to explore a tie-in.
MLB advised the Everkin team during their meeting with the Commissioner's office that they were seeking more than simply a logo on a case. He wanted them to include stadium photos and photographs that were exclusively available to MLB. While it looked like Everkin was missing the mark at first, Charlotte showed a variety of designs for women, observing that the male and female fan bases were roughly equal. MLB was so taken with the concept that it awarded Everkin the right to develop designs for all of its clubs.
Today's Everkin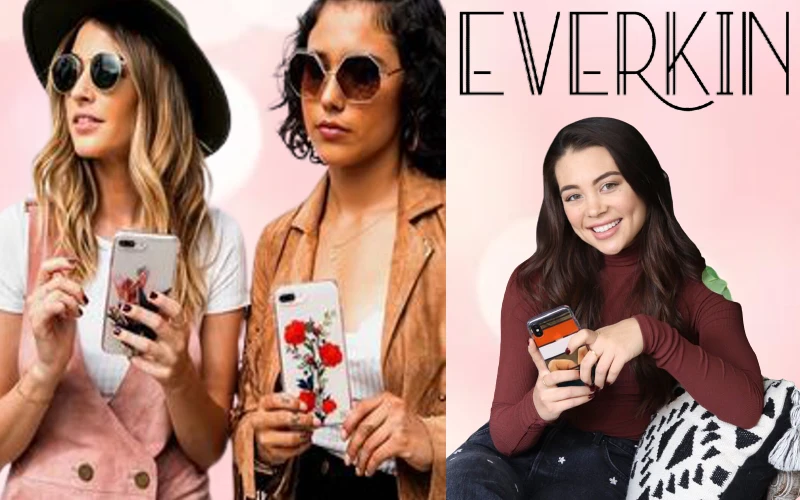 Everkin was founded in early 2019, however, it did not make it through the first year. Everkin's Facebook page no longer exists, their most recent Instagram post is from April 2019 (with only 2,382 followers), and their website has been taken down completely, according to Charlotte Hennigton's LinkedIn page. Everkin's Facebook page no longer exists, their most recent Instagram post is from April 2019 (with only 2,382 followers), and their website has been taken down completely.
There are no Everkin cases on T-or Mobile's MLB's websites, and Twitter users are asking when, if ever, the designs will be available. (People, don't hold your breath.) The phone accessory industry is very competitive, with just a few major firms dominating. Everkin may be able to re-emerge only as a firm that licenses its designs, but it looks that Everkin has lost its signal as a phone accessory company.
The material in this article is offered only for educational purposes; Royal Pitch is not linked with Everkin, The Profit, or any of its subsidiaries.
Visit the rest of the site for more articles.