In Latta, South Carolina, Lynn and Norton Hughes established a buffet barbecue restaurant in 1996. Norton's father, Shuler, had invented his own barbecue sauce forty years before. The Hughes' restaurant, which included Norton and Lynn's family recipes, became a popular attraction, with people traveling more than 100 miles to try the meal. The restaurant is named after Norton's father and their adopted son, who is also called Shuler. They hoped that one day, young Shuler would take over the company and continue on the family's heritage.
Marcus Meets the Nortons
The Profit Season 2 Episode 15
When Marcus walked inside the crowded restaurant, he saw how busy it was. Norton informed Marcus that customers frequently form a queue that wraps around the building, eager to sample the southern barbecue. The restaurant barely sat 200 people and was only open three days a week — Thursday, Friday, and Saturday. Schuler's usually seats 500 people each night due to table turnover. Norton had to turn away clients on occasion.
Marcus took a bite of the meal and declared the ribs to be "crazy." Lunch was $8.95, supper was $12.70, and there was a $13.95 all-you-can-eat option. Shuler's had earned $1 million the year before, with an average profit of around $140,000. That was quite an accomplishment. Marcus discovered Shuler's food expenditures were approximately 42 percent when they should have been closer to 32 percent. Marcus was well aware that the proportion had to be reduced. There was also the issue of the Shulers' 30-acre mortgage, which owed them $86,000.
Marcus paid a visit to Lynn's kitchen, where she was preparing her renowned biscuits. He discovered that the biscuits were one of the buffet's most popular dishes and that they had to be replenished many times during the night. According to a handful of kitchen employees, Lynn was the only one who could make the biscuits, and she spent four hours a day making them. Marcus recognized promise in the biscuits and believed he could sell them throughout the country.
Norton and Lynn put forth a lot of effort to keep the business open. By employing a manager, they hoped to alleviate some of the stress. Jenny, Lynn's sister, and Ewell, Lynn's brother-in-law, were in town from New Orleans. Lynn felt Ewell would be a suitable match for the position. She said he was a marketing guru. Marcus was interested in speaking with Ewell about the restaurant's requirements.
Ewell, on the other hand, was only concerned with expanding the company. Marcus didn't believe Shuler's needed to expand; instead, they needed to find out how to improve the current company by implementing new procedures. Shuler's was supposed to be a nationwide chain, but Marcus realized it wasn't going to work since all barbecue is localized.
(Ask a Texan, a Tennessee guy, and a South Carolina lady how to cook excellent barbecue, and you'll receive three quite different responses.)
Instead of expanding, Marcus wants to contribute to the development of the existing location's infrastructure and make Shuler's a destination.
Shuler's requirements are summarised by Marcus.
Marcus presented his proposal to Lynn, Norton, and Ewell after visiting Shuler's, tasting the cuisine, meeting the employees, and learning about the company. The restaurant would have to do the following:
Provide consumers with a variety of payment choices. There was just one cash register at the time, and it did not take credit cards. Norton was concerned about costs, while Marcus said that having to turn away clients who didn't have cash was costing them business.
Reduce the cost of food and consider increasing pricing. Norton was either paying too much, charging too little, or wasting money.
Make Shuler's a must-visit place. Shuler's, according to Marcus, was more than a restaurant; it was an experience. He intended to create a general shop as well as a deck for extra seats.
Make Lynn's biscuits a household name. Marcus sought the cookies' distribution rights so he could sell them in supermarkets throughout the nation.
Marcus demanded 40 percent of the company and complete management in return for those changes, as well as $500,000 in operating capital to carry out his plan and pay off the $86,000 debt. Despite the fact that Lynn, Norton, and Ewell had earlier discussed granting Marcus a 35 percent share, they ultimately accepted Marcus's initial offer.
Marcus spoke with Ewell again after the transaction was completed to find out how he would fit in. That's when he discovered Ewell wanted a $200,000 salary and to concentrate on the marketing and public relations. Marcus was fully aware that public relations were not what the restaurant required at the moment, and that Norton was likely unaware of Ewell's pay demands.
The Group Gets to Work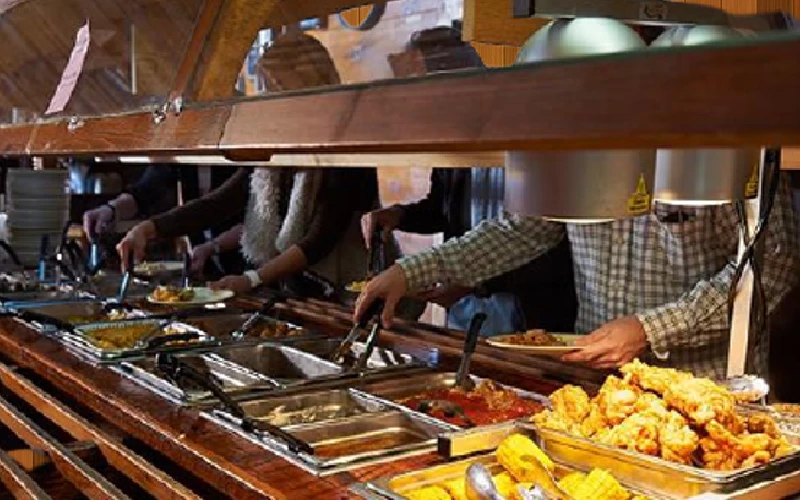 It was time to finish the tasks on my to-do list. The first step was to determine the appropriate price based on food consumption against food cost. They were able to establish that the optimum pricing for the all-you-can-eat offer should rise from $13.95 to $15 by weighing the typical plate of food. Sales would increase by $1575 each week as a result. Marcus and Norton discussed Ewell's position when Ewell suggested employing experts to evaluate price. Marcus was worried about Ewell's pay expectations and the fact that he wasn't interested in assisting with the day-to-day operations. Norton informed Marcus that Lynn wished for her sister to return home, so he was anxious to please his wife and find a way to include Ewell.
Marcus then brought Lynn to see a buddy who works as a professional baker. It was time to make changes to the biscuit recipe so that it could be mass-produced. Some of the component adjustments made Lynn uncomfortable, but she trusted Marcus to know what he was doing. She tested the new recipe's outcome and thought it just required a little extra sugar.
Then they addressed the issue of food prices. Marcus was able to get a better price from a local food supplier than Norton was able to get from a bigger manufacturer. After that, it was time to find out how to optimize customer flow and reduce wait times. It would be easier to keep people moving if another register was added and consumers could access both sides of the buffet. They did, however, wish to expand capacity, so plans were developed to extend the deck and add 100 seats. Shuler's nightly clientele would rise from 500 to 700.
Marcus was still troubled by the Ewell situation, so he approached him once again to learn how he would be engaged. Ewell mentioned outreach and growth once again without explaining how he would assist within the restaurant. Marcus informed him that his sister and brother-in-law need the services of a manager. Ewell declared his commitment to Marcus.
However, Ewell failed to show up for a meeting a few weeks later, and Lynn's sister refused to return her calls. Marcus informed Lynn and Norton that although this was a difficult truth to face, it was better to know now than later when they relocated to South Carolina.
After the deck was finished, Marcus decided to add what he felt would be better than any billboard: a massive American flag. Marcus felt the American flag wonderfully represented what Shuler's was all about: hard labor, excellent cuisine, and a beautiful nation. He also had the packaging for Lynn's Little Biscuits, which will be delivered to grocery stores throughout the country, to share with Lynn and her mother. He intended to sell it at a 100% profit margin. The package was a hit with Lynn and her mother.
Marcus wanted to surprise Lynn and Norton, so he brought them to New York City – along with Shuler – to show Lynn that her mother's watermelon cupcakes were featured in the reopening of Crumbs Bakery (Marcus' investment). Crumbs had a flagship location in Manhattan as well as additional sites throughout the nation.
The general store had opened, complete with an enlarged bakeshop, by the conclusion of the episode, and people were moving more swiftly through the restaurant. Shuler's BBQ seemed to be a resounding success story.
After the Profit, Shuler's BBQ
Shuler's company has remained stable despite a few setbacks, including a smokehouse fire in 2018 and several recent re-occurring power outages.
They have excellent ratings on Tripadvisor, Yelp, and Google.
The boxed biscuits didn't catch on, and there's no sign of them being offered elsewhere other than Sweet Lorraine's Bakery at the General Store. And if Lynn's mother's cupcakes were ever sold at Crumbs, they are no longer available, since the business has reopened.
Because of the food distribution strategy, Marcus seemed to be betting on this transaction. Without it, it seems doubtful that a restaurant with just one location can make money. Marcus was also fined for breaking regulations when he attempted the big flag concept in a separate company in North Carolina.
Lesson learned: Some concepts don't transfer well or need further study before being implemented.
However, best wishes to Lynn and Norton Hughes. Hopefully, their restaurant will continue to prosper, and they will be able to pass along a beautiful family heritage to their kid.
Royal Pitch is not connected with Shuler's BBQ, The Profit, or any of its subsidiaries, and the information given in this article is only for educational purposes.
Visit the rest of the site for more articles.