Remember back in the days when just the thought of wearing a uniform made you scowl? Those old duds that robbed you dry of any personality, individuality, and style. And the discomfort of that itchy sweater and annoying collar. Eek! Now, let's leave all those bad memories in the past because uniforms have come a long way.
The simple work clothes store has evolved into a place where fashion and function come together. To say that staff uniforms are incredibly stylish and comfortable nowadays would be an understatement because the benefits they provide extend far beyond, especially when it comes to bespoke solutions.
Why Bespoke Workwear?
Without withholding the truth, bespoke is almost always more expensive than off the rack. That said, the value personalised uniforms provide to your business outweighs the cost. With custom branding, you can put your company's best face forward while enjoying the freedom to pick purpose-designed pieces that meet your specific needs down to a T.
To get the ultimate value, look for uniform suppliers that offer wholesale prices with no minimums, and discounts on bulk orders. Some suppliers also offer an in-house embroidery service, providing a single point of contact for all your requirements, which saves you time and money.
If you're still wondering whether ordering custom uniforms from your local or online work clothes store is worth it, maybe this next bunch will help you make the right decision.
Customer Experience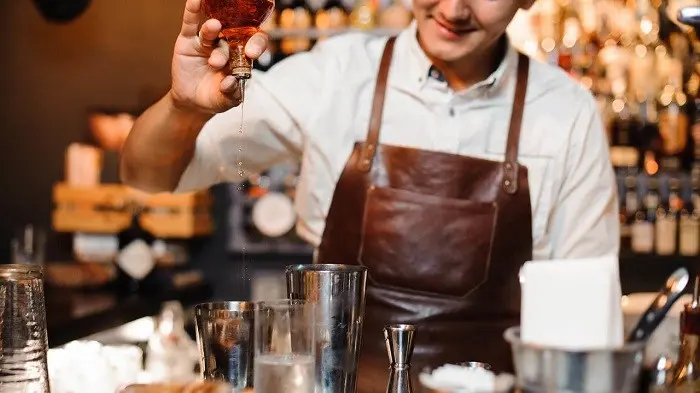 Why do companies have uniforms? One of the reasons is to help clients and customers identify the employees. This may seem no big deal, but it can improve the shopping experience and service. Have you ever asked a random shopper for assistance in a local store? That "Excuse me, could you please tell me—Sorry, I don't work here" conversation is equally uncomfortable for both parties.
Promotion
Personalised uniforms put your company logo front and centre for your customers, eliminating customers' uncertainty or hesitation to ask for assistance. But that's not the only reason a bespoke design is a smart idea. When your team wears clothing representing your corporate logo and palette, they become brand ambassadors promoting your company to the public.
Opt for high-quality uniforms that emanate an approachable tone to ensure you send a message that aligns with your values. Consider ethical and certified suppliers that design and craft sustainable clothing to show that you care for your employees, customers, and the planet.
Belonging
You can expect loyalty from your employees if they don't feel like a part of your story. Wearing a personalised uniform creates a sense of belonging that strengthens the team spirit and enhances productivity. But more of that in a second.
Productivity
How does the uniform affect your work? Uniforms promote professionalism in the workplace, which further enhances performance. Numerous studies have shown that the clothes we wear can affect our productivity. It has to do with how our brains link clothing with particular activities.
Think of it this way – when you're all nice and cosy in your favourite worn-in tee and old sweats, there's nothing you'd rather do than drape yourself over the sofa and sink into the world of Netflix. Similarly, when you put on your smart clothes, your brain gets a signal that it's time to work.
Furthermore, since the uniform unites staff members, it helps develop a sense of connection to one another, creating an environment where teamwork thrives and performance improves.
Safety
Bespoke workwear can be tailored to meet and exceed your industry safety standards. For instance, if you're in food service, your team will likely need durable and reliable clothes that protect from burns and spatters. The right uniform can help reduce or eliminate industry-specific safety hazards and protect your employees.
Comfort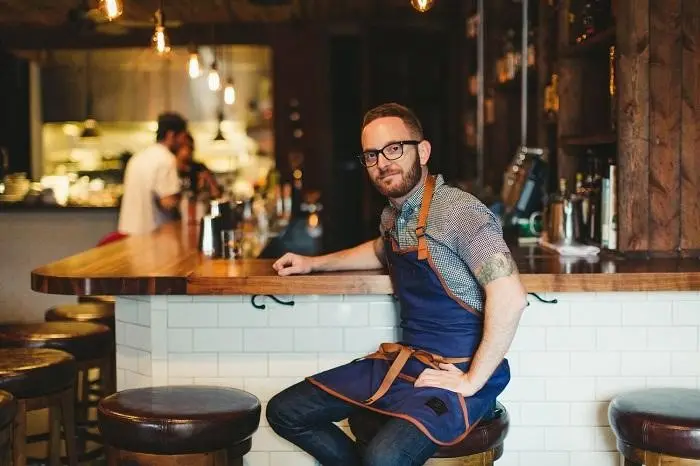 Selecting an industry-specific uniform for your staff is also crucial for ensuring comfort on the job, regardless of whether it takes place in a steamy kitchen or a busy office. Keep soft, breathable, and wicking fabrics such as cotton, linen, and merino at the top of your list of priorities when shopping for workwear garments.
Style
Luckily, long gone are the days of dull aprons. Nowadays, you can choose from various trendy work clothes and colours that everyone wants to wear. To ensure your uniforms are immune to the ever-changing fashion trends, stick to simple smart-casual clothes.
You can also play it safe with classics like jeans and denim shirts. A retro flair with a fresh twist, denim wear comes in a wide variety of beautiful hues that can match your company's palette to achieve a harmonious look throughout your business.
Inclusivity
Why is inclusivity important? Because if your team members resent the uniforms, the dress code mandate can be counterproductive. Those feelings of resentment towards the dress program can result in an increase in apathy and a decline in productivity.
One of the solutions here is to include staff members in the decision-making process to ensure everyone feels comfortable and confident in their clothes. You should also stay mindful of those who fit outside of standardized sizing. Look for suppliers that cater to a variety of body shapes and sizes.
Convenience
Dress for the job you want? Okay, but do I have to choose what to wear every day? Modern uniforms introduce practicality and convenience to your everyday routine. Apart from taking the hassle out of deciding what to wear in the morning, they require little care and maintenance, provided that you choose the right fabrics. For instance, uniforms in innovative polyester blends offer the softness and breathability of cotton with the easy-care properties of synthetic fibres.
Closing Thoughts
Now that you know how bespoke solutions can benefit your business and how to select a uniform that ticks all the right boxes, it's time to reinvent your staff apparel with thoughtfully designed pieces from a trusted supplier.