Athans Motors, a company that specializes in the fundamentals.
Pete Athans is the proprietor.
Service: Automobile Dealership
Offer: $3.5 million for a 50% interest in the company.
Season/Episode: Episode 1 of Season 2
Although this episode of The Profit aired in 2014, it portrays an age-old story: Things are something that men adore. Man attempts to start a company based on the Thing. Man makes the error of believing that he would be excellent at Thing because he is skilled at other, unrelated activities. Man is, in fact, a dreadful performer when it comes to Thing. Universe promptly proves Man incorrect, and six months later, Man declares bankruptcy.
Pete Athans' story resembles a variant of this classic tale of sorrow.
Athans was a successful real estate agent who chose to create a vintage automobile store just because he like them. He had no prior experience in the field. He had no idea what a car dealership was, much alone how to operate one. He put $4 million into a used vehicle shop about 10 miles from Chicago. Nonetheless, nearly $2 million of it was spent on what can only be characterized as an indoor playground. Pete spent his money on big-screen TVs, video games, high-end luxury finishes, enormous murals, and furnishings instead of buying automobiles to sell.
What's the bottom line? Pete was a $1.8 million a year loser.
The Profit Comes In
Episode 1 Of Season 2 Of The Profit
When Marcus Lemonis arrived in the showroom, his first question was, "Where are all the cars?"
He did see a few high-end luxury automobiles in the parking lot, which likely appealed to Pete but may not be the correct sort of cars for Pete's prospective consumers.
Marcus then entered and saw the Athans lounge. Customers, according to Marcus, want to get in their vehicles and go; they don't want to linger around and play. Pete assumed his customers would want to stay longer and hang out since that's what attracted him. Pete was advised by Lemonis that the money he spent on improvements should have been put into merchandise. Pete owed $6.9 million and was losing $100,000 a month. Marcus informed Pete that in order to break even, he needed to sell 60 automobiles every month at a profit margin of $2,500 per car. The 20 cars on the property were parked because they were too costly to sell. Pete would need to add 100 additional items to his inventory, which would cost $1.5 million.
Lemonis agreed to pay Pete $3.5 million in exchange for a 50% ownership in the business. This, however, was a conditional offer. Pete would have to demolish the lounge, liquidate the current fleet, and rebrand the business. Pete was not pleased with what he had heard, particularly the bit about altering the company's name.
Pete invested more than money when he placed practically everything he possessed into Athans Motors. He'd poured his heart and soul into the company, and tearing down everything he'd constructed so far seemed like his dream was slipping away. He was hesitant to delegate any responsibility to the specialists who worked for him, in addition to establishing the lounge and stocking his favored class of automobiles.
Marcus had already met with Pete's accountant, Erica, who acknowledged that Pete kept all financial paperwork at his office. Pete's General Manager, Tony, said that Pete was a micromanager who wouldn't allow him the ability to operate independently without monitoring. Pete desired complete control over his company, but it was evident that his choices and managerial style were failing.
Pete was irritated when he noticed that the automobiles on the lot were being marked down too low for his satisfaction, and it was time to unload the current inventory. Because it wasn't Tony's money, he stated that he didn't trust his cousin Tony to sell the automobiles. Tony's patience had finally run out, and he resigned from his post. Pete would have to choose a new General Manager, ideally one who was not related to him and who had the authority to make his own judgments.
The remodeling went on. Marcus replaced the things in the lounge with auto accessories after selling them. A big re-opening was planned, along with the announcement of a new name: AutoMatch USA. Pete became enraged as a result of this, and he walked out. He wanted to get out of the contract at that time. Marcus, on the other hand, was up forward with him and told him that all of these adjustments were important to get the company back on track and successful.
Pete felt as if he was losing his identity as everything he had invested in the business was being modified or removed. Marcus felt your pain. He warned Pete that the process would be difficult, but that the ultimate result would be a lucrative company. Pete eventually agreed.
Today's Athans Motors / AutoMatch USA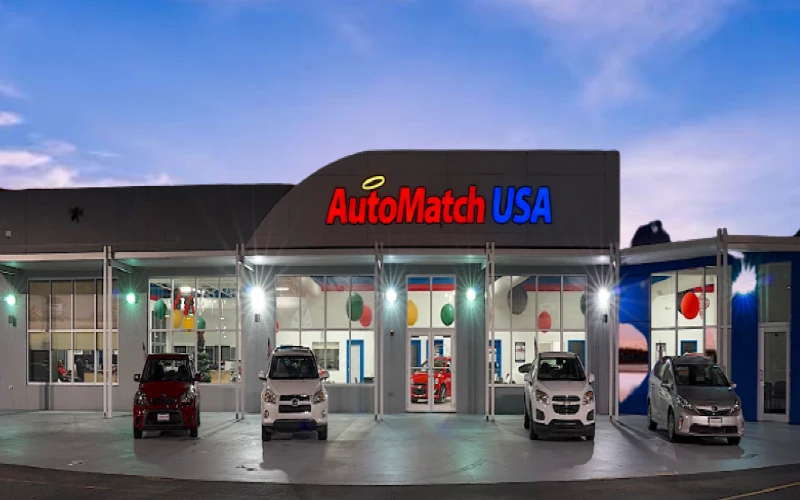 On the day of the big re-opening, AutoMatch USA made a $100,000 profit. Morale had improved in a short time, Pete was micromanaging less, and Marcus recruited a new General Manager with over 30 years of expertise in the business. The average monthly sales had risen to 90, and the company seemed to be on its path to profitability.
The suburban Chicago dealership, on the other hand, shuttered in the summer of 2016. Marcus said in a Forbes Magazine interview with Lemonis not long after the big re-opening that he should have urged Pete to pursue a different professional path. Pete was drawn to the industry's glitter, and he adored his vintage automobiles, but he couldn't devote himself to the labor — the effort that was necessary to keep the firm afloat. Marcus informed Pete that he was no longer employed by the firm.
However, it seems that Lemonis' commercial venture did not go as planned. He sold AutoMatch USA to EchoPark Automotive in 2018. If you put the URL for AutoMatch into your browser, it will take you to EchoPark.
By June 2020, it's almost hard to discover any sign of Pete Athans on social media, and Google only turns up an old LinkedIn page.
Pete, hopefully, has learned some great lessons from his relationship with Marcus Lemonis, including one of the most useful – and difficult – things life can teach you: enthusiasm alone isn't enough to operate a business.
Work is required in real enterprises.
Royal Pitch is not linked with Athans Motors, Auto Match USA, The Profit, or any of its companies, and the information presented in this article is only for educational purposes.
Visit the rest of the site for more articles.