Outsourcing itself means that some of the business processes of the company are transferred to other companies for execution. That is, it is a mutually beneficial cooperation of two companies, which allows one company to conduct full-fledged activity, and the other to receive income for the provision of specific services.
Outsourcing is also present in offshore companies. The difference between offshore IT outsourcing and standard outsourcing is only that the functions are entrusted to a company which is located at a certain geographical distance: in another city, country or continent.
What Are The Benefits Of Offshore Outsourcing?
Offshore IT outsourcing is the best option for optimizing company costs. It is used by many companies around the world, including large corporations with multi-million-dollar revenues.
Firstly, offshore IT outsourcing is an opportunity to save the company's money, thanks to different wages and lower tax rates. Also, it allows you to reduce production costs, because there is no need to maintain a permanent team of employees.
Secondly, it is a rational solution to the problem of implementing non-core business processes. A striking example is ordering software.
Thirdly, with offshore IT outsourcing it is possible to organize non-critical production tasks which require an unskilled workforce.
Also, Outsourcing Allows One To Improve The Quality Of Services Rendered By Attracting Foreign Specialists.
Types Of Offshore Outsourcing
There Are Three Varieties Of Outsourcing Depending On The Processes That Are Outsourced:
Software Creation;
Transfer Of Non-critical Business Processes, Which Require A Large Amount Of Unskilled Labor;
The Transfer Of Minor Infrastructure Support Tasks.
Quite Often, Offshore Outsourcing Is Used To Set Up Call Centers And Technical Support.
5 Myths About Offshore IT Outsourcing
Stereotypes are giving way to an urgent need. The current situation is making businesses look for alternative resources for operational and strategic tasks. Can offshore IT outsourcing become one of them?
During more than two years of the pandemic, the global IT industry has undergone a profound transformation, primarily regarding perception of the role of IT departments for business. It has become clear that while competitive struggle can still be won only based on reputation and customer loyalty, it is impossible to overcome challenges without advanced technology.
Against the backdrop of global changes, the role of IT in organizations is changing. Large, conservative companies have begun to perceive technology almost as much as startups — that is, to give it the role of a driver of change. And if before the pandemic, IT infrastructure, even for the most progressive business, was a kind of exoskeleton that determined its development, now it is already a nervous system, without which the company is not possible.
Companies are looking to accelerate their response to customer needs and competitors: moving to the cloud, developing hybrid operating models, deploying additional capacity for sharing, etc. At the same time, no one has canceled the routine that has traditionally been assigned to the IT department, as well as the tasks of integrating, implementing, and supporting new products.
Yes, the most conservative companies are reconsidering their attitude to outsourcing. Stereotypes are giving way to urgent need. In order not to lose in the race for technological changes in difficult staffing conditions, business bets on offshore IT outsourcing. 
For outsourcing to become an effective tool for business — regarding IT infrastructure optimization or digitalization tasks — it is important to clearly understand all the features of this phenomenon. As approaches to outsourcing continue to evolve, some old misconceptions are dispelled, but new illusions arise. 
Myth 1: Offshore It Outsourcing Is A Convenient Solution To Wait Until Everything Returns To The Pre-Crisis State
The changes that have occurred in global markets have shown that even if someone had illusions that the new rules of doing business would go along with the pandemic, it's time to abandon them.
The world has overcome cultural resistance to the remote format, which means it will continue to be part of our reality. Companies still need diversified channels of communication with customers and staff — with guaranteed resiliency and unlimited scalability.
Against this background, offshore IT outsourcing becomes more of an effective solution for adapting to changing conditions and transforming internal business processes to meet the demands of the new reality. 
Demands for infrastructure and application maintenance and development continue to grow, and requirements for competencies are changing so quickly that IT departments simply don't have time to expand their staff. Companies offering offshore outsourcing services are in a better position in this regard — they have managed to build the necessary pool of expertise and are ready to share their expertise for specific projects.
Myth 2: SaaS Makes Outsourcing Unnecessary
In fact, SaaS and IT outsourcing are closely related. SaaS is a great tool to protect the scalability of your projects, as well as reduce capital costs. However, most corporate users need help in the qualified management and development of such solutions.
Myth 3: Companies That Outsource IT Lose Their Best Staff
Outsourcing allows you to keep valuable employees and keep talent. After experience of remote work in a pandemic, the staff is not ready to go back to the 5/7 mode, while maintenance of IT infrastructure and user support requires exactly that. Also, the lack of interesting tasks is the most common reason for demotivation and the departure of strong professionals. 
Offshore IT outsourcing is an opportunity to concentrate on those activities which the key employees find significant for the business, thus increasing their involvement. Against the backdrop of the general trend toward conscious use of resources, including human resources, freeing highly skilled employees from routine will only strengthen your position as an employer.
Myth 4: Outsourcing Is Used By Those Who Want To Save Money
Optimization should not be confused with savings. Low rates for IT services is a cause for reflection. Speaking about the cost of outsourcing as a product, it is subject to external factors, like other services in this market. Therefore, it cannot go down without losing quality.
It is constant and fast access to the necessary pool of IT competencies. As digital transformation has proven to be a key driver of business growth, companies are willing to pay more for the necessary skills. The key function of IT outsourcing has changed from savings to speed and continuity of business processes.
Myth 5: IT Partner Must Be Located In The Region Of Operation
Before the COVID-19 pandemic, this was the case. Even big brands often preferred local IT service providers. After the introduction of quarantine restrictions, which in some regions turned into a lockdown, this approach confirmed its futility and danger to business. Offshore IT outsourcing will provide a single area of responsibility for an entire line of business at all points of presence, minimize risks, and guarantee the sustainability of the supply chain.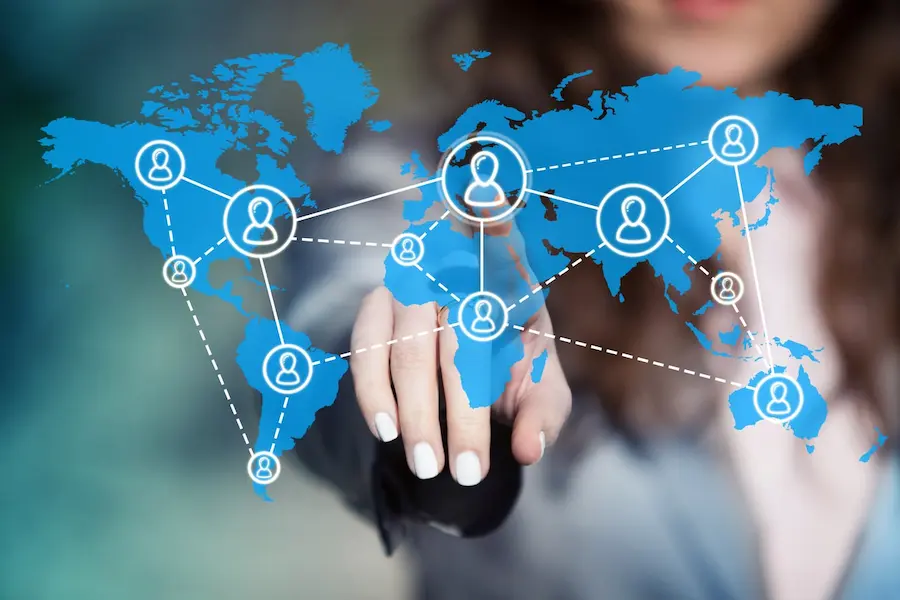 Conclusion
No matter how long the current crisis lasts, its impact on business will be felt for quite some time. The need for optimization, which most organizations began to implement in the previous two years, will only increase.
It is as impractical to maintain the IT-infrastructure and be engaged in creation and implementation of new solutions only by own forces as to buy your own plane to send your employees on a business trip.
Offshore IT outsourcing is a rational choice for an executive who cares about cost optimization and the well-being of his company. The benefits of outsourcing make it popular with small, medium and large businesses.