If you need real professionals, then use the services of a special agency that will provide you with them. But you need to understand that the hiring strategy will be different from what you might use to hire your own freelancers or in-house developers. Dedicated employees differ from full-time developers because you hire them to work on a specific project.
This will be a certain period of time when they work on a permanent basis. When the project is completed, the cooperation with such employees is terminated. This is very beneficial for many companies that do not want to spend money on official employment, social benefits, rent of premises, purchase of office equipment, and other working moments.
3 Steps to Hire a Dedicated Developer
At first, it seems that hiring a dedicated employee is easier than conducting difficult interviews to fill your company's staff. But this is not so; here, we are talking about narrow focus, that is, the search for a developer for a specific task in a specific project. And there should be much more requirements. So let's look at the three main steps to hire dedicated developer.
1. Make a list of potential clients
The modern IT industry offers thousands of agencies that offer specialized teams of software development professionals. According to the latest data, there are more than 17,000 such companies, so it is difficult for you to make a choice, but there are plenty to choose from. Sort from them those that are more suitable for the direction of your project. Among the selection criteria can also be company service, region, hourly rate, the number of successfully completed orders, and so on. Choose a few companies and find out what methods, technologies, and approaches they use.
2. Get proof of the company's credibility
You need to know that the company provides quality employees, so you need guarantees. These can be reviews of customers who have already hired employees and were satisfied or unsatisfied. Many companies have a testimonials section on their websites. There are also virtual platforms that show the real rating of various agencies (for example, on Upwork). Find out how successfully this or that company coped with the project as close as possible to yours.
3. Contact the company and discuss the details of the cooperation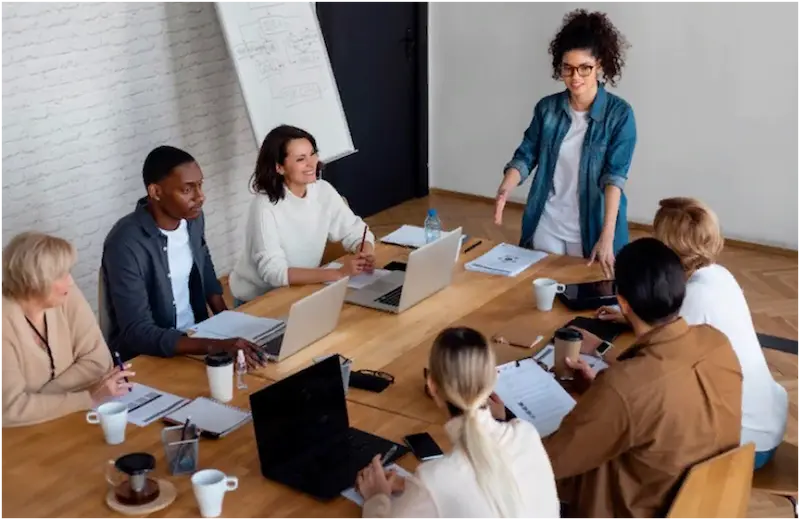 The upside is that you don't need to communicate with each dedicated developer separately; you only discuss the details of the work with a company representative. Tell them about your project, discuss your requirements, negotiate deadlines, conclude a contract, and get the necessary number of dedicated employees. The representative of the outsourcing agency gives you an employee or a development team that is already familiar with the project and ready to work.
Hiring a dedicated employee is not that easy, and you need to do some research to find a reliable company. But you get experienced and qualified developers who will be focused on the implementation of your project and will not be distracted by other things.