The Basics Veggie Mama: Shark Tank Updates The Basics Veggie Mama: Shark Tank Updates
Teresa and Robert Fraijo are the owners.
$75,000 (with 15% equity) is the asking price.
Final Offer: $75,000 for a 20% stake in the company.
Mark Cuban, the Shark Who Took The Bait
Season/Episode: Episode 5 of Season 5
Final Offer: $75,000 for a 20% stake in the company.
Before Shark Tank, there was Veggie Mama.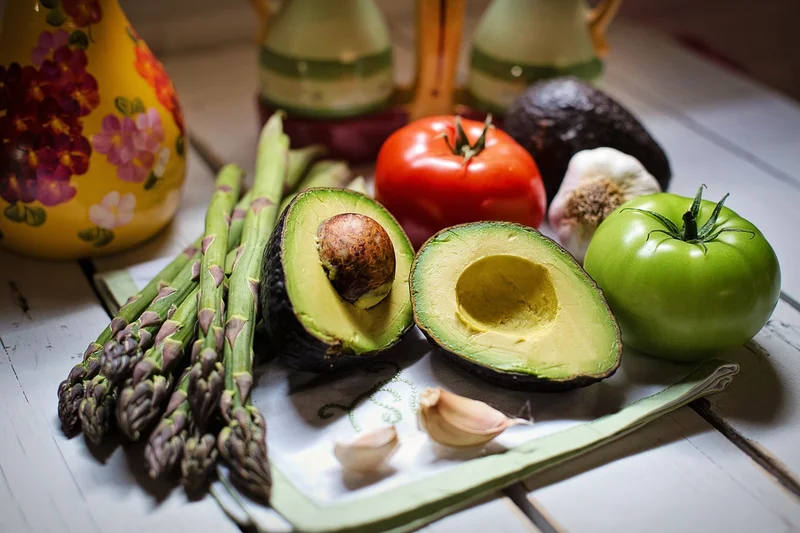 Teresa and Robert Fraijo have two small children and are married. They're bringing their healthy alternative to frozen dessert pops to the Shark Tank in Laguna Niguel, California, in the hopes that the sharks will bite.
The couple, like other parents, has struggled to persuade their children to eat a good, balanced diet since they dislike vegetables. Teresa discovered that if she hid veggies in fruit smoothies, the kids would eat them without noticing. She continued to experiment, turning the smoothies into frozen pops, and had her "aha" moment when she realized she could make a company out of it.
Her spouse agreed, and he took a leave of absence from law school to assist with the endeavor. The Fraios were so enthusiastic about their new business that they sold nearly all of their belongings – including Teresa's wedding ring diamond – and borrowed the remainder from friends and relatives.
On Shark Tank, Veggie Mama
Teresa and Robert onto the stage introduced themselves and started pitching their answer for dealing with fussy eaters — both children and spouses. Teresa informed the sharks that she had discovered a method to smuggle nutrition into colorful and delicious frozen pops that were gluten-free, dairy-free, vegan-friendly, and had no artificial flavors, colors, or preservatives. All-natural agave nectar was used to sweeten the pops. Their offer was $75,000 in return for 15% ownership of their company.
The Fraijos handed the pops to the sharks, who all looked astonished at how delicious they tasted. Carrot Berry, Citrus Cucumber, and Sweet Potato Pie were among the flavors available.
Kevin was curious about the cost of the pops, given the high cost of agave nectar, and Robert Herjavec wanted to know how much the wholesalers paid for it. Each box of 6 pops cost $1.10 to produce, according to Robert Fraijo, and they sold them for $2.25 per package to wholesalers and distributors.
When Kevin inquired about their sales figures, Robert Fraijo said that they had earned $30,000 in the previous few weeks. Teresa said that they had Whole Foods distribution and had just been taken up by Sprouts Farmers Markets — in all 160 of their sites.
Robert Herjavec was intrigued by their histories and the development of the concept. Teresa said that her husband was a law student and that she was a stay-at-home mother. All of the other mothers wanted to know her secret when she found out how to convince the kids to eat healthily. She informed the mothers that she prepared her kid's green smoothies at home, but many of them felt it was too much effort. Teresa and her husband devised a strategy to bring their pops to market in order to make it simple and quick for mothers to give their children nutritious snacks. Her husband, Robert, was more interested in establishing a company than attending law school, so he quit out while continuing to work outside the house.
Robert Herjavec inquired about the manufacturing process. What method was used to create the product? How big was the room? I'm not sure how much more could be done. Teresa informed him that now that they had leased a building in southern California, they have more space for manufacturing.
Mark was curious as to how much money they had put in so far. Teresa informed him that they had put $30,000 of their own money into the business and borrowed $110,000 from relatives and friends. So that's a total of $140,000.
Robert Herjavec was perplexed as to who was in charge of the equipment. They were, according to the Fraijos. Kevin then asked Robert Fraijo a question. "How much do you make at your current job?" $67,000, according to Robert Fraijo. Robert Fraijo replied, "Absolutely," when Kevin inquired whether he could purchase him as an employee for $67,000.
Mark chimed in. He despised the frozen food industry and believed that expanding their product nationally would be too costly. He didn't believe the Fraijos were up to the task, and he didn't think he was either. He was no longer among us.
Barbara was the next to speak. She informed the couple that they are diametrically opposed to the other food business partners with whom she collaborates. While the Fraijos had $140,000 in cash and $30,000 in sales, her partners had the exact opposite situation. Their numbers frightened her, so she left as well.
Kevin was all set to strike a deal. He would pay the Fraijos $75,000 in exchange for a 50-cent royalty on each unit sold until he had recouped his original investment. The royalties would then be reduced to 25 cents per unit. He said that this is how he has arranged previous food transactions and that he has had a lot of success with it.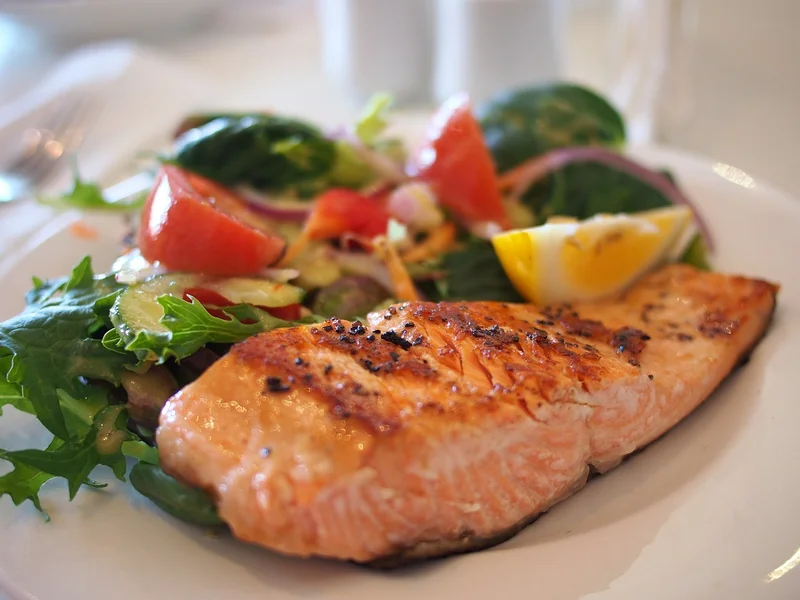 "You want half of whatever they make?" Robert Herjavec asked. Kevin said that it would be a transitory situation, perhaps lasting just a few months. Robert, on the other hand, was ready to make his offer. He said that no other product was comparable to theirs, but that $75,000 would likely be insufficient to get it off the ground. He offered $75,000 in exchange for 25% ownership and promised to pay another $75,000 if Robert Fraijo agreed to work full-time for the company in the following 6-12 months. So, for a total of $150,000, he was giving 25%.
Lori, on the other hand, wanted in. She was enamored with the idea and would pay $75,000 for a 20% stake – plus additional cash if necessary once things were up and running. She could get their goods into the finest shops thanks to her contacts.
The following events sparked a bidding war amongst the sharks. Kevin returned and said that he wants to change his offer in order to hire Robert Fraijo full-time. He would match Robert Herjavec's $150,000 offer, but he would not seek any ownership in the business. He just required 50 cents per unit until he recouped his $150,000, after which the royalty would be reduced to 25 cents per unit. Lori was negotiating a side deal with Robert Herjavec while Kevin was chatting.
Lori stated that she wanted to liven things up as well since Kevin did. Lori and Robert Herjavec would team up and give the Fraijos $75,000 upfront, followed by another $75,000 when Robert Fraijo was ready to return full-time. Because the Fraijos were receiving the benefit of two sharks rather than just one, they would get 20% ownership and a royalty of 20 cents per unit. "Now you have to give up royalties and equity," Kevin retorted vehemently.
Mark stepped in at that point. He essentially informed the Fraijos that they were fools for not accepting a contract when royalties were not involved. Barbara had a few things to add as well. She informed the Fraijos that they had received two bids and were now in a strong position to negotiate. They should think about it for a while and then return.
The other sharks were not pleased when Barbara butted in after the Fraijos left the platform to speak. However, she felt as though they were taking advantage of the marriage by bringing up the subject of royalties.
When the Fraijos returned, they acknowledged that the 20-cent royalty was not appealing to them. Their total investment was $75,000, plus another $75,000 when Robert returned to the company, for a total of $25,000 and 20% ownership. There are no royalties. However, Robert Herjavec insisted on keeping the royalty since the Fraijos would profit from dealing with two sharks.
"The 20-cent royalty coming ahead is 10% of everything they sell," Barbara interjected. Barbara appeared to irritate Robert Herjavec. Barbara replied she may come back in since she was becoming irritated when he inquired whether she was coming back in. Robert Herjavec then advised the Fraijos not to accept counsel from someone who isn't even making an offer, while Barbara was attempting to get Mark to partner with her and negotiate a transaction as he was speaking. Mark said that he would not be interested in performing the job, while Barbara stated that she would. Mark agreed and offered the Fraijos $75,000 in exchange for a 20% stake in the company. There are no royalties. The Fraijos consented, and the transaction was completed.
After Shark Tank, Veggie Mama
In 2005, the Fraijos made an appearance on Shark Tank. For the business, a lot has changed since then.
Veggie Mama Garden Pops are no longer available in shops, and the company's logo has been changed, as well as the product range. The business sells vitamins and cleaning items with "the same health principles and values we begged to offer when we first started Veggie Mama," according to the website.
Their supplement is a powdered plant-based supplement. You may add a scoop to your smoothie or use it in one of the recipes on their website. Garden Power is a powdered supplement that comes in two flavors and claims to help with three things: energy, digestion, and immunity. The business says that its product may aid in weight loss, detoxification, and mental and physical transformation. On the website, there are no testimonials.
Veggie Mama also offers 3-day, 10-day, and 21-day cleanses. If you miss the original Garden Pops, they provide a recipe on their website that you may try at home.
The market for nutritional supplements is very congested. The Fraijos are still in business, which is commendable, but they aren't doing anything to market the brand. Their Instagram account has just around 2,200 followers, and their most recent post came in July 2018. The business has even fewer Twitter followers and no Facebook page. It's difficult to see how they'll be able to stay in business in the face of such intense competition in the nutritional supplement industry. It's obvious that the sharks who shook hands in the transaction no longer back them.
The material in this post is given only for educational purposes; Royal Pitch is not connected with Veggie Mama, SharkTank, or any of its subsidiaries.
Visit the rest of the site for more articles.