Christina Stembel is an Indiana country girl who revolutionized the floral business. She devised a novel methodology that sped up the process by introducing a fresh flower arrangement every day. Christina grew up on a farm in rural Indiana, admiring American farmers and recognizing the amount of effort it takes to succeed.
Christina worked hard to start Farmgirl Flowers, drawing inspiration from local farmers and merchants. Customers no longer had to worry about how to arrange the flowers they had bought. Every day, Christina prepared a different flower arrangement. The technique relieved the buyer's worry and considerably decreased waste.
Farmgirl Flowers sourced all of their flowers from American growers. Christina was committed to supporting the rural areas in which she grew up and ensuring that her clients received the freshest produce at the greatest pricing.
Christina wanted to take Farmgirl Flowers to the next level since the business was solid and increasing. She went to Marcus Lemonis and The Profit to assess the company's growth and determine what it would take to maintain the upward trend.
On The Profit, A Farmgirl Flowers
Episode 20 Of Season 3 Of The Profit
Marcus was ecstatic to meet Christina in San Francisco, where Farmgirl Flowers is headquartered. He admired her and admired the company concept she had put in place. The flower industry is a broad, competitive sector dominated by major corporations with a strong presence and well-known brands. Farmgirl Flowers has seen success and expansion, and Christina is continuously looking for new methods to keep and expand a piece of the billion-dollar pie.
Marcus realizes right on that Christina operates a very tight and efficient store. Her personnel put in long hours with a clear goal in mind and follow a structured approach.
Christina and her colleagues know precisely how much of each sort of material will be required on any given day because of the unique presentation of presenting just one flower arrangement each day. When compared to typical flower shops, which may create up to 40% waste, our system produces just 1% waste, resulting in huge savings on a regular basis. Operational expenses are also reduced by just offering one arrangement each day. These savings are passed on to Christina's consumers, who are eager to see her next invention.
Farmgirl Flowers is a West Coast company that ships all around the United States. Customers on the East Coast will see a large rise in their expenses due to shipping fees. A new distribution centre would help to minimise transportation costs, but getting one up and running would require a significant investment. Farmgirl Flowers' website also needed to be redesigned to make it simpler for consumers to browse and buy products.
Christina has discovered that being a woman has made it more difficult for her to get funds to develop her company, as investors are significantly less likely to take her seriously than their male colleagues. Finding real investors who would trust her judgment, work ethic, and company strategy has been a constant battle. Someone had really advised that Christina Stembel bring her spouse to negotiate investment transactions, which may have been the very worst advice to give her. She has invested all she has into properly establishing her company, with an emphasis on enabling women to flourish in a male-dominated industry.
In fact, she was reluctant to even contact Marcus at first since she didn't want a male to be the one to salvage her company. Farmgirl Flowers, unfortunately, found herself $800,000 in debt and needed assistance. Marcus said that he could assist her with her debt, but that they would have to reach an arrangement first.
Marcus and Christina sit together in an attempt to reach an agreement. Christina attacks Marcus with vigor, and he is not pleased with the way she is treating him. He doesn't appear to be able to communicate how much he cares about her company and its success to her. Marcus believes he can assist Farmgirl Flowers with business operations, and believes Christina is only looking for money to work with. She is seeking $1 million in return for a 5% stake in the company. Marcus takes a moment to digest the offer before countering with a $1 million offer for 25% of Farmgirl Flowers. Christina has said that she is only prepared to go up to 7.5 percent.
Marcus believes Christina does not comprehend what he has to give or what he can do for her company, despite the fact that he admires Christina's work and believes Farmgirl Flowers has a bright future. He makes one more pitch, asking for $20,000 in stock in the company and a $500,000 credit. Christina maintains her resolve, and the two walk away without reaching an agreement.
After The Profit, The Farmgirl Blooms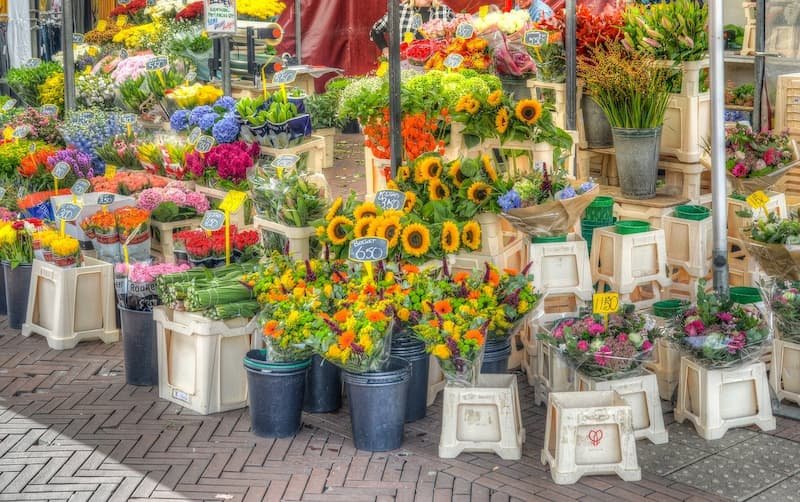 Despite her inability to reach an agreement with Marcus, Christina has made significant progress with Farmgirl Flowers, and her company has continued to expand and flourish. Farmgirl Flowers is already earning millions of dollars in revenue each year, and she believes it is on its path to being a $1 billion company. Every day, Farmgirl Flowers distributes hundreds of floral bouquets throughout the country, and Christina employs over 100 people.
Christina has stayed true to her values and is proud of the kind of company she has built. Farmgirl Flowers continues to utilize only flowers cultivated in the United States and adheres to the highest ethical standards. Christina is committed to assisting farmers that pay living wages and provide medical benefits to their workers while avoiding the use of pesticides that are potentially detrimental to the environment.
Customers may now search for daily arrangements in their region by entering their zip codes on the Farmgirl Flowers website. Customers may purchase Farmgirl Flowers arrangements from anywhere in the lower 48 states, while local orders in San Francisco are delivered by bike and messengers.
Disclaimer: This post is for informative purposes only; Royal Pitch is not linked with Farmgirl Flowers, The Profit, or any of its subsidiaries.
Visit the rest of the site for more articles.