Melissa Hinnant of Austin, Texas, was expecting her and her husband, Rick's first child a few years ago. Melissa was placed on bed rest five months into her pregnancy due to complications. With all of her newly discovered spare time, she began crocheting a baby blanket. Melissa delivered the couple's kid prematurely two weeks later, and the baby was stillborn.
Melissa continued to embroider while healing, and her first pair of lacy leg warmers, which would ultimately become the Grace and Lace collection, were finished approximately a year later. People were begging for their own set, and she got a lot of attention right away. Strangers approached her and inquired about where they might get a pair. She and Rick started an internet shop and made an incredible $850,000 in their first year.
Rick had the brilliant idea to try out for Shark Tank, which Melissa felt was insane. The pair was booked and prepared their presentations for the panel after multiple attempts and the assistance of an inside source.
On Shark Tank, Grace And Lace
In the Tank, the Hinannts asked for a $175,000 investment in return for a 10% stake in Grace and Lace.
In recent years, boots have become a staple of women's footwear. Melissa Hinnant describes to the Sharks how Grace and Lace elevate the generally basic and monotonous socks that women wear beneath their boots, and how she came up with the idea during a very trying time in her family's life.
Barb wanted to go straight to the figures after the Sharks heard a little about Grace and Lace's origins and questioned how sales had been so far in the early phases of their company. Grace & Lace had made roughly $1.22 million in sales up to the time of recording, which piqued the panel's curiosity.
Melissa claims that internet sales accounted for 90% of their income. By exploiting the advantages of social media advertising, they had gained access to over 230 establishments. She maintains that they have never paid for their product's promotion. After receiving the No. 1 pinning on Pinterest, the Facebook page now has over 34,000 fans, which helped to increase sales early on.
Cotton is used to make Grace and Lace socks, which Barb describes as "as delicate as silk." Each pair costs $5-$10 to create and costs $34 to sell. Barb and Kevin both express their admiration for the Hinnants and their work. Melissa informs them that their profit is around $35,000.
Lori enjoys the product and tells Melisa how proud she is that they were able to build this specialized business from the ground up in such a short period of time. Grace & Lace, on the other hand, is not her kind of product category and she does not believe it is worth investing in. Lori is the first Shark to withdraw from the competition.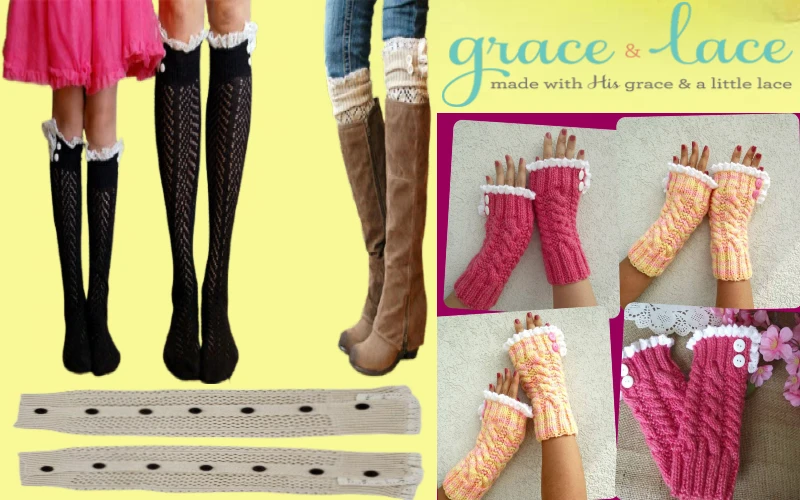 Rick informs Robert that the money from the investment would be used to find a strategic partner for the company. Grace and Lace got an email from huge store Nordstrom two weeks after selling their first pair, asking whether they could make 30,000 to 50,000 pairs of knitted socks and needed a partner to help them build and execute a business strategy. Rick believes a prospective agreement with Nordstrom might be worth $5 to $10 million, and he expects the Sharks to help him close deals worth more than $100 million.
Barb believes the pair is exaggerating Grace and Lace's potential. She makes an $87,500 offer in exchange for a 5% share in the company, but only another Shark on the panel is willing to match it. Kevin makes his own offer, paying the Hinnants $175,000 in return for 20% ownership in the Grace and Lace, which will be reduced to 10% after the investment is paid off.
Based on the sales thus far, Robert agrees that they need a partner. He makes an offer of $175,000 plus a flat 10% share, which is exactly what the couple had requested. Before they heard from Mark, he urged the pair for a response to his offer.
Robert stated he was no longer interested and pulled out when Rick asked if he could discuss it with Melissa first.
Mark instantly makes the same proposal and adds that he wants a response right now or he'll be gone as well. Rick requests some quiet time with his wife to talk things over, but Mark stresses that any indecisiveness would harm the company. Barb adds that she's revising her offer to $175,000 with 10% ownership, but that half of the money would have to come from a line of credit.
Grace and Lace's proprietors accept Barb's offer, leaving the Tank with a good contract and a bright future for themselves and their handmade socks.
What Happened To Them? After Shark Tank, Grace, And Lace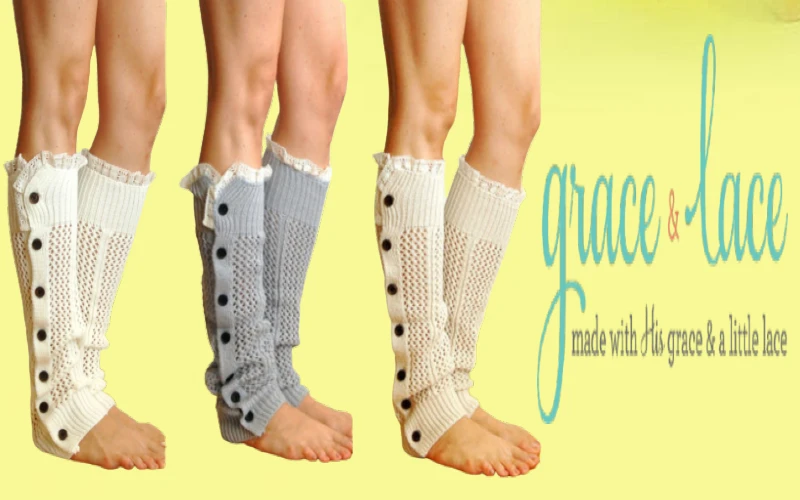 Grace and Lace's sales increased to over $1 million five days following their Shark Tank debut. The company soon expanded into a larger building and employed more employees.
Melissa and Rick were featured in a follow-up show a few years later when they reported sales of over $6.5 million, which quickly increased to $15 million. They've used their newly obtained fortune to build orphanages in India, where they've taken in 100 orphans, and they're using the revenues from their businesses to improve the lives of these youngsters in need. In Nepal, they have also established a "Freedom Home."
Women have received a beautiful and comfy boot sock as a result of their personal sorrow, while also trying to ensure their future and make the world a better place.
Their website now has a huge selection of fashion and gift ideas. Their Facebook page, which displays their newest items and designs, has over 265,000 followers.
The material in this article is offered only for educational purposes; Royal Pitch is not linked with Grace and Lace, Shark Tank, or any of its subsidiaries.
Visit the rest of the site for more articles.