During their undergraduate years in Salt Lake City, Utah, Dallas Robinson and Mike Buonomo became friends. Dallas conceived the concept for a multi-flavor lip balm when he was younger. They discovered a group of chemists who collaborated with them to develop tastes that complimented one other. The two seemed like improbable lip balm entrepreneurs, but their product had unquestionable promise and a romantic allure.
Dallas and Mike believed Kisstixx had progressed as far as their business expertise and financial resources would allow. They were all set to swallow their pride and join the Shark Tank to see if they could take their company to the next level.
On Shark Tank, Kisstixx
Season 3 Episode 7 Of Shark Tank
The college friends grabbed the platform and asked for $200,000 in return for a 20% stake in their company.
Kisstixx comes with two lip balm scents that, when mingled during a kiss, generate a chemical reaction. They served strawberry daiquiri and pina colada samples, which when mixed together became Miami Vice. Peaches and cream and raspberry lemonade were among the other settings.
Dallas set up a completely functional kissing booth on stage, complete with two seats and a Kisstixx sample table. Barb and Kevin were unwillingly welcomed to the stage and joined the duo. Kevin, being Kevin, declared to the whole room that he hoped Barb's kiss didn't turn him to stone.
The remainder of the panel began raising chants as the two of them were reluctant and humiliated. "Kiss, kiss, kiss!" exclaims the narrator. Kevin grumbled something about wanting to test things out. Barb leaned forward with her eyes closed, her lips pursed. Kevin took a step forward and wrapped his arms around her. Kevin was chastised by Robert, who warned him not to grasp her. Barb buried her head in her hands as she became more ashamed by the second.
For the chemical reaction to occur, Dallas advised them to hold the kiss for at least a couple of seconds. Finally, they kissed and held it till it was unpleasant for everyone. The sight of his fellow Sharks locking lips shocked Daymond significantly. Kevin said that it was really nice and that the taste was shifting.
Dallas inquired as to if any of the Sharks were impressed with the relationship and might consider investing. Kisstixx had made $800,000 in sales in the year leading up to the filming. They were actively working with Walgreens to bring Kisstixx to 7,500 locations throughout the nation, with a $540,000 order in the works.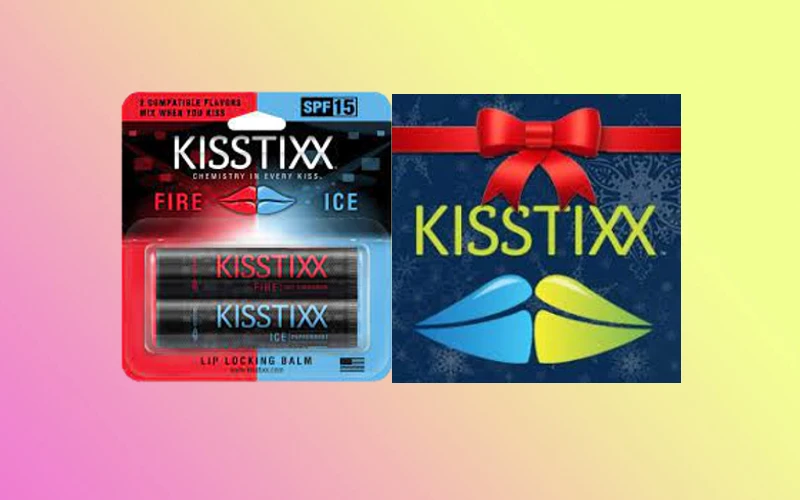 The cost of producing Kisstixx varies depending on the amount of the order, ranging from 85 cents to $2 for each pair of tubes, with wholesale at $3 per unit. The kit costs $5.95 at the recommended retail price. The one Walgreens order would bring in $337,000 in income. The majority of Kisstixx's revenues were coming from online purchases at the time, however, the company had over 100 locations and had just struck a contract to bring Kisstixx into 500 grocery shops. They wanted to try other kiss-and-match goods, such as a breath spray, Dallas stated.
Barb was the first to go because she had a gut sense it wasn't right for her, but she allowed for the possibility that kissing Kevin had impacted her choice. Kevin enjoyed Dallas and Mike's presentation, but he didn't agree with the million-dollar value for Kisstixx that they offered. He, too, was absent. Kevin was relieved that he had not turned to stone, but he wondered whether the fact that the only two people who had tried the product were the first to walk out had any significance.
Robert was undecided and needed to be persuaded. Dallas informed him that he and his college mate had the work ethic and enthusiasm to complete the project, as well as the intelligence to listen to other specialists who were eager to contribute and provide advice and direction. They'd already put in a lot of effort to establish a strong foundation that would allow them to develop and flourish. Mark was curious as to what they planned to accomplish with the investment funds. The majority of the funds would be used to fulfill Walgreens orders, with the remainder going toward marketing and distribution. Mark agreed that the company's value was too high, despite being pleased with them and their product. He offered them $200,000 in exchange for a 40% share in Kisstixx. He promised that if their inventory expanded, he would fund it without requiring them to give up any more stock.
Daymond confessed it was a better bargain than he had anticipated, and he left. While Robert wished he could have snatched Kisstixx from under Mark's feet, he too thought it was a good bargain that he couldn't beat, and Robert, too, was out.
Dallas and Mike had to make a choice, according to Mark. He was the lone Shark with a contract on the table, but it wasn't going to last. Kisstixx's owners consented to the arrangement without hesitation.
What Happened To Them? After Shark Tank, Kisstixx
After Dallas and Mike were featured on Shark Tank, Kisstixx was flooded with orders. They took advantage of the increased awareness right away, landing partnerships with major shops like Harmon, Kmart, and Kroger's food store
Unfortunately, the relationship was short-lived.
Kisstixx is not available for purchase online or in shops as of this writing, except on eBay. They don't have a functioning website, and their Facebook page is inactive — the most recent post is from 2016.
Dallas and Mike have both used what they learned at Kisstixx to acquire excellent high management roles in thriving businesses. The Baked Bear, a Utah ice cream shop specializing in ice cream sandwiches, is co-owned by Dallas and four other co-owners. Mike is the creator and CEO of Wise Home Solutions in Draper, Utah, which provides smart home security.
Disclaimer: This material is for informative purposes only; Royal Pitch is not linked with Kisstixx, Shark Tank, or any of its subsidiaries.
Visit the rest of the site for more articles.