The Milk Snob Company Is A Subsidiary Of The Basics Company
Car Seat Cover/Breastfeeding Bib In A 5-In-1 Design
Melanie Disbrow Is The Proprietor
The Asking Price Is $125,000 For A 5% Interest Rate
Final Agreement: $150,000 For 10%
Lori Greiner, The Shark Who Took The Bait
A New Mother's Brilliant Invention
Season/Episode: Episode 8 Of Season 8
Melanie Disbrow was born and raised in Allen, Texas. Milk Snob, her firm, is the type of fantastically innovative, versatile magic that only a new mom who hasn't slept in six months could concoct.
She's looking for $125,000 in return for a 5% ownership stake in Milk Snob. The Milk Snob is an excellent accessory for new mothers. While breastfeeding her first kid, she recognized a gap in the market when she learned that most traditional blanket and canopy car seat coverings didn't stay put. Her children would tug on them or flee and get disoriented. The Milk Snob cover is compatible with any infant car seat, is breathable, and can be lifted or removed at any moment to check on your child. The product's true brilliance lies in its versatile capabilities. It may also be used as a nursing sweater. For new parents all around the globe, the Milk Snob cover has become a must-have.
Bright flower motifs and adorable, fashionable striped designs adorn the covers, which are both lovely.
Calculating The Facts
While Melanie Distributes Cover Samples, Kevin Examines The Company's Financial Records
$1.2 Million In Sales Over 18 Months, Including $800,000 In The Final Five Months
Only Social Media And Word-Of-Mouth Advertising Are Used In This Campaign
The Retail Price Per Unit Is $36.
Production Costs: $7.60
78.89 Percent Profit Margins
The sharks are curious about her expertise in media or digital marketing, given the product's tremendous social media success. Melanie's background is in photography, as she admits. She's a military wife who married her spouse and moved to the United States from Germany.
Chris, a guest shark, comments, "This is one of the most successful enterprises I've ever seen." He's curious as to why she's even here, given her accomplishments.
She adds, pleasantly, "I'm here because I look up to you guys." "I'm terrible in front of groups, and I had to work hard simply to meet you." I've been contacted by larger retail outlets, and I'm looking for a fantastic partner."
The Auction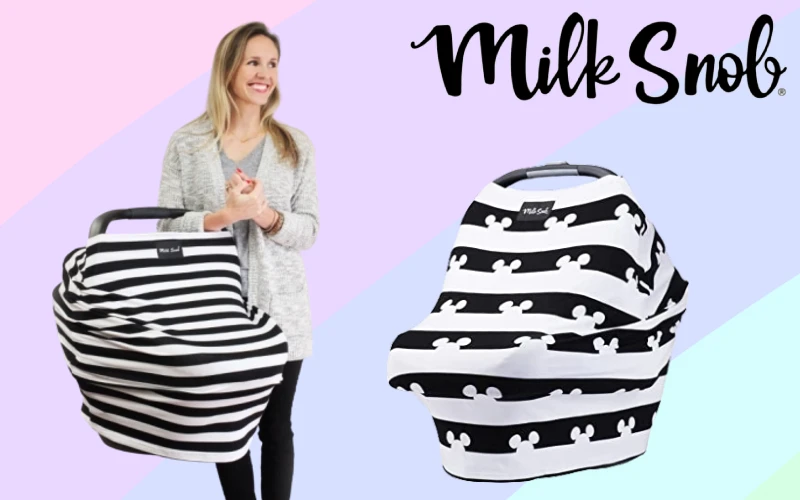 Melanie's sales stats amaze the sharks, and Melanie's creative idea entices them all. Chris is the first to make an offer: $125 for 8% ownership, which is somewhat more than her first asking.
From Across The Room, Mark Cuban Exclaims, "Say Yes!"
Chris reveals, "My wife is my investment partner." "While parenting our three girls together, we work from home. This offer's sole stipulation is that I get to take a few of them home with me tonight. "Because I'm in desperate need of them right now."
Mark Cuban withdraws at this moment. He adds, "I believe that's a fantastic deal." He's well aware that he won't be able to match that.
Lori is the next to make a bid – $125,000 for 10% – and adds that she's seeking more ownership since the value of her QVC marketing channels alone is worth at least an additional 2%.
Kevin comes in with an unexpected offer and raises the stakes to $150,000 for 10%.
Lori pulls out, clearing the deck, and Melanie is left with three solid options.
Lori and Chris decide to team up and negotiate a joint arrangement to fight against Kevin's offer after some tense discussions – but Chris is put off by Melanie's lack of negotiating skills and quits out.
Lori, you were really my first choice," she explains. "I'd be delighted to take up your offer."
Final Agreement: $150,000 For 10%
What Happened To Them?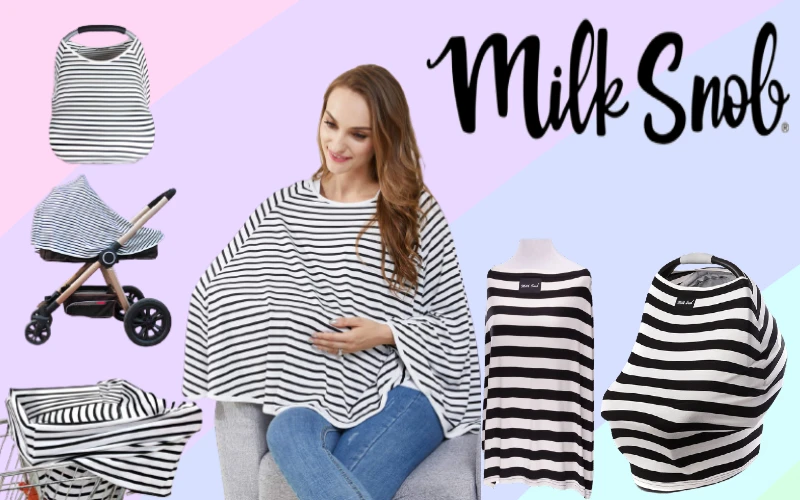 Milk Snob, like other companies featured on Shark Tank, had a big increase in sales and popularity immediately after the episode aired.
The Milk Snob website has a sleek, high-end boutique design and displays a completely extended product range of lovely, useful items. In addition to the wildly successful 5-in-1 original cover, the company also provides the following:
Milk Snob Nest ($28) is a baby lounge cushion that comes in a variety of hues ranging from Herringbone to French Floral.
Hats & Gowns – lovely, boutique baby clothes in a variety of designs and colors.
Blankets, crib sheets, wraps, swaddles, and coverings for the modern nursery
Themes from Disney, Star Wars, and Sesame Street products
Milk Snob has been published in a wide variety of digital and print media outlets, including BuzzFeed, Parents magazine, US Weekly, and USA Today, to name a few.
Milk Snob seems to be doing well in today's market. Melanie's bold risk-taking, entrepreneurial energy, and parental resourcefulness all paid off big time.
But Don't Take It From Royal Pitch. Melanie, In Her Own Words:
"Have faith in yourself and don't be scared to take chances!" You can believe you're not very good at something, but you'd be shocked if you tried something completely different."
Disclaimer: This post is for informative purposes only; Royal Pitch is not linked with Milk Snob, Shark Tank, or any of its subsidiaries.
Visit the rest of the site for more articles.