Do you want to build your dream house by the beach? Imagine waking up to the sound of the waves hitting the shore and that fresh air filling your lungs. Without a doubt, it's the perfect way to detach from the hectic city life and get some much-needed rest. It's like your own private retreat, a sanctuary away from all the hustle and bustle of the big city.
As appealing as that sounds, building a beach house doesn't happen overnight. You need to take into account a lot of factors – from the location to the type of materials you'll use. But one of the most important things to consider is your floor plan. Nowadays, a lot of people opt for modular beach house floor plans as the most convenient solution.
Why Go Modular?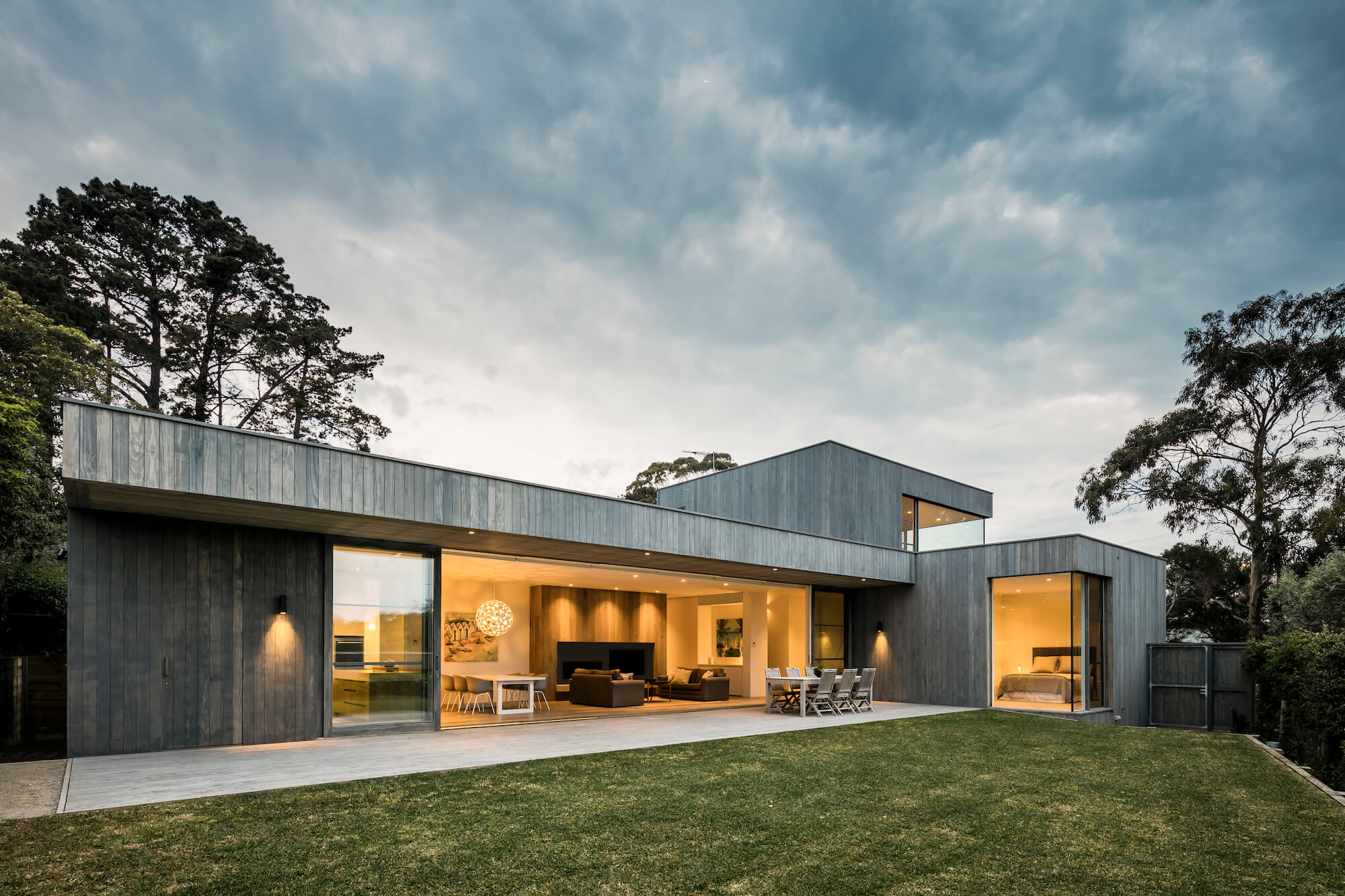 Modular housing has become increasingly popular in recent years due to its many benefits. For one, it's a lot more affordable than traditional stick-built homes. This is mainly because the construction process happens much more efficiently and results in less waste.
Modular houses are also much faster to construct since the units are built in controlled environments such as factories and then assembled on-site. This is perfect if you're working with a tight timeline and can't afford any delays or interruptions because of the weather.
Another advantage of modular homes is that they're much easier to customise. If you have specific ideas in mind for your beach house, you can simply talk to the construction workers and architects to help you turn your modular beach house into a dream-come-true getaway.
What Are Popular Beach Floor Design Plans?
When it comes to beach houses, there's no one-size-fits-all floor plan. The design will depend on factors such as the size of your lot, the climate in your area, and of course, your personal preferences. However, there are some popular beach floor designs that you might want to draw inspiration from. 
Merricks Beach House
The Merricks Beach House is a popular choice for those who want a classic beach house design. It features an open floor plan with plenty of windows to let in natural light and take advantage of the stunning views. It offers the perfect balance between indoor and outdoor living, with a spacious deck for entertaining up to 14 guests.
The rooms are linked together through a series of tiered decks, providing easy access to the different areas of the house. This clever design also allows for privacy when needed, as each room has its own separate space.
And lastly, the stunning Chiminee Philippe fireplace adds a quaint and rustic feel to the place, turning it into a cosy space for everyone to enjoy.
Point Leo Beach House
The Pont Leo Beach House is perfect for those who want a more modern take on the classic beach house design. It features a sleek and minimalist design with clean lines and a neutral colour palette. The focus of the design is on functionality and simplicity, making it the perfect place to relax and unwind.
Despite its more contemporary twist, the Pont Leo Beach House still retains the classic beach house feel with its use of natural materials and earthy tones. As a result, it blends in seamlessly with its seaside surroundings.
Barwon Heads Holiday Home
This particular design features a spacious outdoor entertaining area, making it the perfect space for spending some quality time with friends and family. Whether you're preparing some delicious meals or simply basking in the sunlight, the home's outdoor space will surely become one of your favourite places.
But that's not all – the indoor area is just as impressive as its outdoor counterpart. The living and dining areas flow seamlessly into one another, with the kitchen acting as the focal point of the house. The large windows also let in plenty of natural light, brightening up the space and giving it a warm and inviting feel.
Portsea Beach House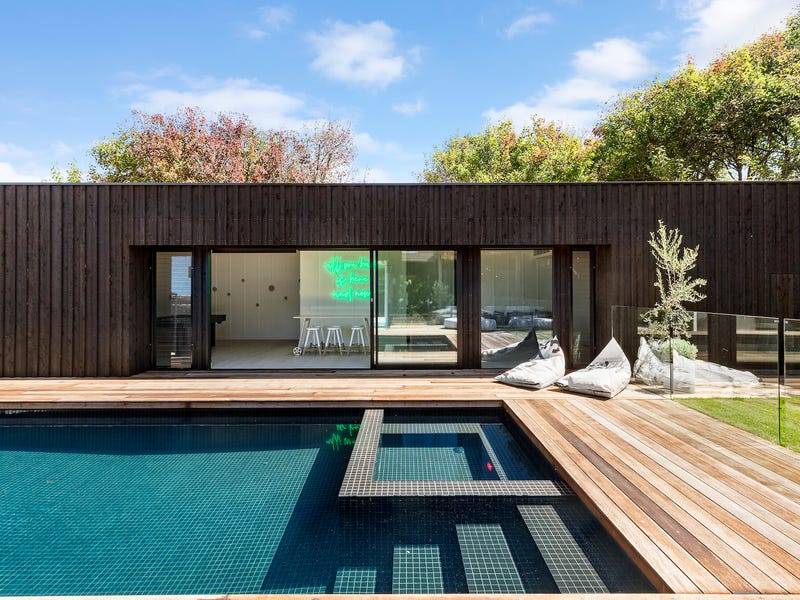 The Portsea Beach House is a beautiful choice for those who want a classic beach house design. The built-in pool acts as the house's centrepiece, with the surrounding deck providing plenty of space for sunbathing and relaxing. Both the deck and pool act as an extension of the interior, providing a gateway between the two parts of your home.
When it comes to cleaning, the layout of the Portsea Beach House is completely fuss-free and low-maintenance. This means that you'll have plenty of leisure time to wind down, instead of trying to clean up every cut and crevice of the house.
Shoreham Beach House
If you want to make the most out of your seaside view, then you'll definitely enjoy the Shoreham Beach House. The main living space is located on the first floor and extends onto a rear deck, with floor-to-ceiling glass stretching across the sides of the house.
With the rear deck providing an unobstructed view of the ocean, a secondary outdoor space comes in at the front to take advantage of natural sunlight. Vertical timber screens shelter the front yard, providing a semblance of privacy in an otherwise open space.
While the Shoreham Beach House might have a more traditional design, it still retains a sense of modernity with its clean lines and contemporary finishes. The use of timber cladding also gives the house a more sophisticated look, all while still maintaining its beachside feel.
How Do You Choose the Appropriate Beach House Floor Plan?
When considering different beach house floor plans, it's important that you take into consideration two major contributing factors.
Durable Materials
Since your beach house is in constant close proximity to moisture, you should go for materials that are able to resist the elements. For instance, engineered hardwood flooring is a great option as it's designed to withstand high levels of humidity and is also resistant to water damage.
Opt for Light Shades and Natural Finishes
In order to create a tranquil and relaxing environment, it's important that you stick to light shades and natural finishes. Not only will this make your space look much larger, but it will also hide dirt and scratches from everyday wear and tear.
Read also: Restoration Tips after a Flood in Your House