Damien Merry and Simon Johnston learned how to make bespoke gazebos in the United Kingdom before coming to California and establishing Kensington Garden Rooms. They created a high-end luxury item that was handcrafted from the best materials. Sales were being hampered by the hefty price tag, so they turned to Marcus Lemonis and The Profit for assistance. Marcus believed he could enhance the process and lower costs by implementing methods.
The Profit's Kensington Garden Rooms
Episode 12 Of Season 3 Of The Profit
Lemonis met Damien and Simon for the first time at a craft show in El Paso, California. Marcus was unimpressed with the fair, which they had visited every summer. It reminded him of a carnival, which was not the appropriate setting for the Kensington Garden Rooms' high-priced luxury goods.
The product's quality was something Marcus could not dispute. A sofa, a rug, a warming lamp, a fan, and even a flat-screen television were all included in the gazebo on exhibit. The cost included manufacture and installation and varied from $25,000 to $32,000. Marcus felt it was a stunning artwork that was unlike anything else he'd ever seen. Marcus was in if the quality of the product was the sole consideration in working with Damien and Simon.
Kensington Garden Rooms would appeal to a larger audience if Marcus could assist in lowering manufacturing costs and lowering the selling price. Lowering the price would increase market share for the gazebos while maintaining their 45 percent profit margin.
Damian and Simon only sold seven gazebos their first year in the company, but in their second year, they quadrupled their production. They were hoping to break $1 million in sales this year, which would earn them approximately $250,000 in profit. They had no supplier debts and had four more workers in the workshop in addition to the two of them.
Simon took on the role of shop foreman, working 10-hour days seven days a week and managing the shop staff. Damien was in charge of the company's sales and marketing, as well as customer relations. Marcus maintained it was not about claiming credit for the company when each of them began to do so. He attempted to persuade them that the most important thing was to do what was best for the company.
Experiencing The Warehouse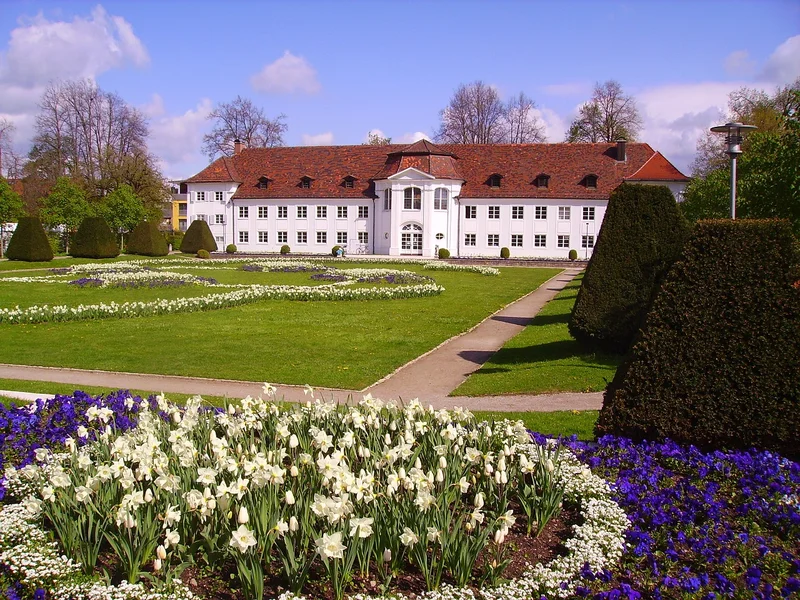 Following that was a tour of Kensington Garden Rooms' storage facilities. Marcus went in and immediately sensed danger, characterizing it as a "garage on steroids." The structure was surrounded by almond fields on the outskirts of town. Employees had to travel a mile to use the restroom since the warehouse didn't have one.
Simon and the other carpenters built the gazebos for sale using conventional table saws and planers. They didn't have access to contemporary tools or equipment. There was no air conditioning or adequate ventilation, and the working area was tight. Instead of purchasing supplies at wholesale rates, supplies were bought via retail shops. A new inventory system was required for the whole business.
Marcus advised the two that they needed to relax the reins on the horse in order to increase production and efficiency. Damien had been frugal with the money, according to Simon, and would not allow it to be used to upgrade the tools and other equipment used in the production process.
Damien and Simon were always squabbling in front of the employees, fighting about everything and everything. It created a tense working atmosphere. One of the workshop technicians, Jack, informed Marcus that he and the other workers are often thrown into conflicts. Working at Kensington Garden Rooms made the whole staff feel undervalued. Marcus liked the product and was pleased with the firm's overall financial prospects, but he wasn't sure he wanted to invest in a company with so much dysfunction at the ownership and management levels.
When Marcus met with Kad, Kensington Garden Rooms' third investor, he learned that they were planning to open a facility in Washington. Marcus thought this was a bad idea for a company that has so many problems with the production process. All three investors dreamed of expanding their plants throughout the nation. Marcus was well aware that this was the incorrect strategy and firmly advised that they use the brakes. Before they could grow the company to other sites, they would need to address a lack of professionalism and customer service standards.
Marcus deduced from their discussion of money and objectives that the men wanted him to fund their dream company. Damien became enraged and stormed out of the room. Marcus and Damien sat alone in one of the gazebos for a private conversation. Damien expressed his gratitude to Marcus for his efforts in getting on the program. He'd been observing from the start and had started to see Marcus as a mentor, attempting to imitate his techniques and achievements. Marcus had become a father figure to Damien as a result of it, and it was difficult for him to believe that he had let Marcus down in such a significant way.
Damien's openness and sensitivity had an impact on Marcus. He gave them three weeks to clean up their behavior. He would contemplate negotiating a deal with Kensington Garden Rooms if an effective procedure had been established by that time. After three weeks, Marcus returned to find a totally different operation. An efficient inventory system had been implemented, and the two company partners seemed to have found a way to coexist without bickering over every detail of the operation.
Marcus proposed a proposal in which he would invest $150,000 in Kensington Garden Rooms in return for a 12.5% stake for himself and Kab, and the remainder divided between Damien and Simon.
Kab returned when Damien was able to negotiate a contract with True Value hardware shops, claiming that the terms of the agreement were unfair and that he did not get enough ownership in the company. He requested that Marcus buy him out of the contract for $250,000 and that his son be compensated for his work on the website. Marcus dismissed this idea, saying that he would adhere to the original agreement.
After The Profit, Kensington Garden Rooms
Kensington Garden Rooms has continued to sell high-quality gazebos after appearing on The Profit and parting company with Marcus. Beautiful photos of outstanding product samples are often shared on social media. Kensington Garden Rooms offers gazebos all throughout the United States.
Damien and Simon were never able to get their gazebos into every True Value shop, but they did sell out at the one in Chicago when they met the company's management. They have a number of 5-star Yelp reviews complimenting the company's customer service efforts, which is something Marcus can be proud of.
The material in this article is given only for educational purposes; Royal Pitch is not connected with Kensington Garden Rooms, The Profit, or any of its subsidiaries.
Visit the rest of the site for more articles.