Imagine how handy it would be if you could book a tour without having to call a real estate agent and make an appointment if you were in the market for a new house. Junior Designer thinks that his "world's smartest lockbox" will provide both buyers and sellers that type of control.
His Toor lockbox allows a potential buyer to organize a house tour with a smartphone app, which then grants the buyer instant access to the lockbox with just one click.
Junior was born in Haiti, and when his family relocated to Texas, his parents wanted to provide him with better education by enrolling him in a prestigious private school. Junior made friends with pupils whose parents were well-off and lived in large, gorgeous mansions while he was there. He fell in love with the real estate industry at that point. He flipped his first property at the age of 18 and served as president of Texas Tech's real estate association.
The Shark Tank Is Unlocked By Toor
Season 8 Episode 8 Of Shark Tank
Barbara was invited on the stage by Junior to explain how his Toor lockbox worked. He had her pretend she was driving down the street and came upon a property she wanted to investigate. All she would have to do is hit the power button on the Toor lockbox and click "open" on the app to gain authorization to enter the house after making a request on her smartphone app. Barbara did just that, and the lockbox opened, revealing a key to the house. When the house tour is over, the potential buyer returns the key to the lockbox and selects a button on the app to shut it. A prospective buyer may see a property without having to arrange a showing or wait for an open house.
Following the presentation, the Sharks had a few questions. Kevin inquired as to what would happen if the key was not returned to the lockbox before it was shut. Junior informed him that if the key was not re-deposited within a specified amount of time, the seller would be notified. Lori was apprehensive that the seller would feel uncomfortable with a stranger entering the house alone. According to Junior, the seller has the option of having an agent present throughout the tour.
Chris said that the software to allow an agent to unlock a lockbox over Bluetooth is currently available. Junior explained to Chris that his invention makes use of both Bluetooth and cellular connections. But, Chris reasoned, why couldn't the lockbox industry's market leaders adapt their current product to provide a buyer the same access as a real estate agent? Barbara believed that the present lockbox industry players were not forward-thinking and that they had been in business for so long that they were out of touch with consumer desires. She noticed
Junior was asking for $500,000 in return for a 10% interest in the firm, valuing his idea at $5 million. So, Junior, how many Toor lockboxes did you sell? ZERO. Kevin inquired if Junior wanted his punishment now or later after Mark gave out the loudest moan. Junior laughed it off, claiming that a Kickstarter effort had brought in over $100,000 in pre-orders and 800 boxes had been sold. Junior charges $199 for every box, with $50 going for production and $75 going toward delivery to the buyer. Junior warned the sharks that if they challenged his $5 million values, he would levy a $100 monthly monitoring fee. That seemed a little costly to all of the sharks.
Lori was the first to drop out, claiming that it was just too early to invest in this product. Mark informed Junior that if he understood anything about real estate, he might have been interested, but that he couldn't see how he could help build the company, so he declined.
Kevin offered $100,000 upfront for a 10% share, followed by a $400,000 loan at an 18% market rate. Barbara expressed interest in working with Kevin, but only if a large real estate chain agreed to carry the lockboxes.
Chris backed out since he didn't believe the product had enough potential, leaving Junior with just the dual partnership with Kevin and Barbara to consider. Junior countered with a $250,000 offer that included 10% ownership and a $250,000 loan. Kevin and Barbara discussed their options and returned with their final offer: $200,000 for a 10% ownership and a $300,000 loan. Junior agreed to participate.
What Has Happened To Toor (And Junior) Since Shark Tank?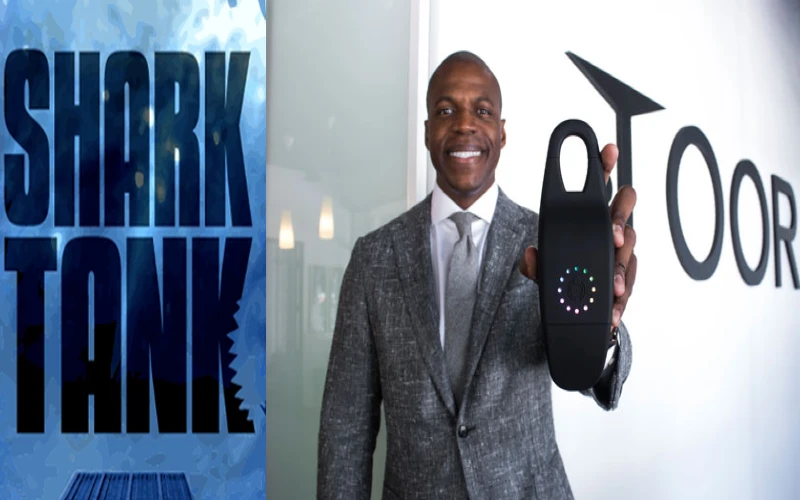 Toor was finally available for purchase in March 2018, at a cost of $199 per lockbox. The next month, Touch of Modern, a members-only eCommerce site that offers men's lifestyle items, announced its collaboration with Toor. Junior also landed a real estate client in the form of Umber Realty, a Canadian firm.
Toor's branding has undergone the most dramatic transformation since Junior Desinor's participation in Shark Tank. Toor was originally intended to be utilized only in the real estate business, but it currently refers to itself as an Access and Scheduling firm. The device is characterized as ideal for in-home deliveries, pet sitters, holiday rentals (such as Airbnb), construction teams, and cleaning services on Toor's Facebook page. The rebranding is a clever move that should help the lockboxes grow their client base.
The designer has also just made a business investment. He co-founded City Naturals, a high-end CBD oil company, with his wife, Kristin. The husband and wife duo wanted to make goods with high-quality ingredients, and they wanted their consumers to be able to understand how the oils were acquired and processed. City Naturals is available both online and at a physical location in Dallas, Texas.
Junior was described as one of the greatest salesmen they had ever encountered by almost all of the Sharks. Whatever Mr. Desinor does next will almost certainly be a huge success.
The material in this article is offered only for educational purposes; Royal Pitch is not linked with Toor, Shark Tank, or any of its subsidiaries.
Visit the rest of the site for more articles.